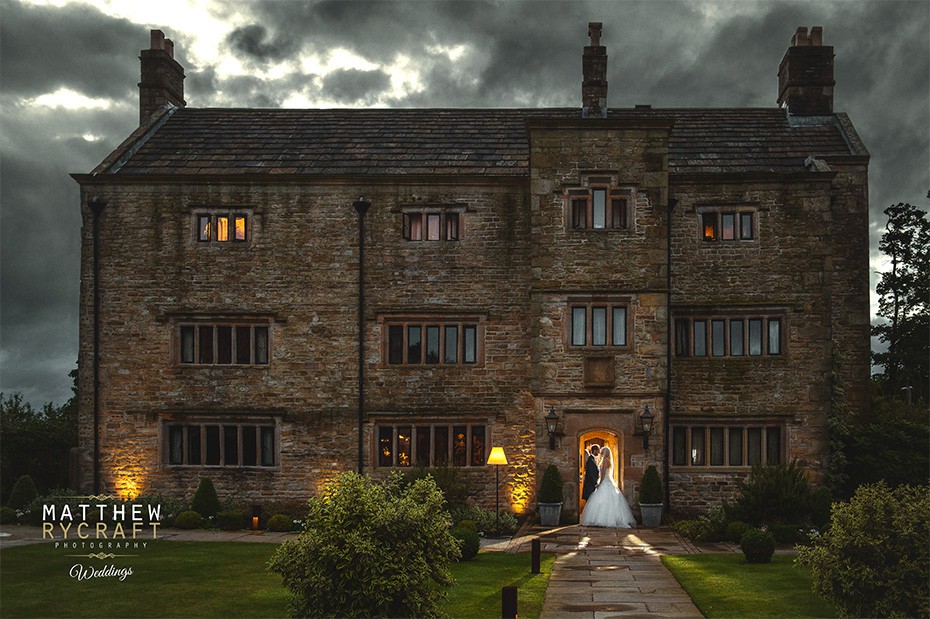 The Morning of the Wedding
 
Claire felt calm in the morning, just going with the flow. It wasn't until she saw all of her bridesmaids in their dresses and she started to get into her dress, that she felt emotional and couldn't believe that today was actually her wedding day. Mike said he felt surprisingly calm, excited and a tad bit emotional.
Claire's 6 bridesmaids were on hand to help her get ready, as well as her lovely mum, Glynis. Her close friend Shell, was also on hand for Claire's bridal hair with Make-up by Shiovonne Grant. Mike's parents Gary and Brenda, along with his 3 best men, were making sure Mike got ready on time, ready for the big day. Margaret Mason Florist arranged their beautiful wedding day flowers and AA Decorative Events, dressed the venue and created all the table decorations as well as being their evening DJ. The talented Ellie, played the saxophone and got everyone up dancing. 
 
 

I asked them both what was their favourite part of their day that stood out to them and Claire said, "It was walking down the aisle and seeing Mike at the other end. Every girl wants their partner to glance back at them to see them and it was a moment I will never forget." "Th best part of our evening had to be the saxophone player Ellie. She was amazing. She played 3 half hour sets and just had everyone up dancing from the minute go. She entertained everyone and everyone commented on how amazing she was."
 
 

How they felt about my photography service.

I always like to know how my couple's feel about my services. Claire and Mike said, "I could not have asked for a better wedding photographer than Matt. He made everyone and myself feel at ease in the morning and at times you didn't even notice he was there. He was so professional and made sure that he got the right shots."
 
 

Why they chose Stanley House as their Wedding Day Venue

I think its good to know why each couple choose their perfect wedding day venue and if they would recommend it to anyone.  Here's what Claire and Mike said about Stanley House.
 
"I would 100% recommend Stanley house hotel & spa. The wedding coordinator Beth and operations manager Patrick were amazing they could not have done more for us. On the day Patrick made everything run smoothly and made sure that we were both ok. It is such a beautiful venue and would say it is different to anywhere else I have been with it being in its own location. The food was incredible and lots of it too."
 


Their wedding day was magical and I really enjoyed being their wedding photographer.  There was lots of familiar faces there, from previous weddings, so I felt right at home. With the weather being typically British, that didn't get in my way in capturing the perfect shots. Especially when the clouds parted.