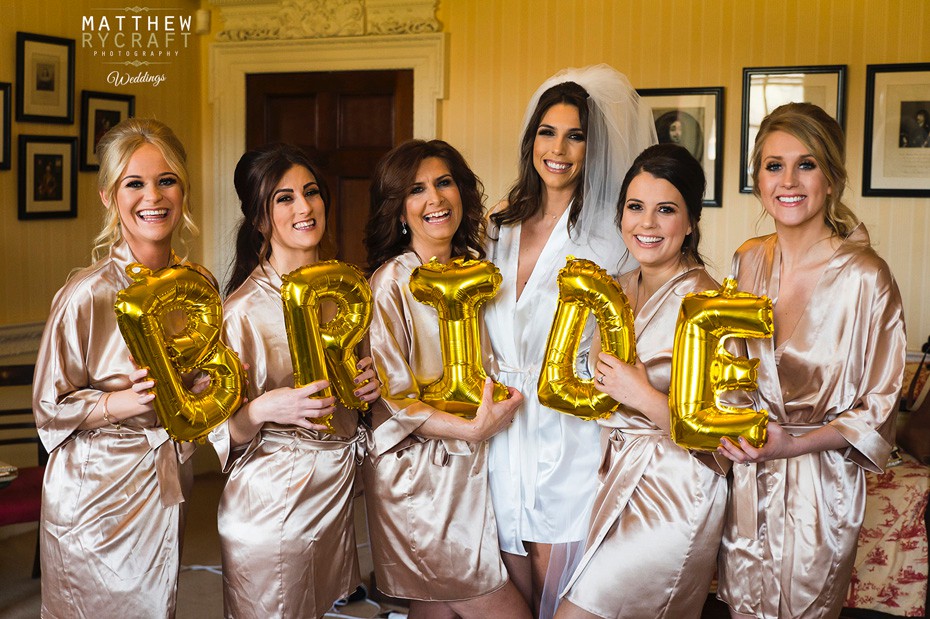 10 creative wedding photo ideas with your family


Here at Matthew Rycraft Photography, we could recite the usual family wedding picture list in our sleep - couple with all parents, siblings and their spouses, groom or bride with his or her parents, grandparents and siblings, and so on. What makes a more unusual family wedding shot, though? Here are some creative ideas from your Liverpool wedding photography experts.
1. Strike a pose
Ask all the family to assemble as one – and instruct each and every individual to strike their own choice of pose. This creates a shot that will reflect each person's unique character, as well as one you could stare at for ages!
2. To the skies
Get everyone in shot to throw streamers, confetti or flower petals into the air on the count of three. This makes for a more interesting snapshot, also drawing the viewer's attention to how the skies looked on the big day.
3. Tug of war
Whose groom is he, anyway? This fun shot involves family members 'fighting' over the bride or groom. This works especially well with one family versus the other, or females versus males tugging on each arm. Take it easy though – you don't want to rip those precious threads!
4. A new angle
Get your photographer to stand behind the family group, instead of in front. The idea is to capture an original shot, by taking the picture as the family members turn their faces towards the man or woman with the camera.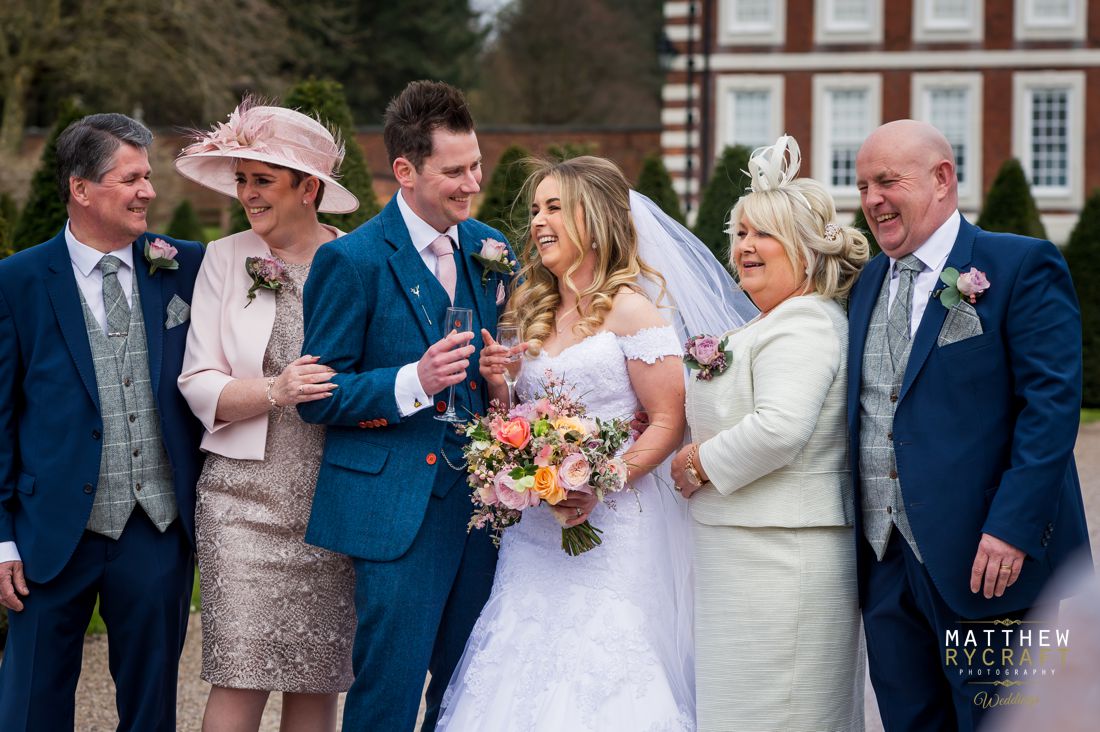 5. In the frame
Buy a large cardboard cut-out of a picture frame in advance of the big day, and you have a prop you can use to all kinds of effect. Position one person at either side to hold it, then you can squeeze in as many people as possible, or just a couple if you prefer. Be warned – this one might require a lot of walking back and forward for the two left holding the frame!
6. Way up high
If there's anywhere the photographer can clamber up somewhere – ensuring both he/she and the photographer's kit stay safe – then a shot taken from above can be highly efective. It also leaves you with more space to fit the entire extended family in!
7. To have and to hold
Capture a small group hug on camera before the bride proceeds down the aisle, or while the best man and groom nervously await the big arrival. You could capture the bride with her mother and siblings, or the groom with his brother and best man.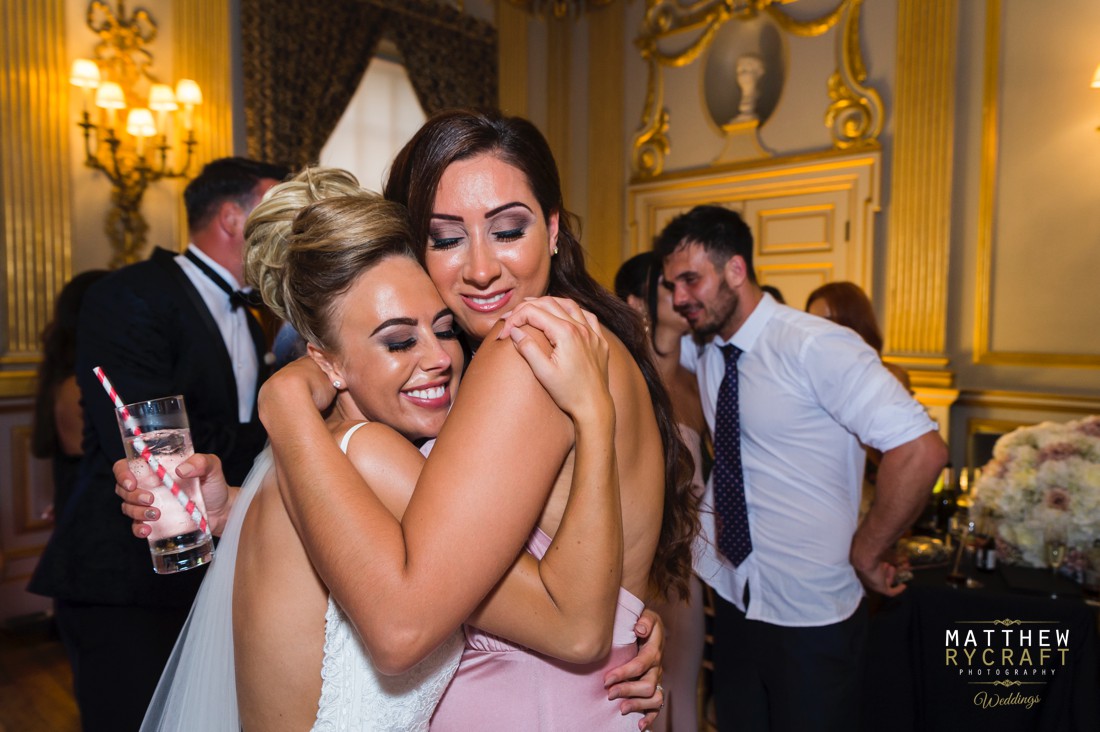 8. Please be seated
Combine sitting and standing for a more relaxed, informal family portrait. Use individual chairs or a sofa for some people at the front of the shot, while relative form a line behind them.
9. All you need is love
This one is surely very apt indeed for any Liverpool wedding! Get hold of some giant letters spelling out LOVE – ones that light up are even more effective. Prop them up in front of the shot to leave no one in any doubt regarding what your big day is all about.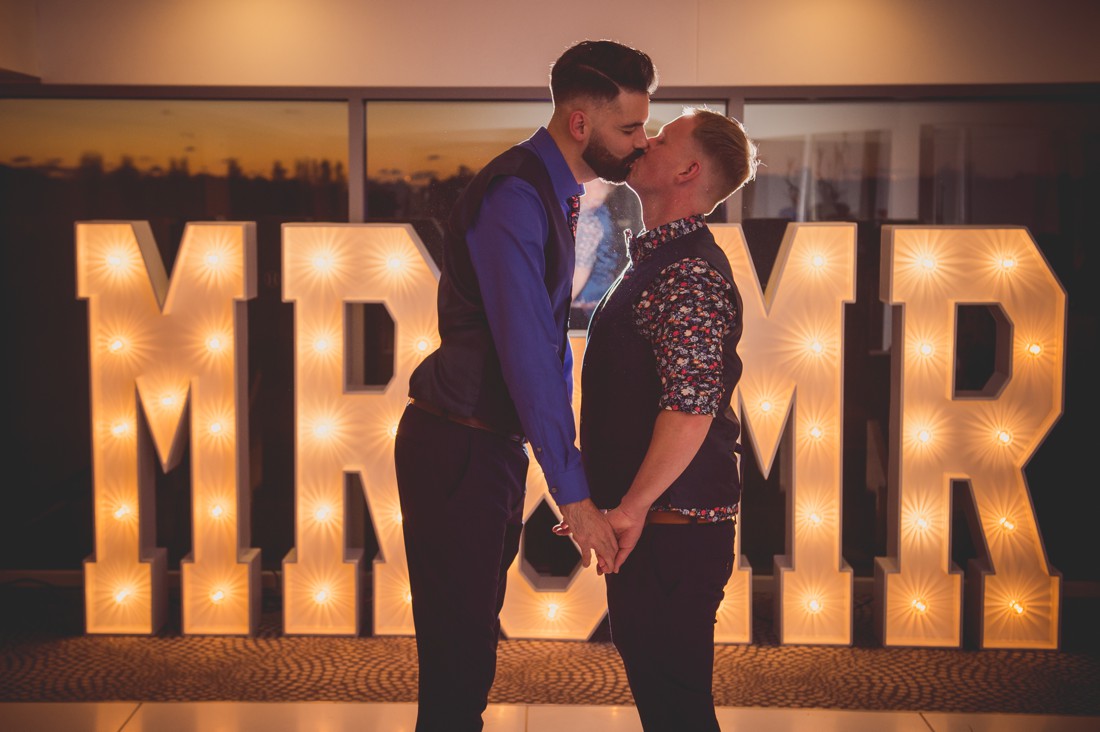 10. Mirror, mirror
Capture a unique perspective on the day by photographing the bride's reflection as her father, parents or siblings stand behind her, looking on.