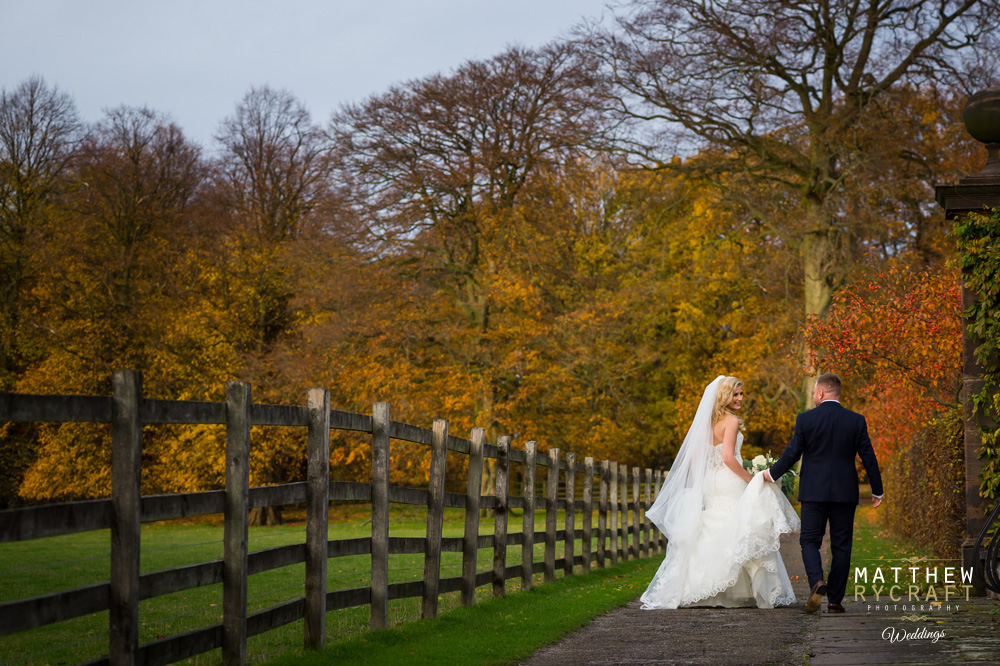 A Knowsley Hall Merseyside Wedding
Hannah and Graeme held their Winter Wedding at Merseyside's award winnning Liverpool wedding venue, Knowsley Hall.

A perfect backdrop to your wedding photos. Once you step inside this grand building, every room is amazing with Georgian and Victorian interiors and the perfect venue to hold conferences, charity balls and grand weddings you've always dreamt of.
A autumn wedding
November 2018, Hannah and Graeme held their autumn Wedding at this magnificent wedding venue in Liverpool. With the time of year being Autumn, the golden backdrop added to this special day.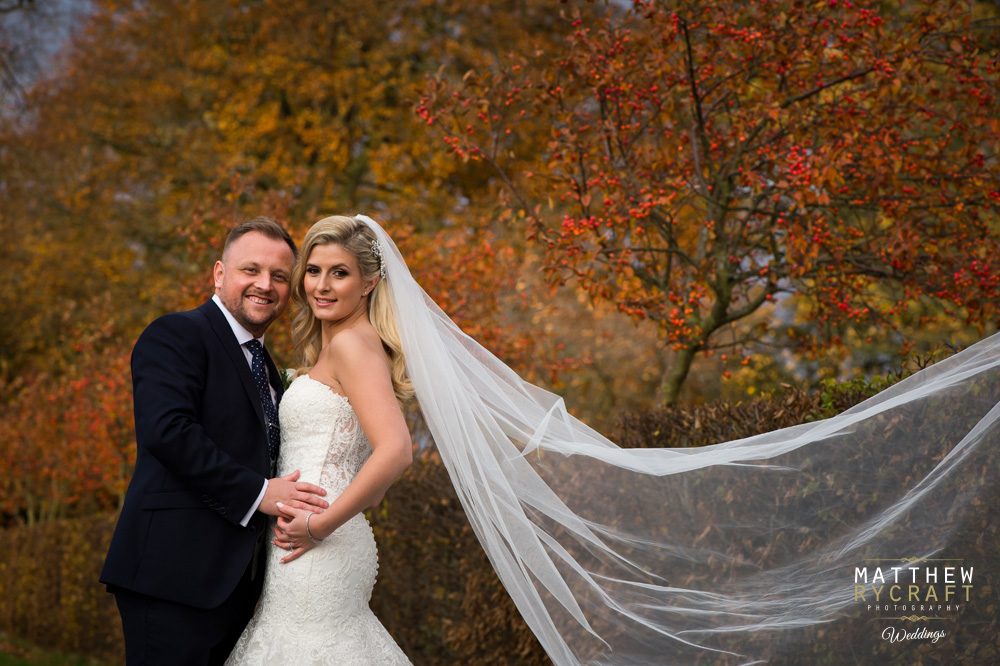 Wedding photographs
The couple wanted the most fabulous wedding photographs to cherish forever and I think we did just that!

This Merseyside wedding venue is one of my favourites and I am privileged being one of the recommended photographers for Knowsley Hall.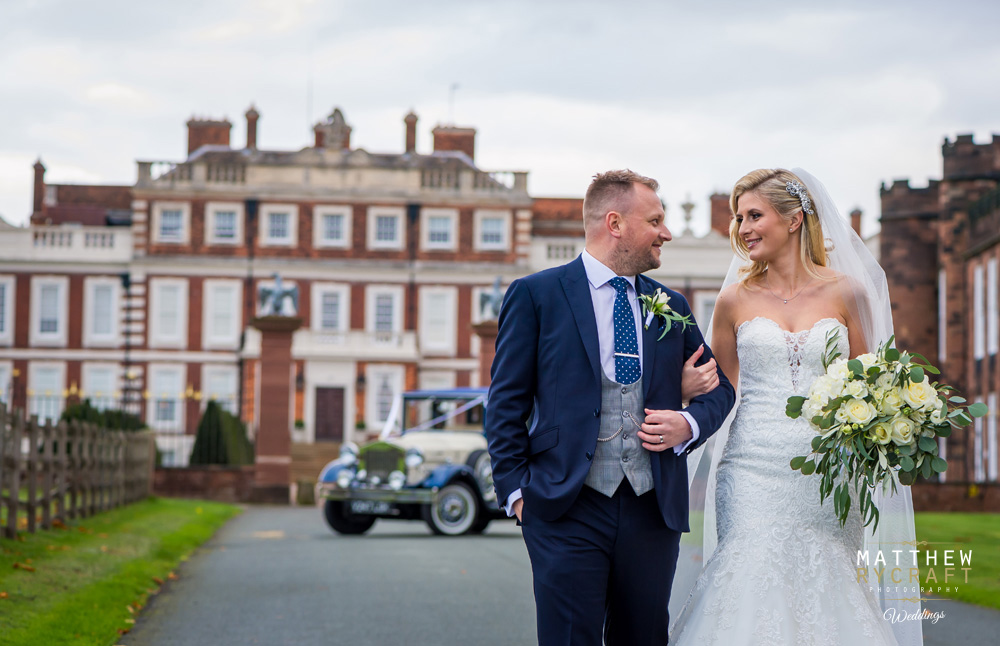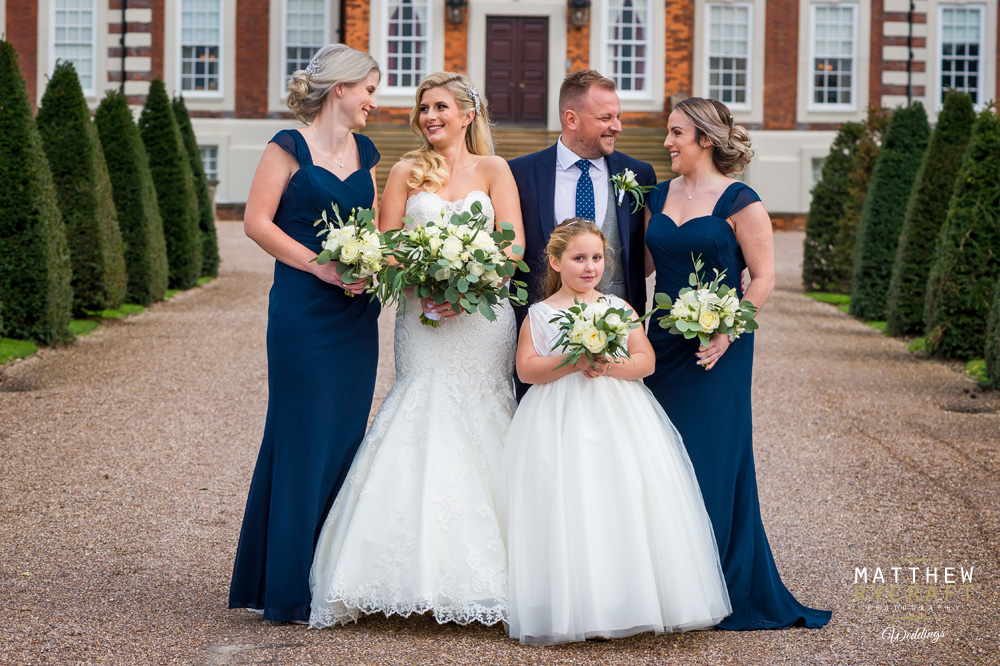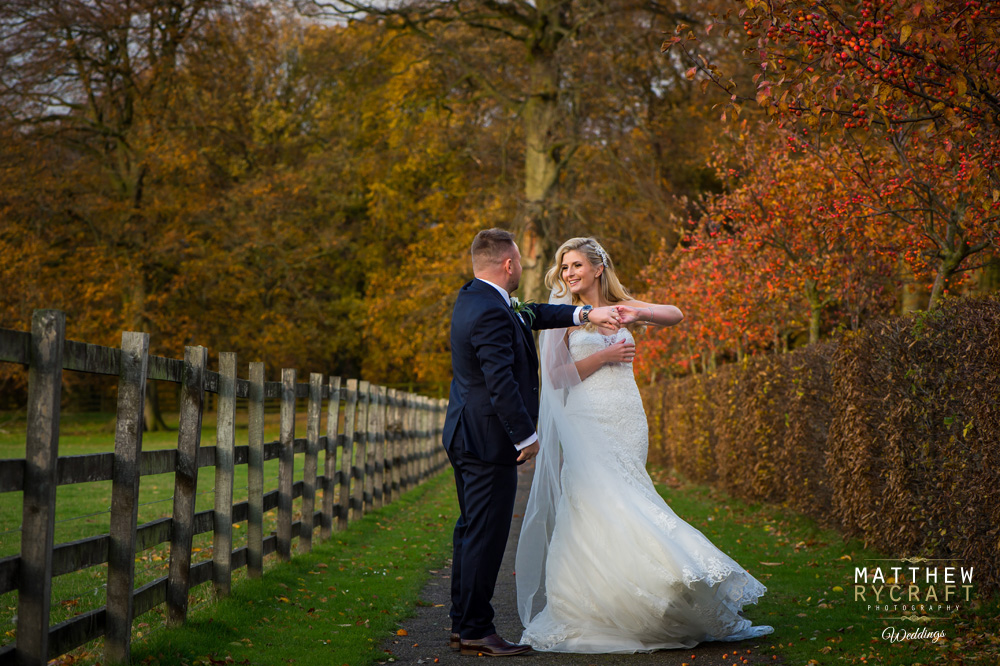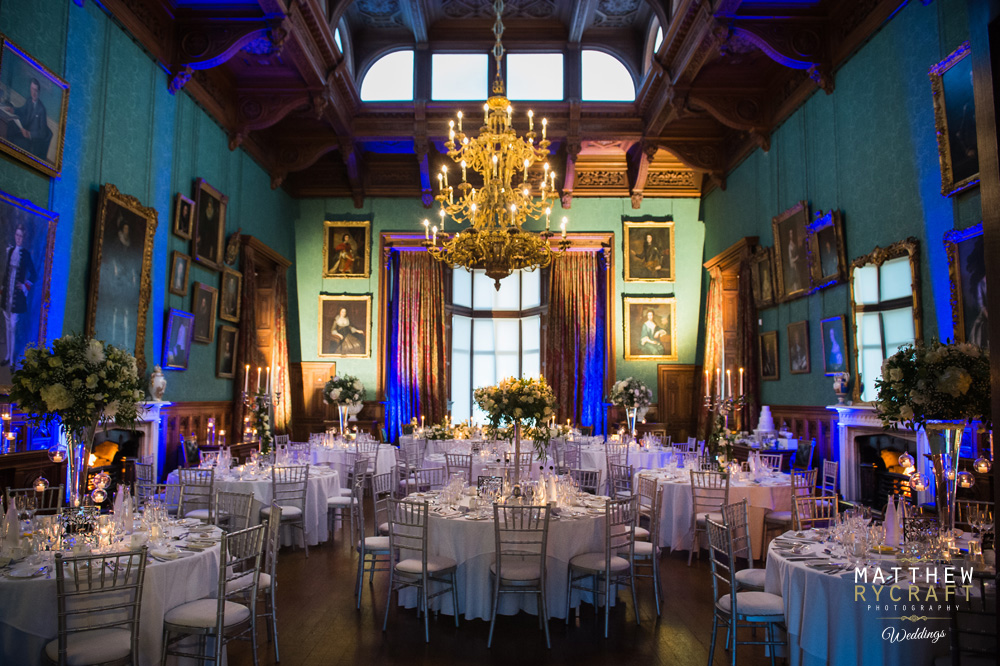 Wedding preparations
From Bridal and Groom preparations to walking down the aisle, saying their vows to each other and onwards to celebrate with their guests. Their day was amazing, stunning and elegant. Such a lovely couple and I'm honoured to have captured their day.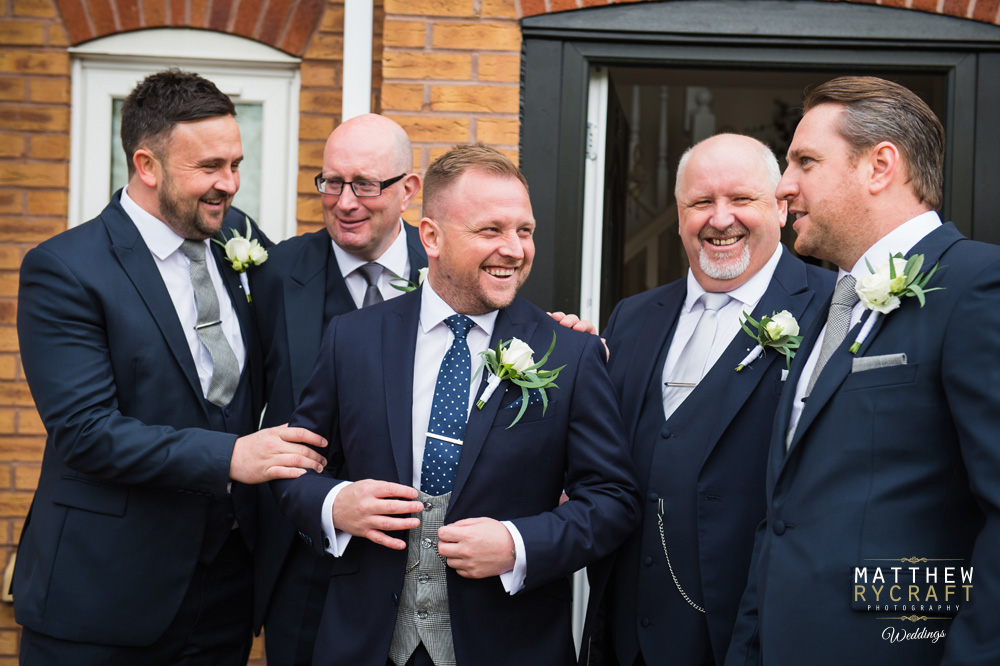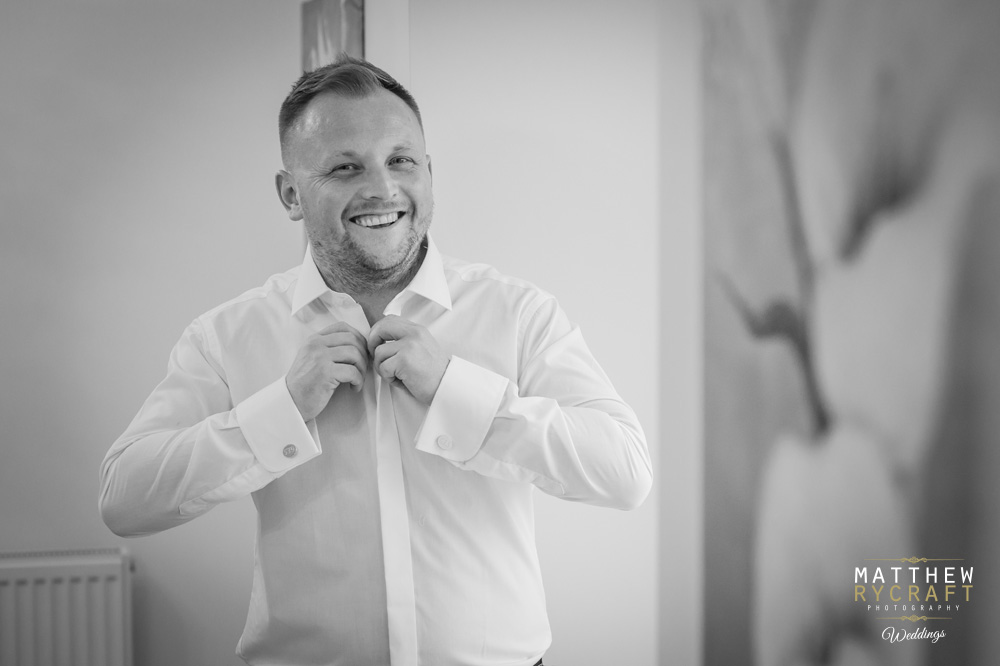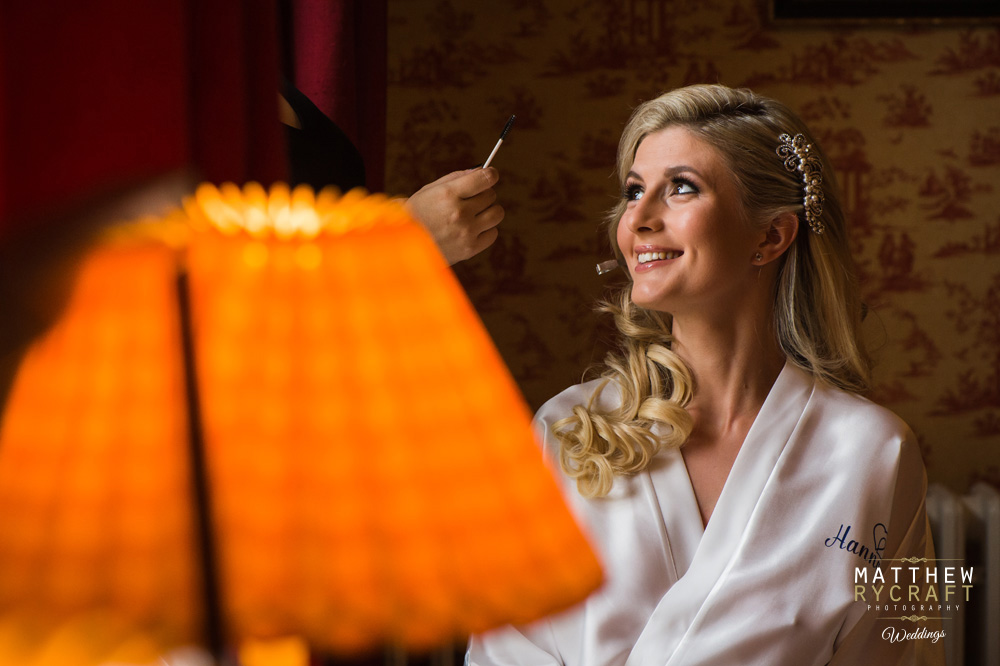 The groom
We started off at Graemes parent house where the lads got ready with the dads, which I thought was a nice touch. Hannah surprised Graeme with a blue faced Breitling watch as his wedding gift, I've never seen someone so excited, he was over the moon. With a drive to the Liverpool wedding venue, we finished off with a selection of cool shots outside the stately home then I headed to see the girls.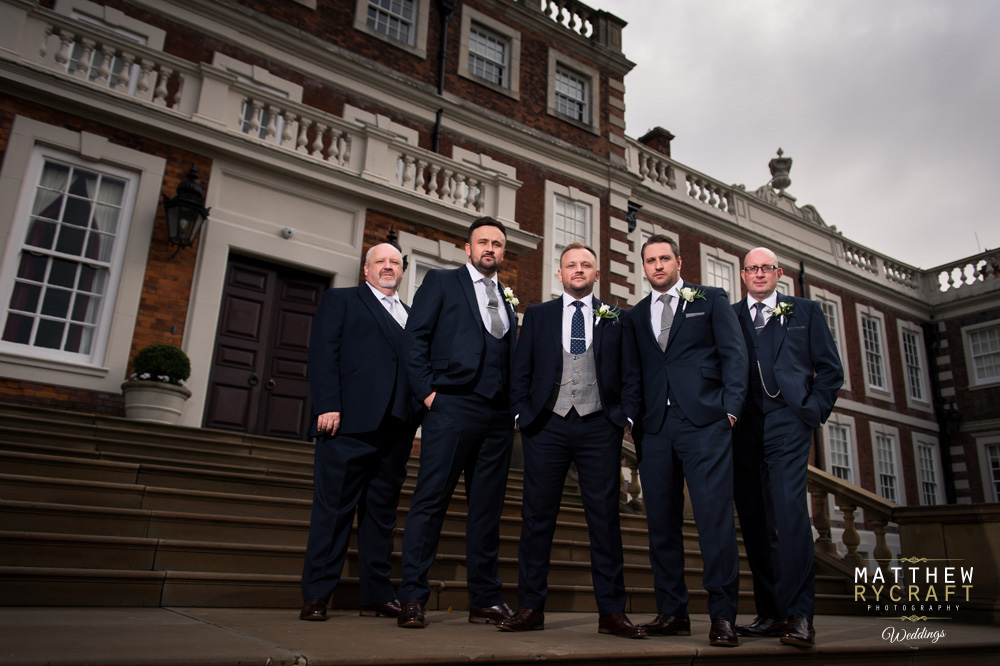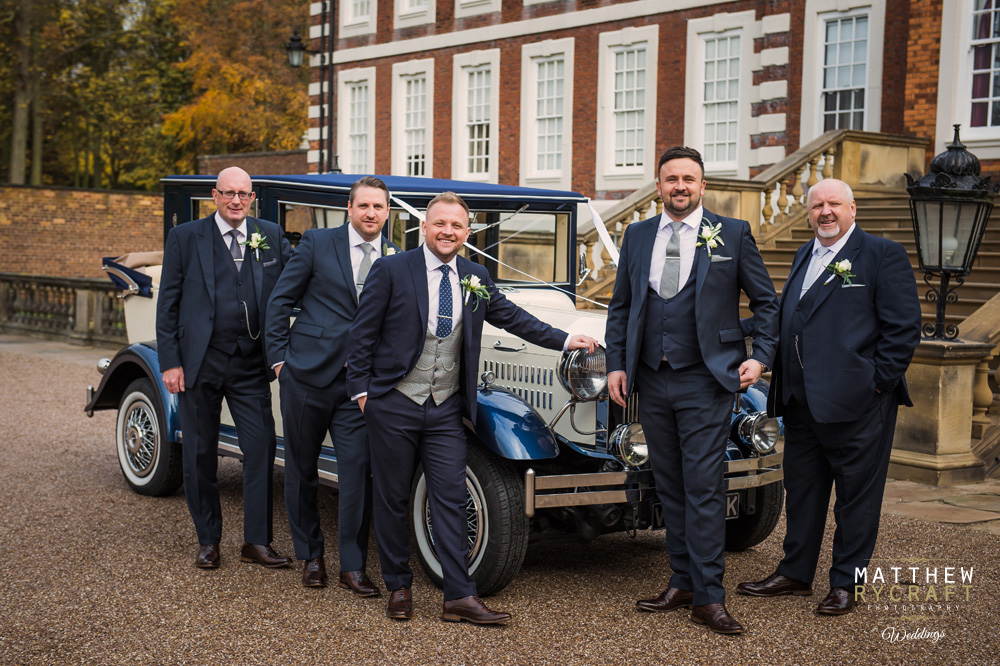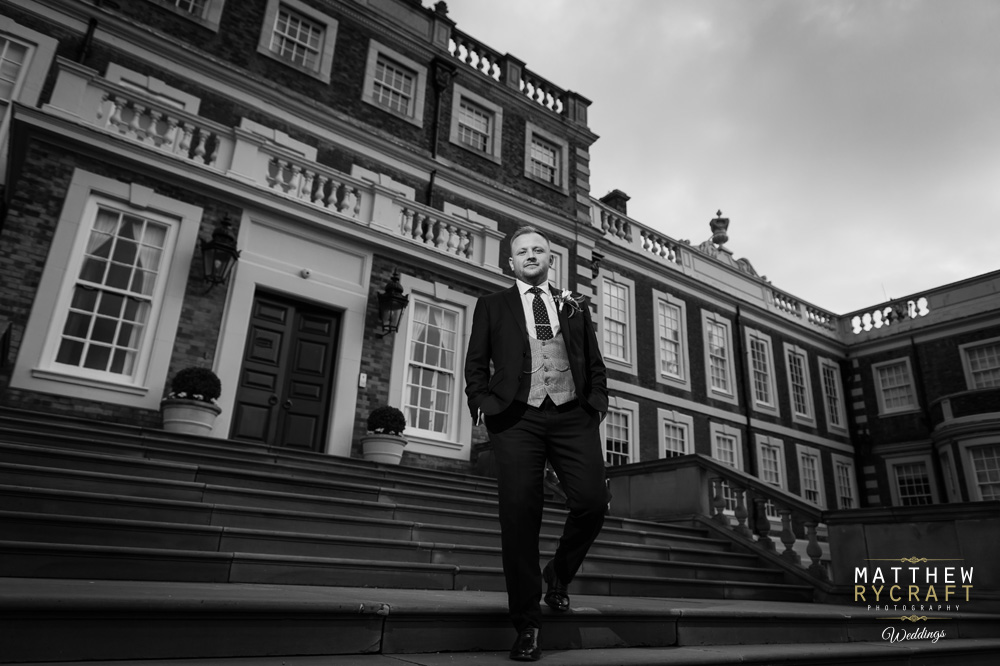 The Bride
Hannah was at the finishing stages of having her makeup and was the prefect time to get some bridal images of her looking radiant. We prepared the wedding dress for some photos of her collecting it ready to be put on, which really tell a lovely story but also adds a shot of the wedding dress in a more realistic way. Her sister, Shannon, who's wedding I have also shot recently, helped the bride with her bridal shoes. Again capturing the moment all adding to their perfect story.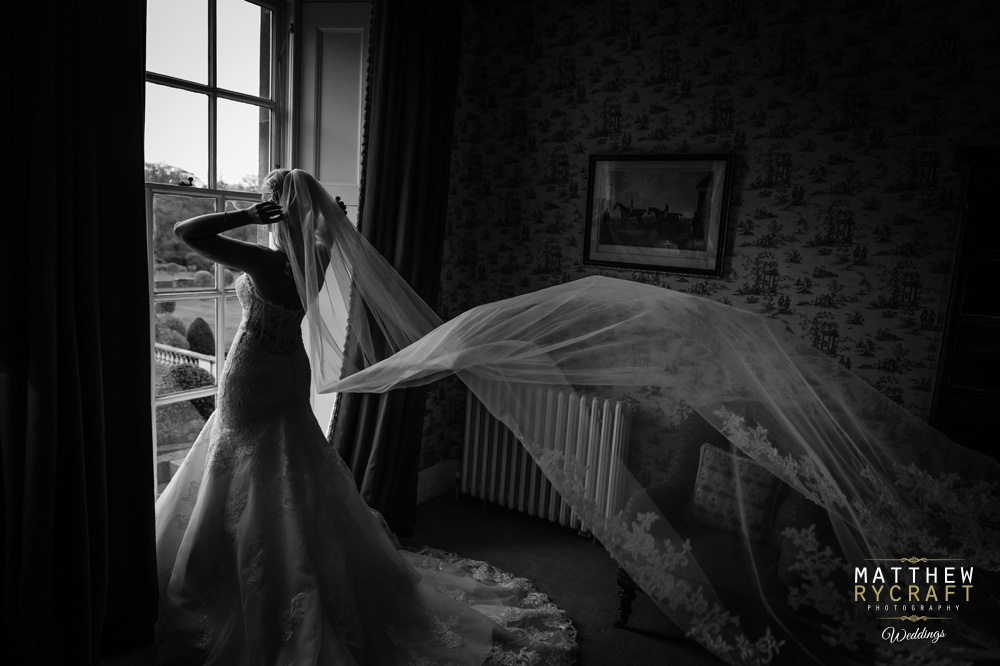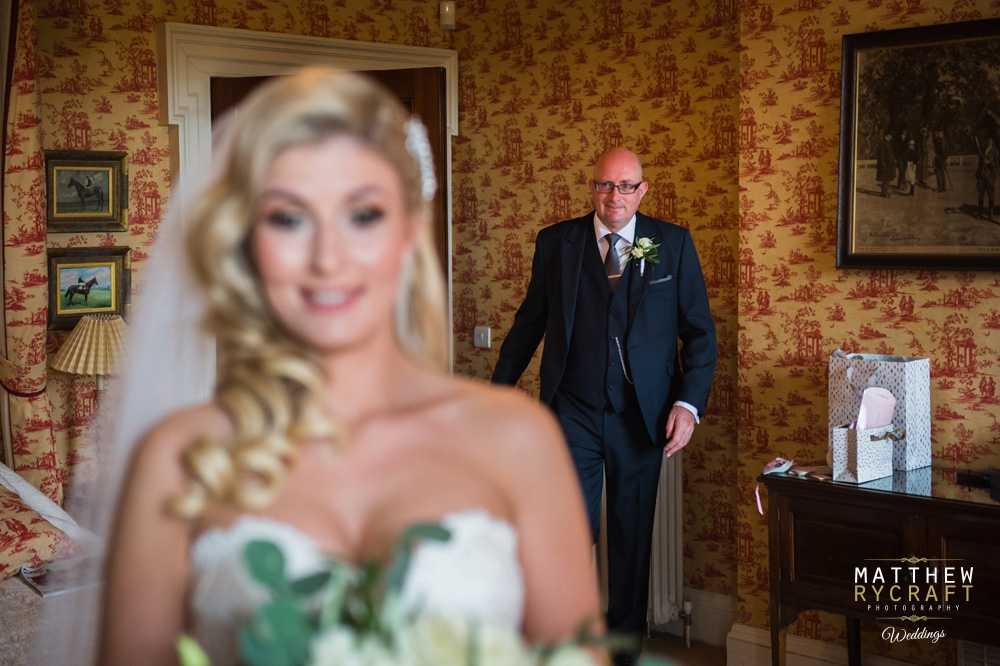 The first look
With a first time look off dad and emotions flying, we headed down the grand staircase to the ceremony. The room was beautifully decorated with the most amazing wedding flowers. Once they said their vows it was time to head to outside to capture this lovely Autumn day. One of the photographs in this collection won an award in London this year, take as they passed through the rooms heading out. With a quick way to the gates, everyone decided to show the confetti really and not wait, lol, it was one of the funniest moments of the day but also made for some of my favourite wedding photographs.
Autumn backdrop
The couples wedding portrait session was truly magical, we had so much fun which shines through on all the photos. The golden Autumn backdrop is just stunning. The days light started to fade so we headed back in for the speeches which were so emotional. Graeme did a fabulous job as did everyone else.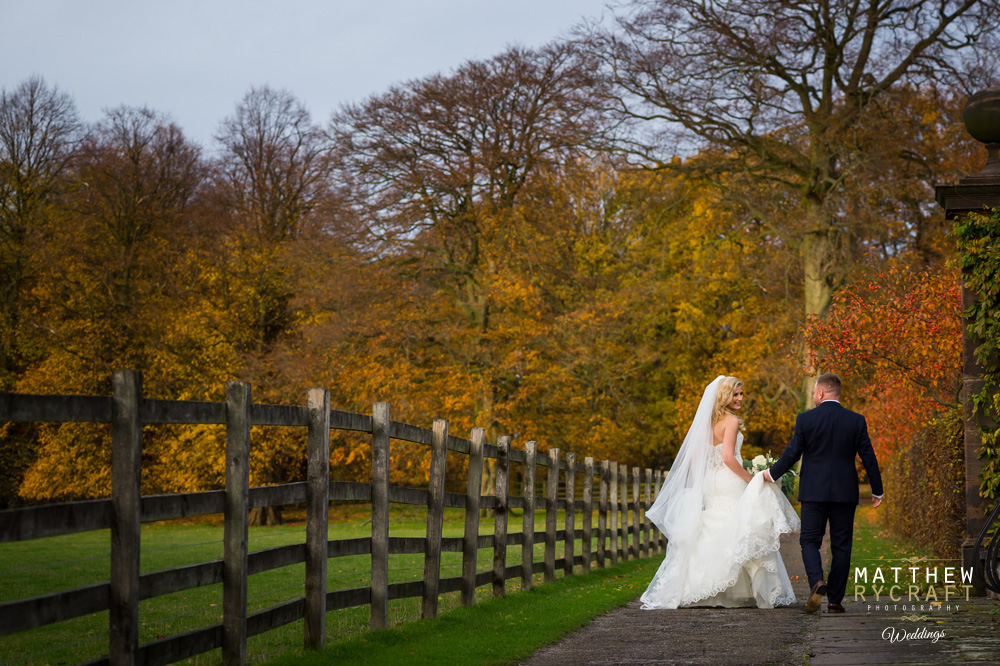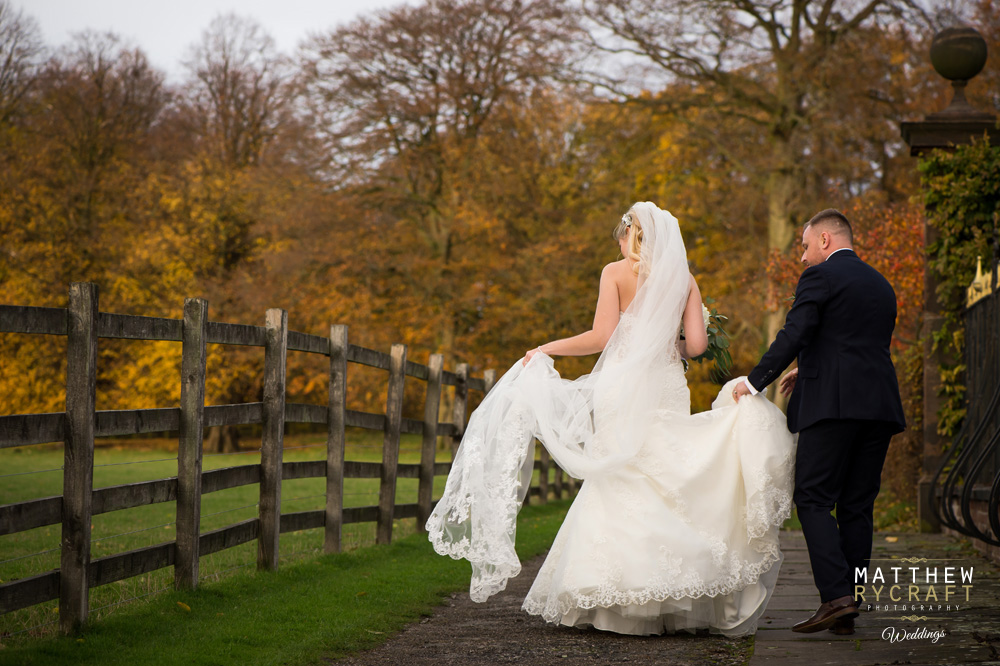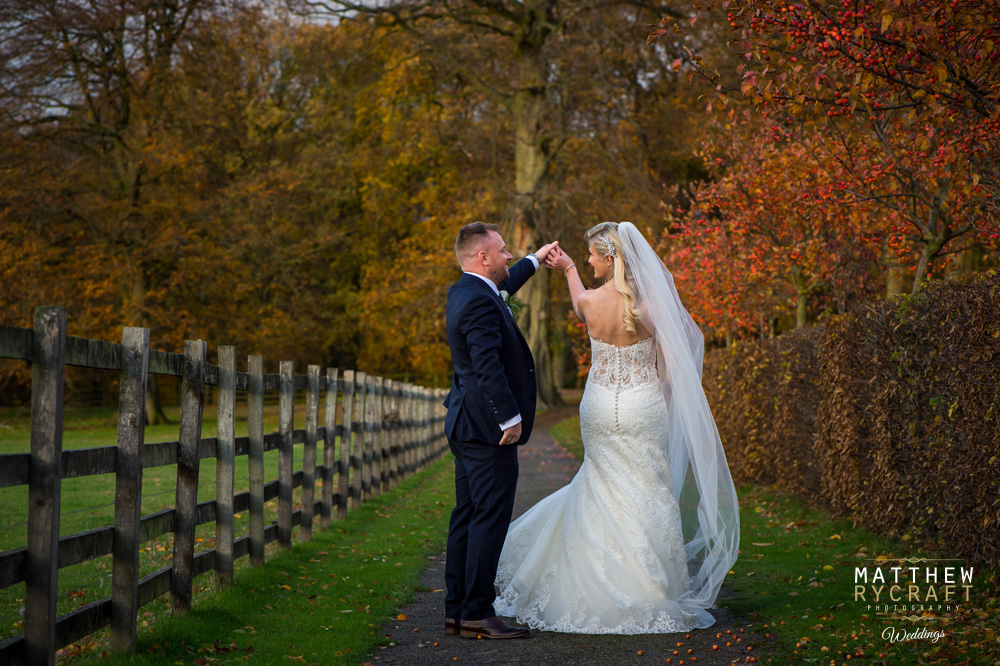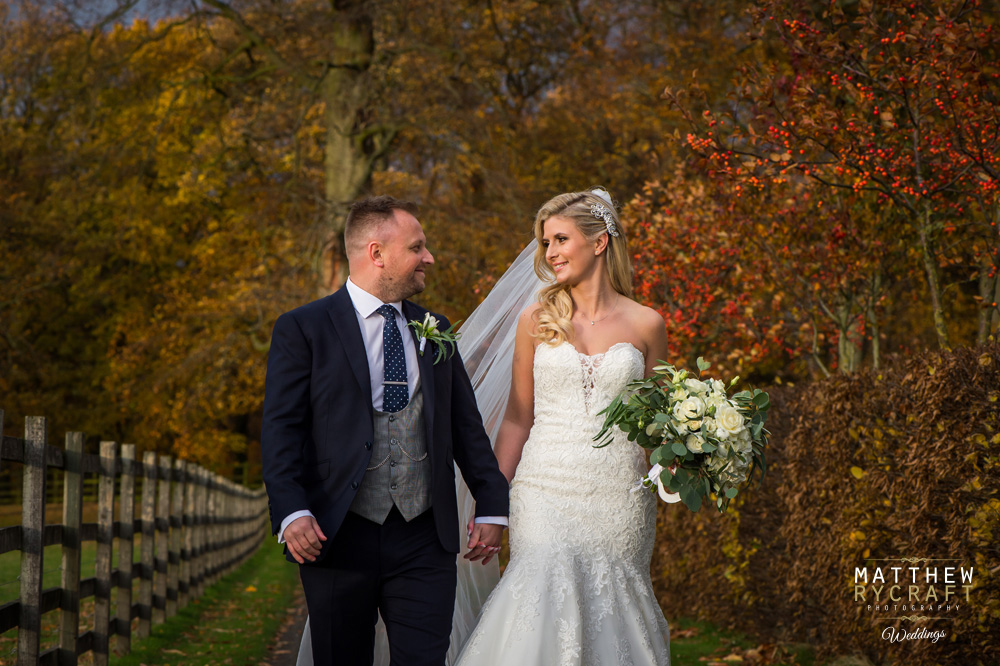 A wedding sunset
We managed to get the tail end of the sunset which made for the #SigantureRycraft shots and because the main image for the wedding album. Everyone partied into the night leaving nothing but fabulous memories and empty champagne glasses.

See Hannah and Graeme's Wedding story thorough some of my favourite shots of their big day. Including one image in particular which won an award this year. Enjoy!