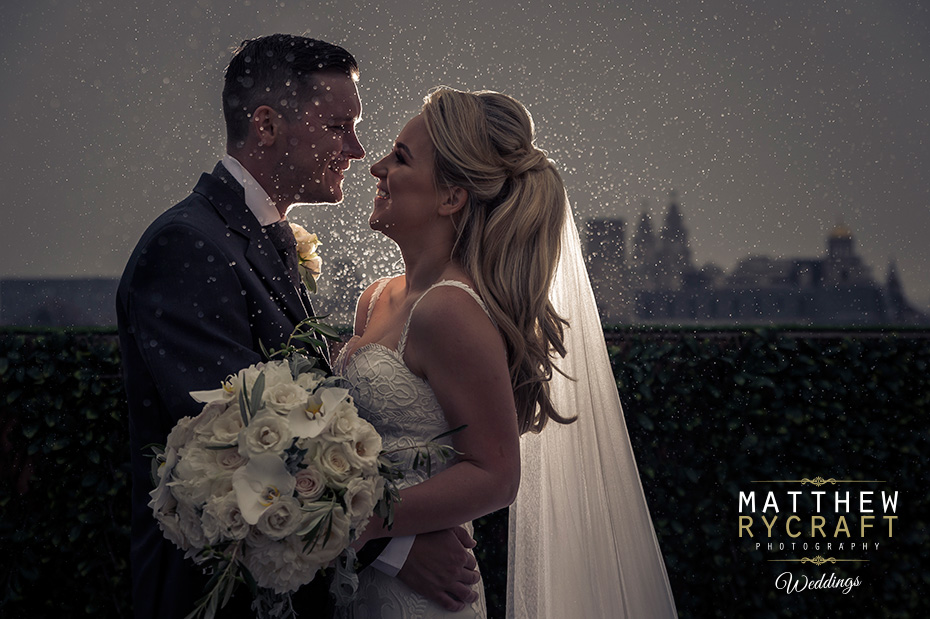 A Shankly Wedding Day to Remember
On a beautiful Summers Day in July, Abbie and Gary's wedding day had finally arrived. They held their ceremony and celebrations at the amazing Shankly Hotel in Liverpool. This stunning venue offers breath-taking panoramic views from their rooftop garden, over Liverpool city. A luxury Wedding Venue named after the greatest football managers of all time, Bill Shankly.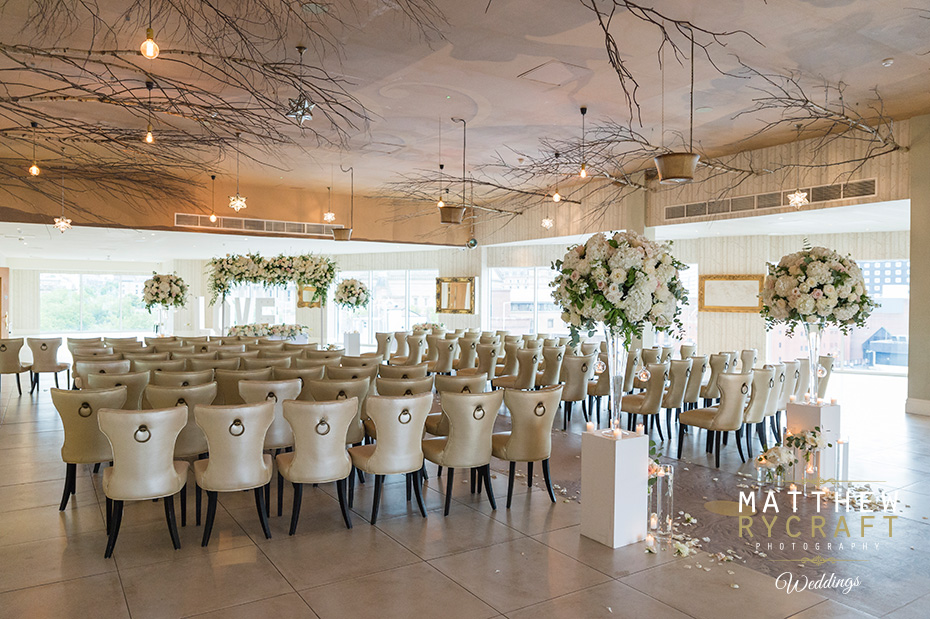 During the morning preparations
Abbie said she felt ok, only a little tired as they stayed awake until 5am. Her Bridesmaids, Mum, Mother-in-law and Nan were enjoying the morning celebrations. "Everyone was on at me to make sure I ate something so once I had some breakfast I started on the champagne! I can't believe how quickly it went. My Nan, woke up early, ate some breakfast then went back to bed for a few hours while we were all getting ready around her!"
Gary had his best man and their two boys helping him get ready for the day ahead. After a fulfilling breakfast, Gary's Grandad arrived to pick them up and take them to the hotel. Making sure he got their on time.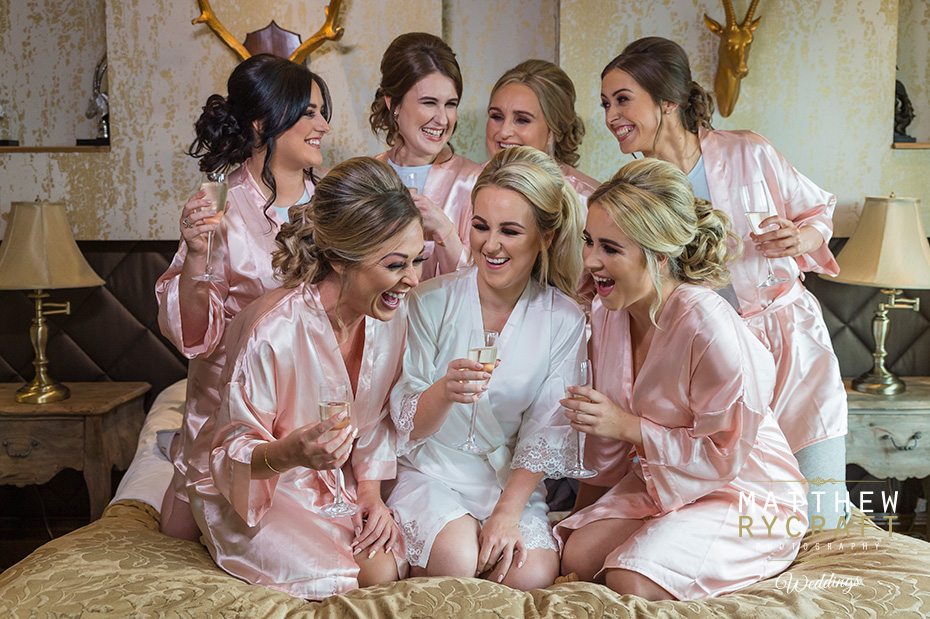 The Ceremony
Their ceremony was held in The Garden of Eden, with access to the ultimate rooftop venue – great for the kids to have a little run around too. We took the opportunity to take photos of all their guests enjoying themselves and view was outstanding. Plus the cocktails that Abbie chose went down nicely too. All the guests commented on how lovely the venue was and the how the food was delicious.
One of Abbie's special moments, she said, "I had booked for us to go away on honeymoon the following day and Gary had no idea! I wrapped our passports, money and boarding passes up and gave it to him at the end of the night!"

In their own words.. here's how Abbie and Gary found my photography service throughout their day…
"You were fab! Made us both feel so comfortable and made sure we didn't spend all of our day taking pics! Plenty of laughs and nothing too serious! Perfect photographer!"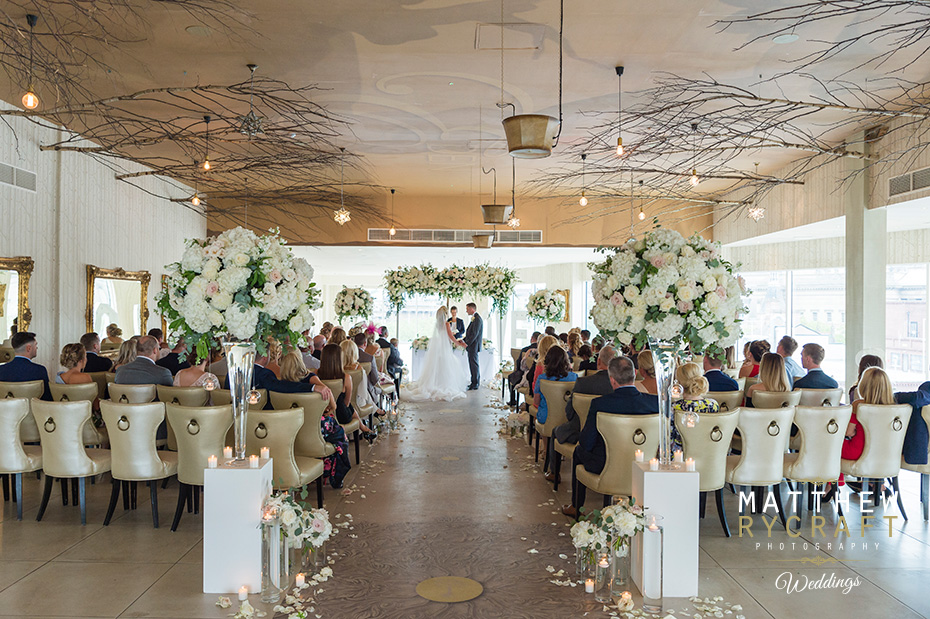 Who helped make their day special
Hair: Rebecca Lauren
Wedding Venue – The Shankly Hotel
Wedding Photography – Matthew Rycraft Photography
Brides Dress – Kirsty Doyle
Groom Suits – Groom at The Wedding House
Wedding Florist – Heather Feather-Flower Fashion UK
Wedding Stationery – The Paper Doll
Wedding Cake – Claire Southern Macarons
Wedding Entertainment – Function Central