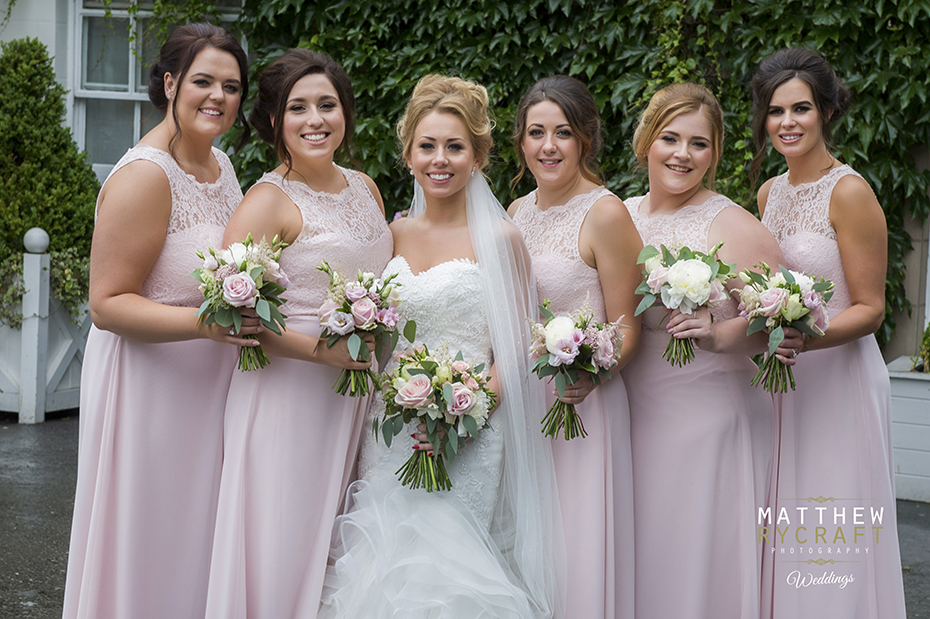 Bridesmaids Dresses and Styles

You may have already thought about who will be your bridesmaids. Your best friends, closest family members and even your adorable daughter at your side. Popping this question to your chosen girls, will be exciting and one you will remember. This little guide will help you with your bridesmaids dresses and style questions.

Your 'Maid of Honour' or 'Chief Bridesmaid' will be ones to help you with making decisions, all your wedding preparations and of course, organise your last night of being a singleton… your 'Hen Do'….Make sure you know what you're letting yourself in for… !!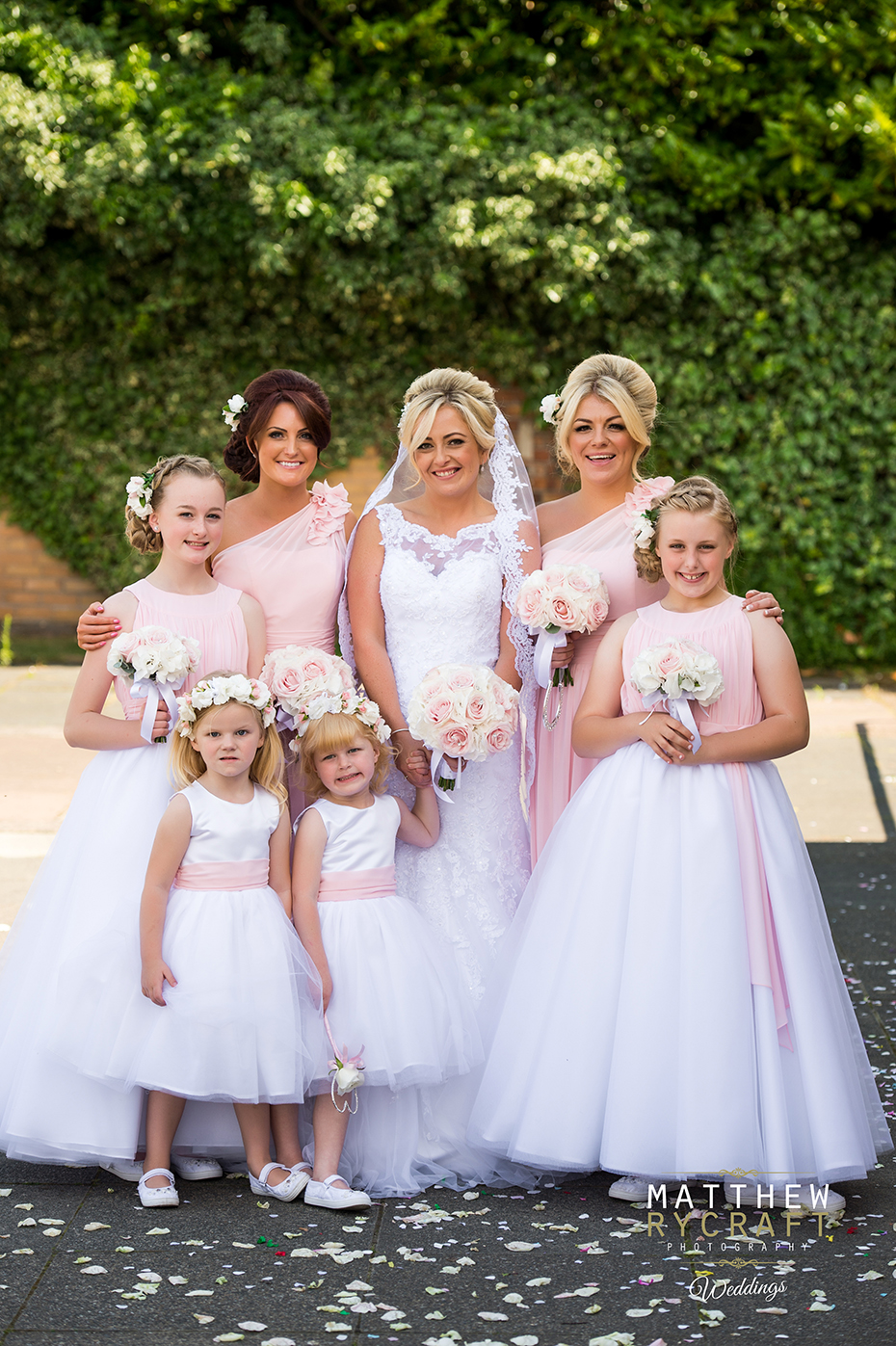 When choosing your bridesmaids dresses and styles, you want them to be comfortable, happy and complement your dress and style too. It's tough choosing: Long or short length? All the same style or all slightly different? Having the bridesmaids' dress straps on or off the shoulder? Maybe opt for each bridesmaid to have their own unique style of dress, such as, lace or part lace, on their dresses. The choice is yours.

Choosing your wedding theme may determine how your Bridesmaids or Flower Girls will look… whether you want glam, elegant, classic, grecian or modern. You want them to stand out, but of course, not taking the limelight away from you on the day. You are the bell of the ball after all.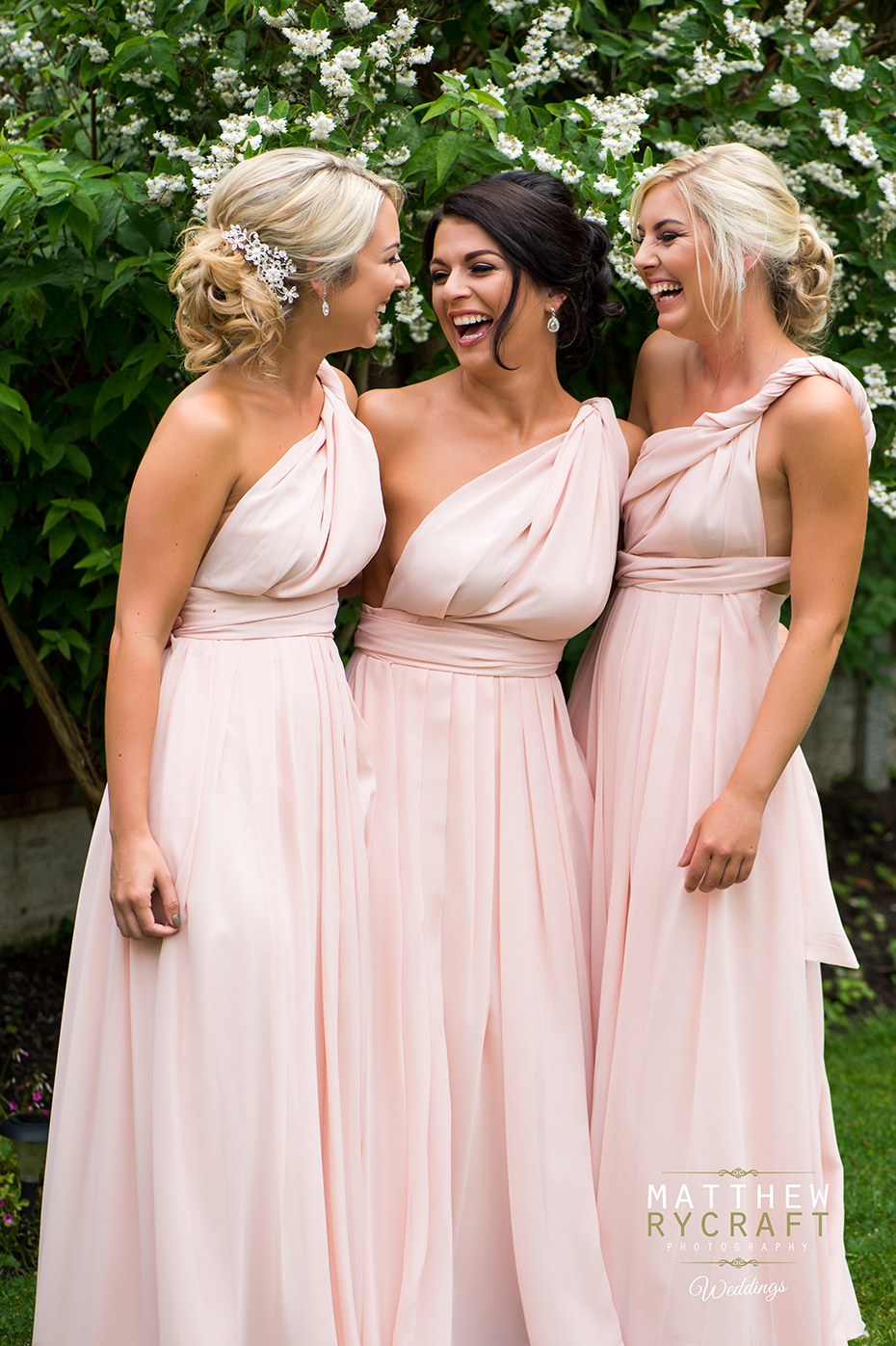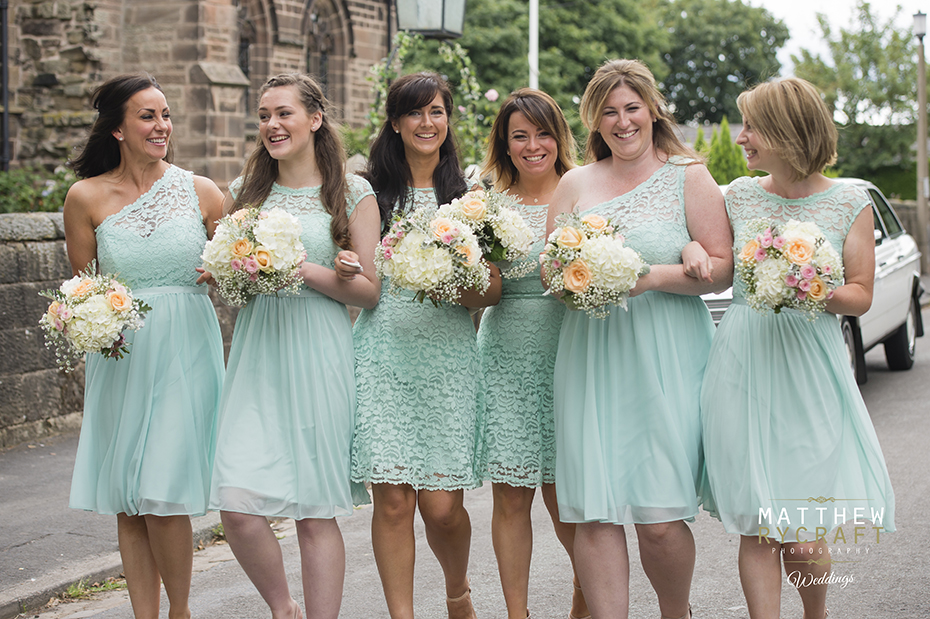 Once you've chosen which bridesmaids dress suits your style, you will need to consider which material to use… Chiffon, Silk, Satin, Lace, even Taffeta, along with any complimenting accessories. Making the right choices that will suit the body shape of your bridesmaids, plus having the perfect colour, making sure it matches your wedding theme.

If you want your favourite dress designer, find out who stocks their bridesmaids dresses. Kirsty Doyle Bridesmaids dresses have proven very popular this year and one of my favourites to photograph too.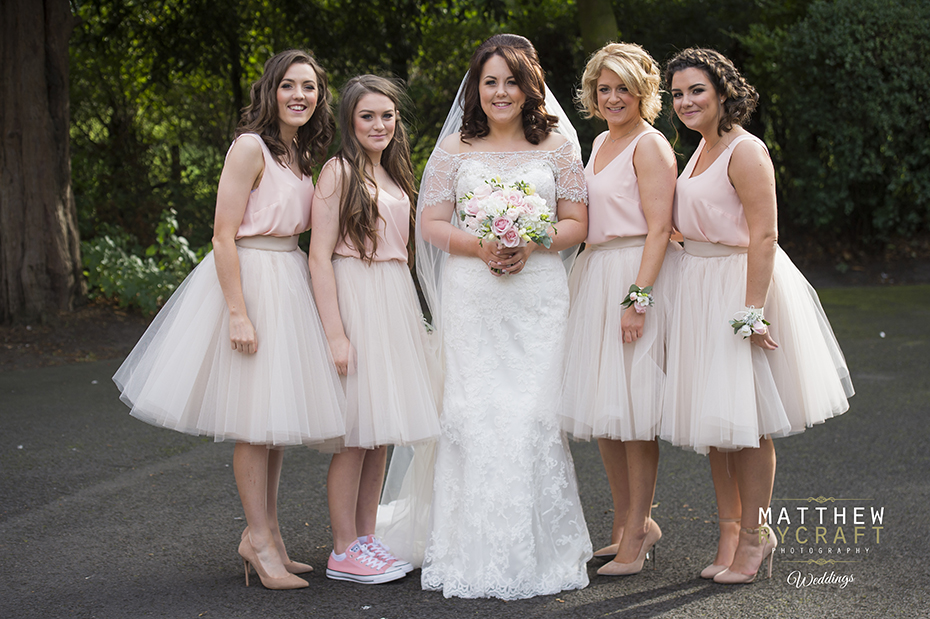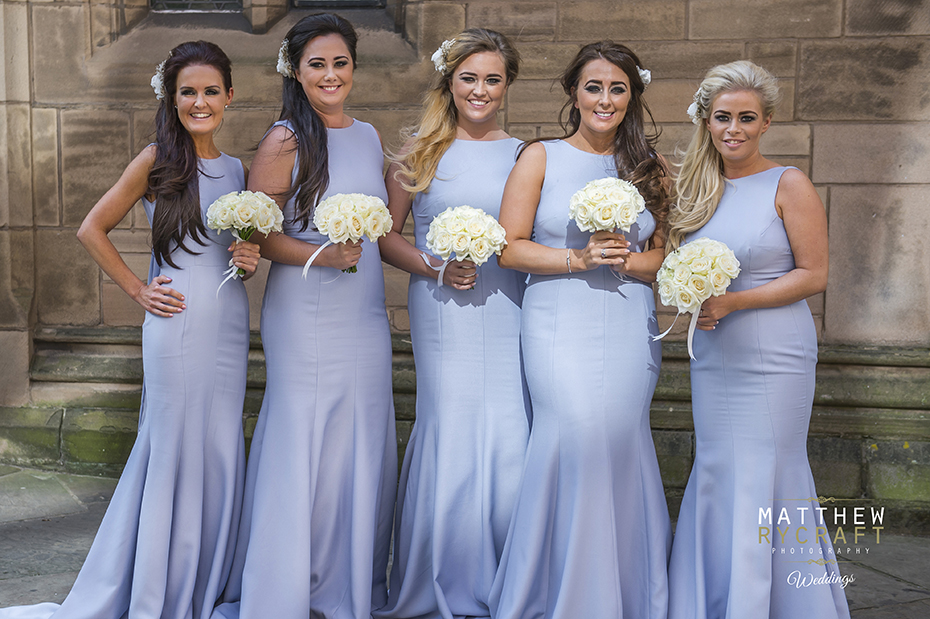 Being in the wedding industry for over 10 years now, I've got to know and work with many wedding suppliers. Below, are just a few local Bridal Wedding suppliers and designers I have worked with this year. All the Bridesmaids Dresses featured in this article are from some of the finest suppliers in the North West:

Brides Room of Birkdale
Brides by Natalie
Kirsty Doyle Designer
David's Bridal
Dream's Bridal Boutique
Bespoke Brides, Chester
Alfred Sung, Dessy

After years planning your wedding day and trying all your bridesmaids dresses on, you want that picture perfect moment with your bridesmaids and flower girls.

Get in touch for information and advice on planning your wedding day.