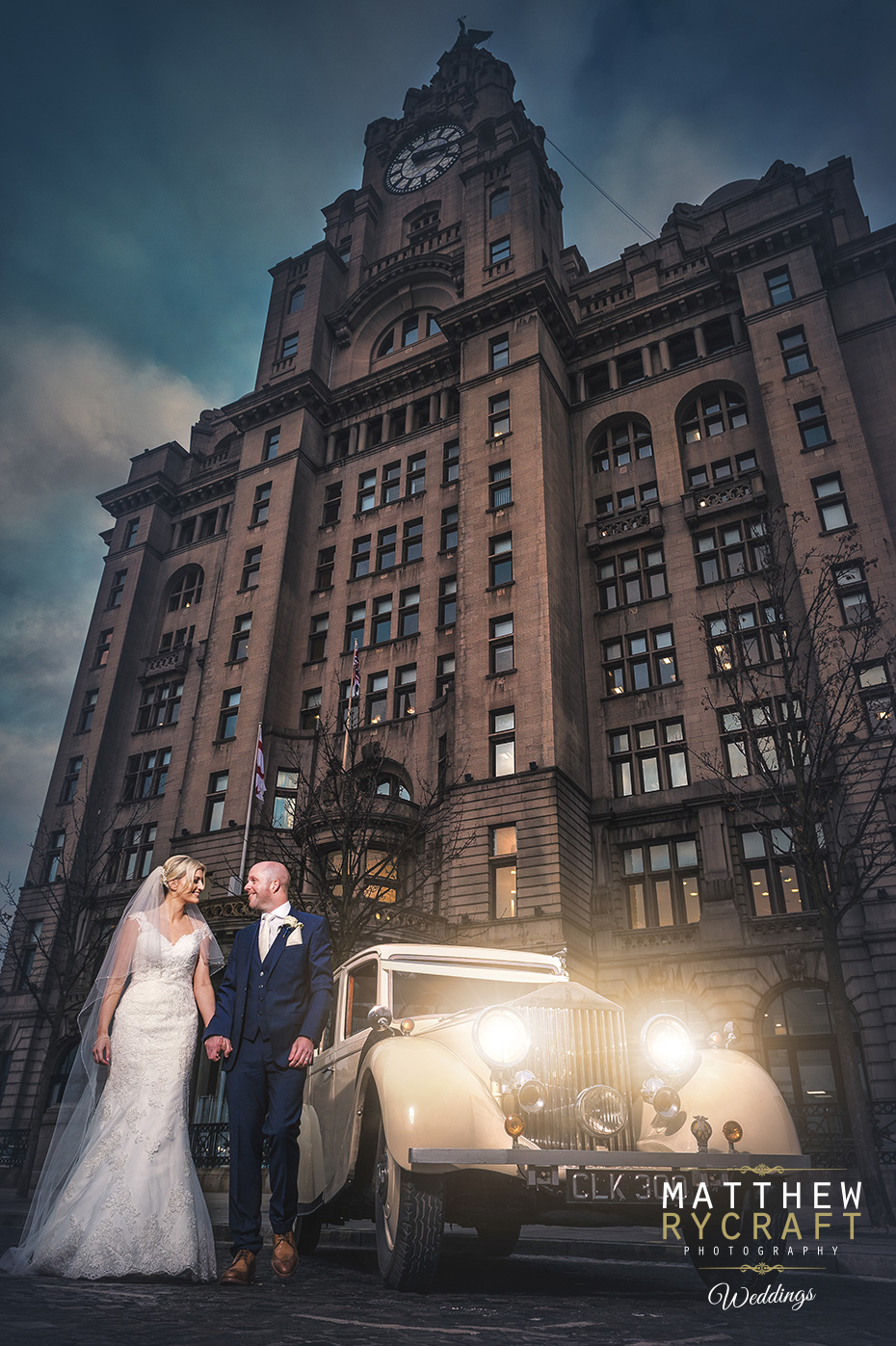 Mark and Ali's December Wedding in Liverpool


With their church service at St Bartholomews, Thursaston, my lovely couple Mark and Alexandra, held their wedding day celebrations at the amazing Liverpool Wedding venue, 30 James Street, Home of the RMS Titanic and White Star Line. I got to know them both very well during our Pre Wedding Shoot and was so looking forward to shooting this wedding.

I started the morning with the boys at their Mann Island Apartment over looking the Mersey, what a place! Mark with his 2 boys and his best mates, we had a cracking laugh and it's always great shooting the boys getting ready in the morning.
Something that most of my couples go for nowadays. It was then time to head over to the Wirral to see the girls and catch up with their antics!

With Neil and his gorgeous Rolls Royce from Magnolia waiting outside after the girls helped Ali get ready, I'm not going to lie, time was tight so I had to bomb it to the church and get ready for their arrival. After a very sentimental service, Ali's mum wanted me to go inside and photograph them both on the alter, just like she had when she got married, at the same church in fact! I thought this was such a lovely request, I'm sure I've done her proud.

After capturing one of my favourite wedding photographs outside, featuring the church and the Rolls Royce wedding car we headed to 30 James Street, to which they had a place at the meal for me, I was honoured. With a quick arrival drink, food and speeches it was time for their first dance, but not before going outside for my legendary evening wedding photographs.
We hit a couple of spots, which you'll see in their chosen Liverpool wedding photographs, but my favourite has to be when the ambulance went past, check it out below!

Alex and Mark escaped to Budapest and Paris for a 'Minimoon' break and in the New Year, they are jet setting off, for their perfect honeymoon, to Hong Kong, Thailand, The Maldives and Dubai. I can't wait to hear all about it.

Their day was fun and amazing to photograph. Here are a a few of my favourite images of their perfect day I had to share. Enjoy.

Who helped make their day so special
Lisa Hall at 30 James Street
Niki Williams and Emma Lampkin were on hand for Bridal Hair and Make-up
Cherish the Bride, West Kirby is where Alex chose her stunning, Stella York design wedding dress.
Alfred Sung, Dessy supplied all the Bridesmaids dresses
Mark looked dapper in his Wedding suit from Hugo Boss.
Heather from Flower Fashion, dressed the venue and arranged all their Wedding Flowers and centrepieces for all the table decorations.
Magnolia Classic Wedding Cars made sure Alex for to the church on time and in style.
Cheryl Carden at Pink Sherbet designed all their Wedding Stationary
The Amazing Kappa Band entertained all the guests and played their first dance, which is a favourite Bruce Springsteen song.
White Events provided the evening DJ and Photo Booth to have fun with as the night went on.