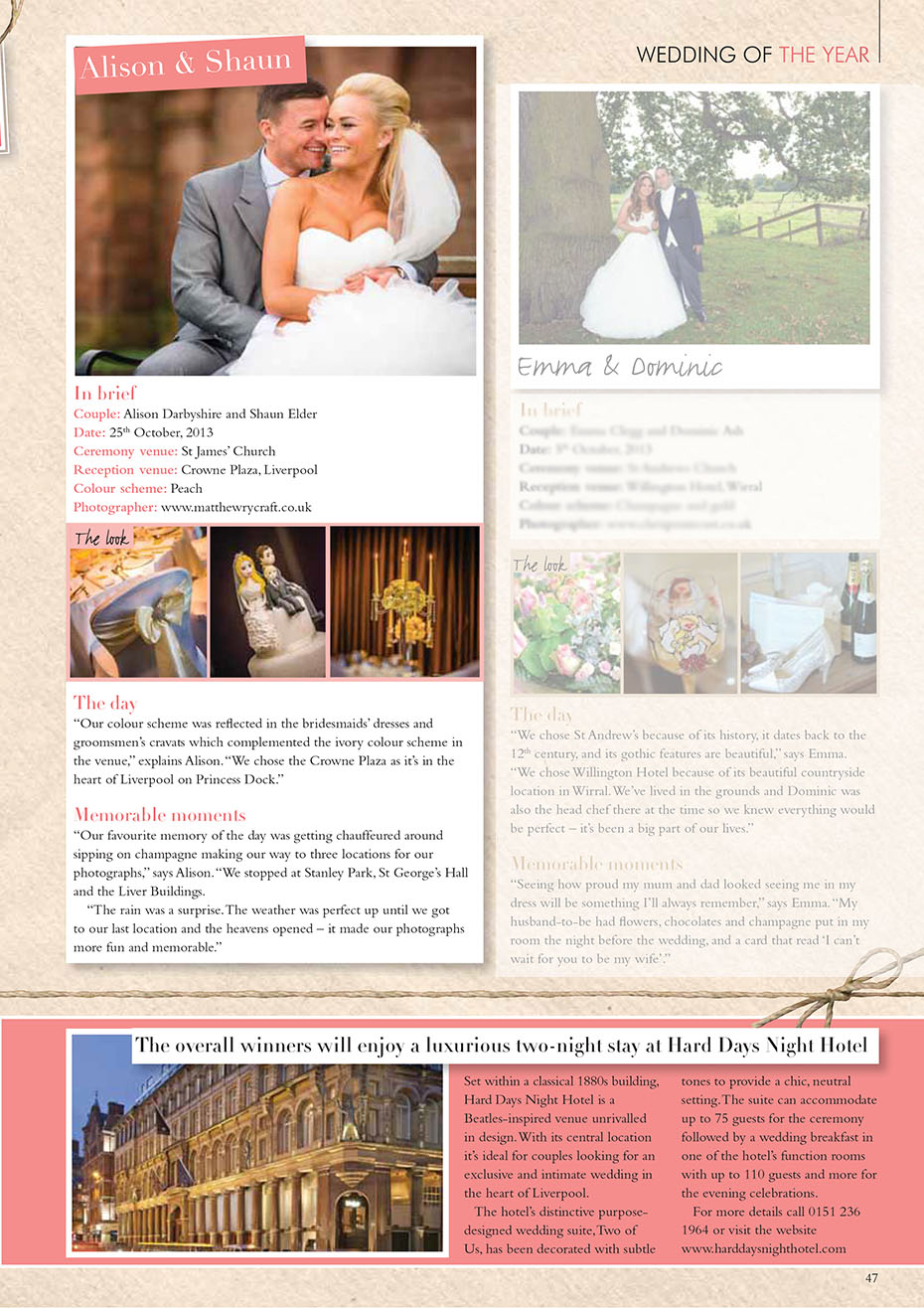 For the second Your Merseyside Wedding Magazine issue this year, I have been nominated for wedding of the year, for photographing Ali and Shaun's wedding in Liverpool!
Alison and Shaun's wedding was so luxuriously with their breakfast room decorated using a yellow/gold theme table dressings accompanied by candelabra , jewels, chair bows and flowers. It looked beautiful.
Even coming up with small details like naming their sons name tag for the place setting "Our Little Man", they really went the extra mile.
Held at the Crowne Plaza in Liverpool City Centre, a great location for using Liverpool amazing skyline for wedding photographs. I just can't wait to see the results of the voting.
Help them win by using the link below to vote: http://www.yourmerseysidewedding.com/woty_vote.cfm?GI_WOTY_ID=2470
To view their wedding photo please see this link: Alison and Shaun's wedding