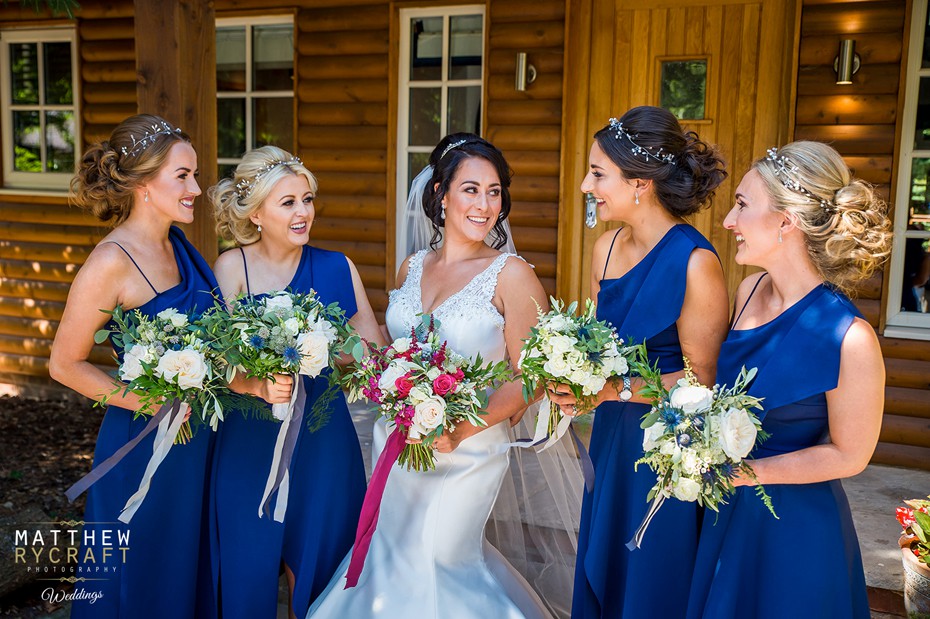 Deciding on a theme for your wedding needs to be the first thing that is decided, as it will determine the ability to make other decisions, such as the invite designs, table decorations, flowers, and bridesmaids dress.

As such, your colour scheme needs to be a hue that both parties agree to, as it is generally incorporated into all the outfits. Initially, choose the main base colour. Once you have both agreed on this, you can decide on what shades or colours can be added to provide contrast.
From your Liverpool wedding photographer's point of view, the colour scheme can be highlighted throughout the pictures. A pretty effect for photos is black and white, where one element of the picture is left in colour, thus highlighting the whole theme. For example, this can be a snap of the reception all laid out with only the table decorations in colour, or the groom and ushers with their buttonholes highlighted. When speaking with the wedding photographer, ask to see examples of how they have done this previously.
To help you pick, here are some popular colour schemes:
Lavender
Varying from the deep purple, reminiscent of a certain chocolate wrapper, to a softer lilac shade, lavender is a popular choice for those planning a more rustic wedding. Great when combined with green or cream, as well as brighter shades of purple or pink.
Pastels
Soft gentle pinks are great for the perfect romantic feel, adding elegance and beauty, especially when you keep accessories simple. Certain shades of green or blue can provide impact when combined with soft pastel tones.
Silver or grey metallic
This colour often makes people think of a winter wedding, although it is growing as a choice for any season. Try adding as a slice of colour in accessories, like sparkly shoes or centrepieces on the tables.
Aquamarine
Great for a wedding in the spring or summer, or even overseas, aquamarine is a versatile colour that looks great when teamed with ivory or grey tones.
A great wedding photographer will have the skills and expertise to capture the best moments of the day for you. Therefore, talk through your colour scheme with them, including what areas you would like highlighted throughout the photographs, as they will probably also have some advice on getting the perfect picture.