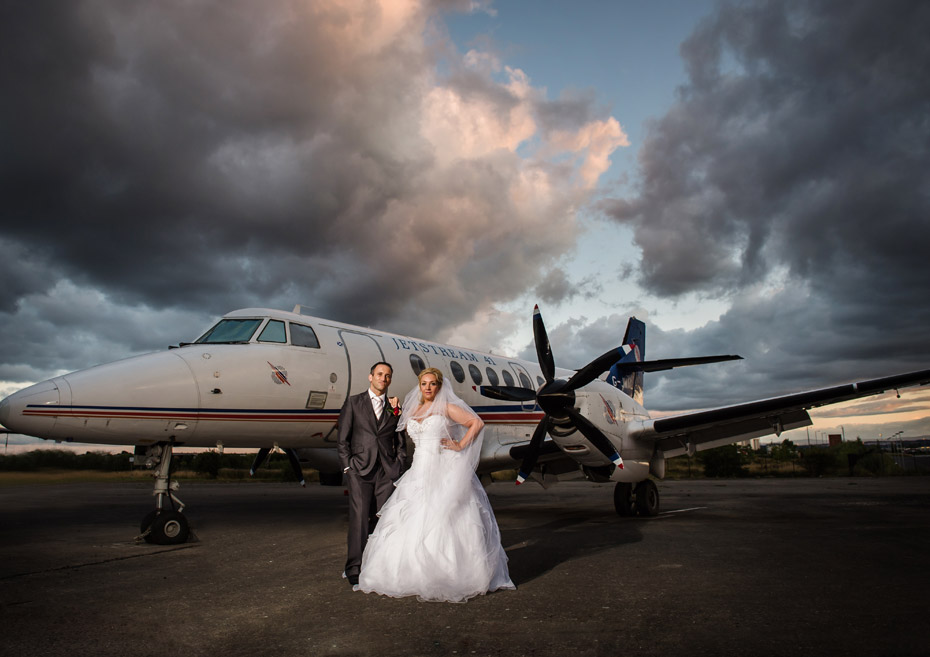 In August 2014, Kathy & Stephen got married in Liverpool. Their wonderful reception was held at the Crown Plaza, Speke in Liverpool. With its stunning waterfront location and the newly refurbished function suite. The Crown Plaza in Speke delivers a unique red-carpet welcome, with a fabulous Art Deco interior, filling your day with special memories.

Kathy was feeling blissfully happy and calm, yet excited. The beautiful bridal suite and adjoining rooms allowed for her, her mum and bridesmaids to comfortably get ready for the wedding day. Kathy had been looking forward to the moment when her parents would see her looking like the most beautiful princess in her wedding dress. They all had a lovely time getting pampered, drinking champagne. All while getting ready in their personalised dressing gowns.

Stephen was also incredibly relaxed and calm. So much so, that he went out for breakfast on the morning of the wedding with his friends and did a bit of shopping! He was looking forward to the whole day and the honeymoon to come. It was clear how smitten Stephen is for Kathy as he would often blush when speaking of his future bride.

Kathy's hairdresser and friend, Sam Gorman of SGB Hairdressing was on hand to provide an amazing bridal look for Kathy which included a partial up-do with beautiful and soft curls. Makeup was provided by Elisa Velia Salvi. Kathy had her close family help with purchasing her jewelry, especially the money her Nan left to buy her wedding ring from Tolkowski diamonds. The gorgeous heart shaped jewel bouquet and centre pieces for the guests tables were made by Kathy herself. The bridesmaids bouquets, the top table displays, tall centre pieces, church displays, along with the button holes and corsages were created by Bouquet Factory.

Kathy put her own touch on the table decorations and also made the favour boxes. She wanted something different and personalised for everyone, including golf balls, Liverpool football club badges, aftershaves, Clinique, Molton Brown, Calvin Klein make-up, perfumes, candles and even rattles for the babies and toy cards for the children. She really put a lot of effort and thought into every detail for their wedding day. A great touch to the day was having Northwest Unique Events providing a chocolate fountain and a sweet ferris wheel. The wedding car company, Leonard Higham Associated, was the same company Kathy's mum used when she got married many moons ago. Stephen was overjoyed to know they had the same wedding car Robbie Fowler used for his wedding day.

Kathy had a few favourite moments of the day that she shared with me. They included seeing Stephen for the first time at the end of the aisle and trying not to cry at her Dad's speech. She was particularly touched by the Father who married them as he was able to everyone laugh during the mass. Stephen said he enjoyed the wedding car journey, when it was just the two of them and having the sun shining at Croxteth Park for the photo's. He enjoyed their stroll together and was excited to hold the hand of his beautiful wife, and this in one Liverpool Wedding Photographer that loved being part of that special moment.

In the evening, they all danced the night away even though Kathy had no shoes on. Everyone was having a great time. Kathy & Stephen said "The fact that everyone traveled from far and wide to be us on our special day, made it a truly memorable day".