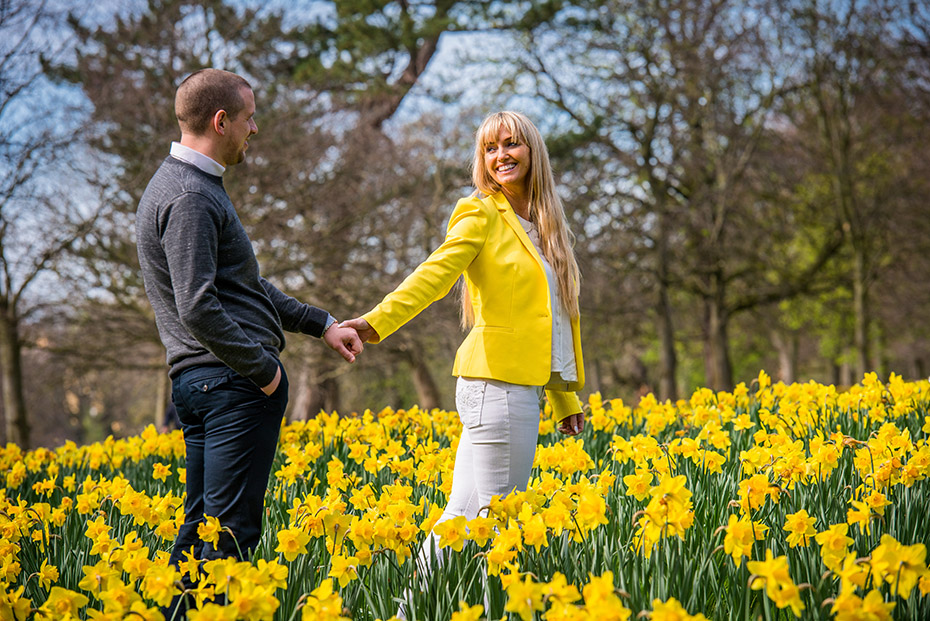 The once Paula Muldoon with her Fiancée Brian Lamb took to the Liver Buildings and Sefton park for their Pre-Shoot Wedding Photographs. Wanting to get some of the magnificent Liverpool Architecture shots for Paula, with her being a Liverpool garl, through and through we headed down to the front, then on to Sefton Park.
They have since become Mr & Mrs Lamb with a gorgeous ceremony at the Isla Gladstone in Liveprool (wedding photographs to follow very soon!).
It was the perfect spring day with daffodils everywhere to be seen in Sefton Park, enjoy these few images taken on their perfect pre-wedding shoot day.