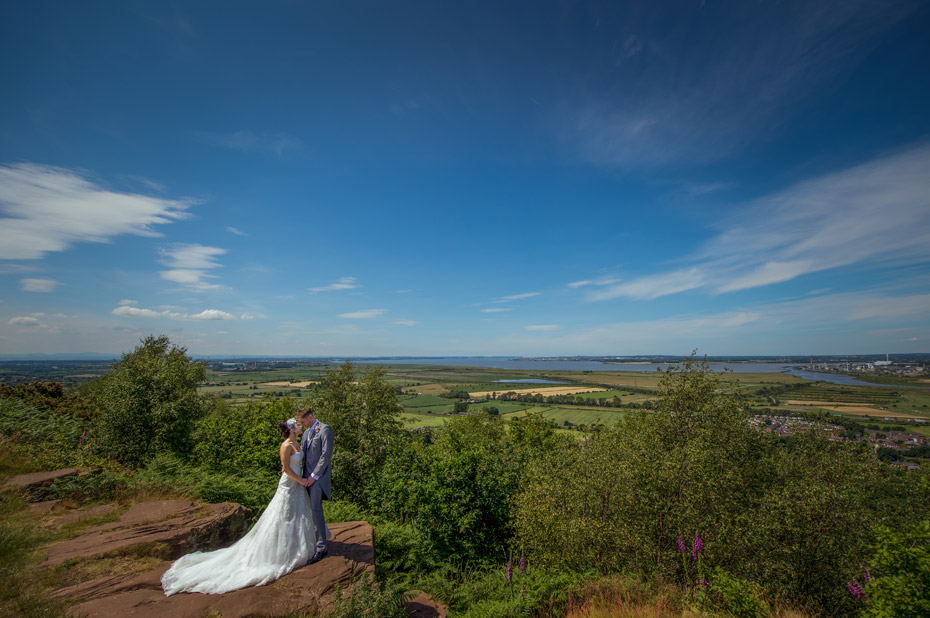 Jessica & Graeme's wedding day had finally arrived. With having their ceremony at St Laurence's Church, Frodsham and onwards to the Mere Golf Club, Knutsford. A hotel which is full of charm, set in the heart of Cheshire with 262 acres of stunning grounds and overlooking Mere Lake.

Jessica had her 2 Bridesmaids and mother with her, helping her keep calm and enjoy the morning getting ready for the day ahead. Her gorgeous Bridesmaids wore Lilac coloured floor length dresses, with lilac roses for their bridal flowers, which complemented them beautifully.
Jessica wore Love Story perfume by Chloe and her Engagement ring was a beautiful round diamond, surrounded by a square of small encrusted diamonds.

Bridal Preparations
Once Jessica was ready, she stepped onto her waiting chariot – an open top convertible wedding car. Arriving at the church, Graeme felt the nerves and once the music started for Jessica to walk down the aisle, he couldn't turn to see her as his emotions took over.
Once he saw Jessica by his side, he looked overwhelmed with joy. As did Jessica. Their ceremony was full of laughter as well as being very emotional. As their guests made their way to the Mere Golf Club for arrival drinks, we took a slight detour to the top of Frodsham Hills, where we took advantage of the beautiful views across the Wirral for wedding their wedding photos.

On the way to the Hotel the drive through the grand arch to the grounds of the hotel are amazing. A real welcoming feel. We took the opportunity to take family and friend group photos, outside the hotel and around the grounds. Everyone enjoyed the weather and being part of their special day.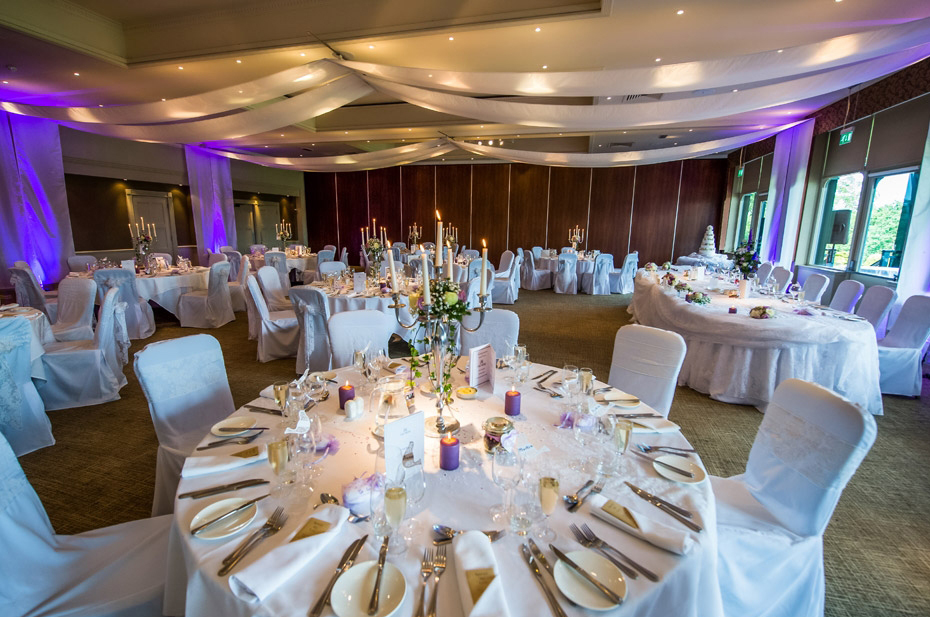 Their Wedding Day
Their day was amazing. Their reception was dressed beautifully, keeping in with the Lilac and Lavender colour scheme. With candelabras lit on the table and beautiful little touches for their wedding favours, including little white lovebirds with guests names on for place cards.
Their wedding cake was a 5 tier cake with a beautiful flower arrangement on top. The speeches were touching and kicked off with Jessica's mum making the first speech.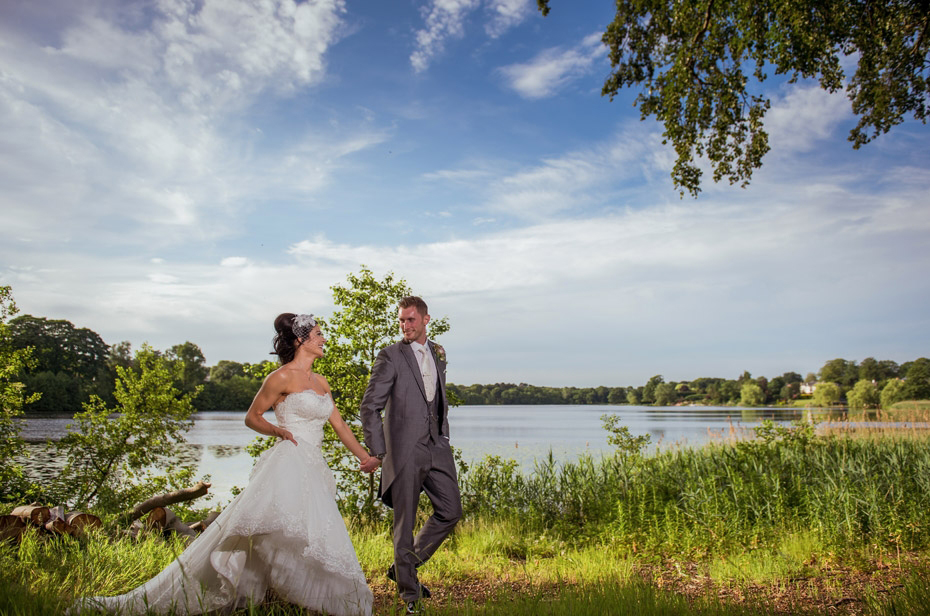 At the end of the night
We ended the day with photos around the grounds of the hotel and alongside The Mere Lake arriving by golf buggies. It's not really allowed but we managed to get on the right side of the wedding co-ordinator and I promised to send them over some shots they probably haven't had before.
It was a great a great timeout and to prepare for the evening party. Their day was magical, emotional and full of fun, which is always a good combo for a perfect wedding day. I couldn't have asked for more, they were both keen for me to push my skills and patient enough for me to create some magical wedding photographs they'll have for a generations to come. And some of favourites from the year.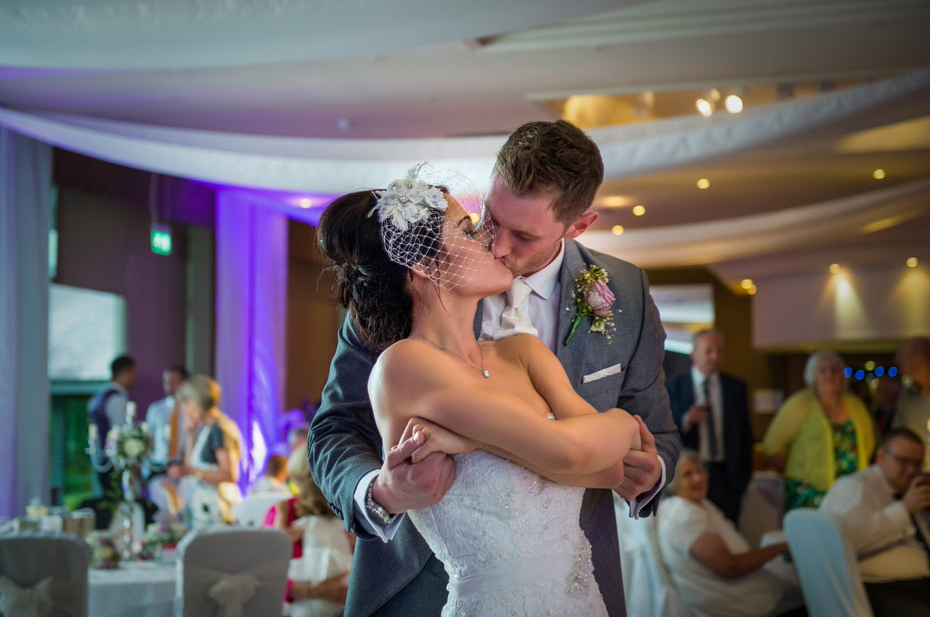 Get in touch if your having your wedding at The Mere Gold Club