A great start to the New Year. I'm so excited…
We have 2 out of 4 couples in the finals to win Wedding of the Year 2016 with Your Cheshire and Merseyside Wedding Magazine.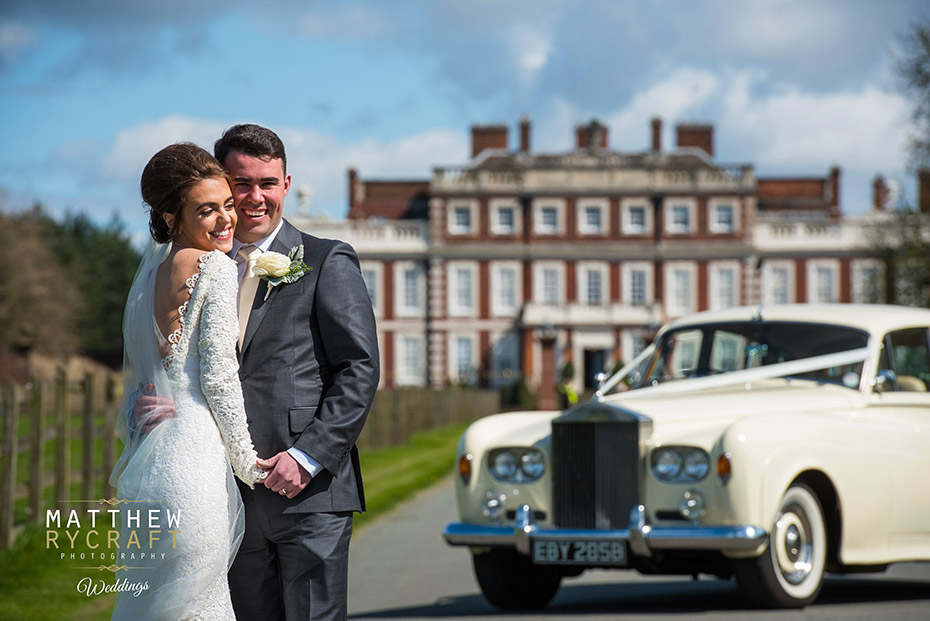 Throughout 2016, newlyweds were nominated to win this award. The readers, guests, friends and family have all been voting for their favourite and to say I have 2 of my lovely couples into the finals, is amazing.

I'd love both of my couples to win this amazing title and I'd be over the moon to say another one of my couples have won, as my grooms, Kieran and Chris claimed the 2015 title.

Alex and Michael were married in April 2016, at the prestigious wedding venue in Merseyside, Knowsley Hall.
Why they should win
"We both genuinely think that every couple's wedding day must be truly special, but we think we should win for the simple reason that we absolutely adore each other! We've been together since we were both 18, he was my first boyfriend and I was the first girl Michael brought home to his family. We worked so hard for that day, saving, doing overtime and planned for over three years to make the day perfect, which it was – a true fairytale! The most meaningful, memorable and special part was being announced as husband and wife."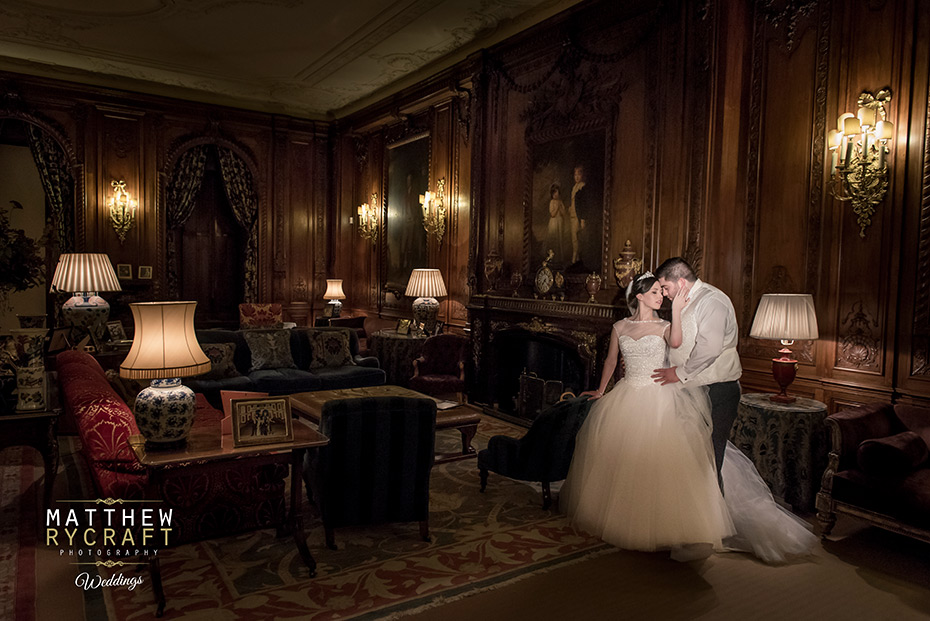 Kirstie and Michael were married March 2016 at Our Lady Immaculate & St Joseph Church, Prescot, followed by a luxurious reception held at Knowsley Hall.

Why they should win
"Our day reflected the genuine love and commitment we have for each other. There are so many parts of our wedding that stand out, but our favourite element was our cake table, which was dressed with photographs of our granddads' who impacted massively on both of our lives. The first time our eyes met at the church was a breathtaking moment for me; a room full of people and my eyes didn't stray from my bride once."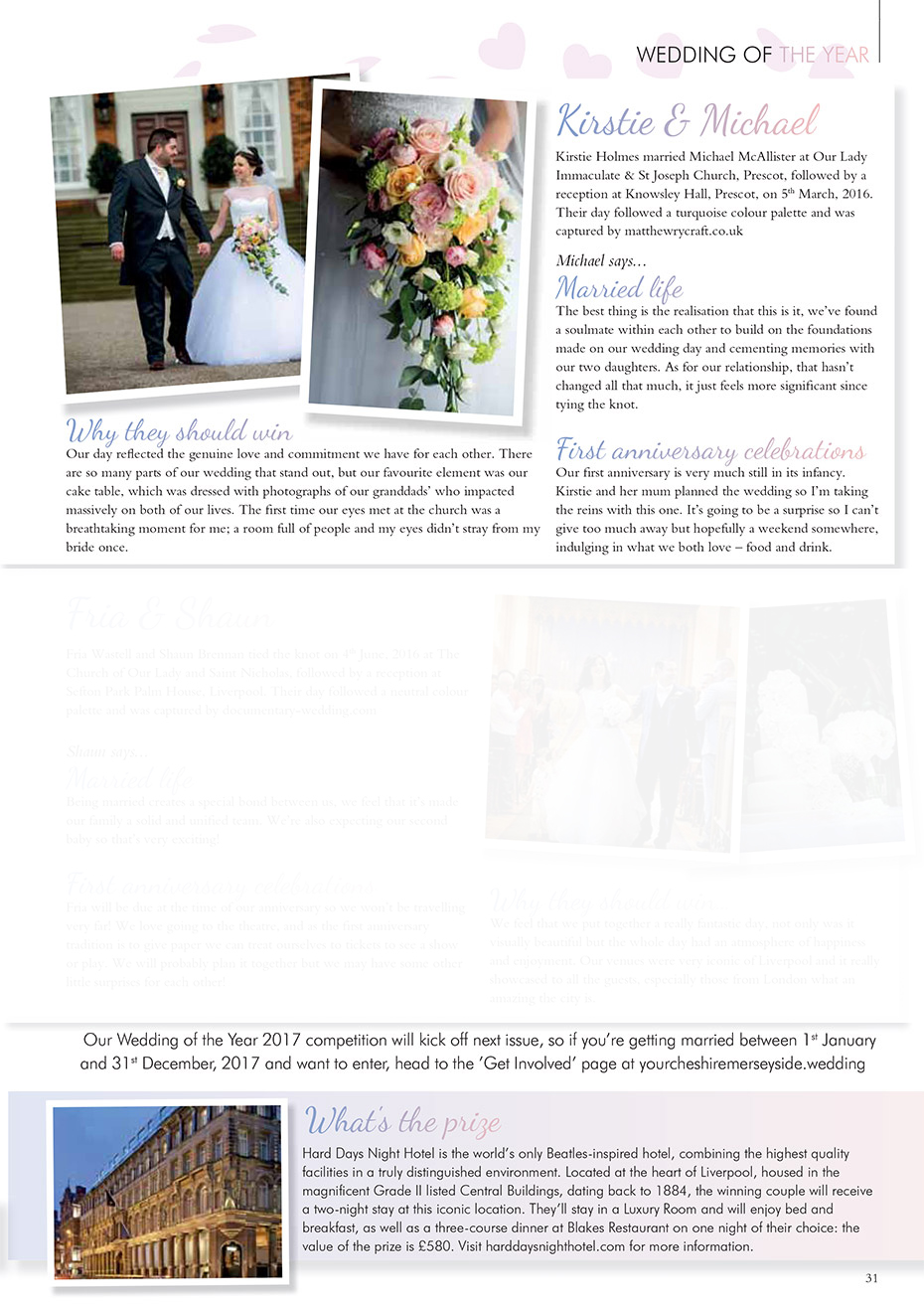 Please share to all your friends and family, but hurry… Voting for the final closes on 27 January 2017.
The winning couple will then have the chance to compete for the title of National Wedding of the Year. Come on everyone, let's get voting.