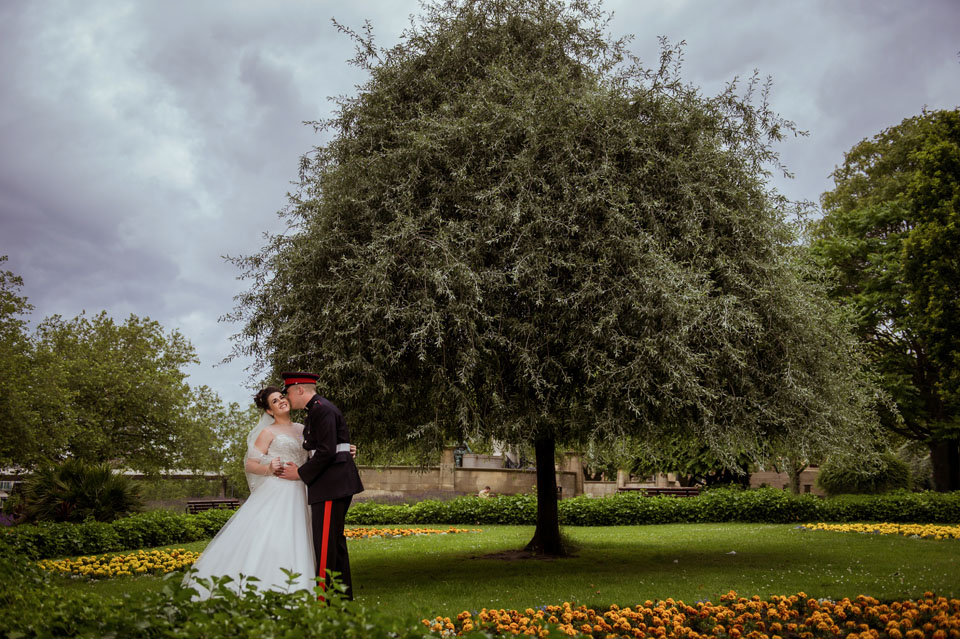 A gorgeous wedding at Liverpool's Titanic Hotel: 30 James Street

30 James Street was where Rebecca & Brad held their July Summer Wedding. This Grade II listed building has been restored and brought back to life. Full of history and part of Liverpool's maritime history, right in the heart of Liverpool's Dockland, 30 James Street is Home of the Titanic. Now a 64 bedroomed luxury Titanic themed hotel and Spa, it is a popular destination hold you dream wedding. Taking full advantage of the Carpathia Restaurant's roof top terrace overlooking the Waterfront and the Three Graces.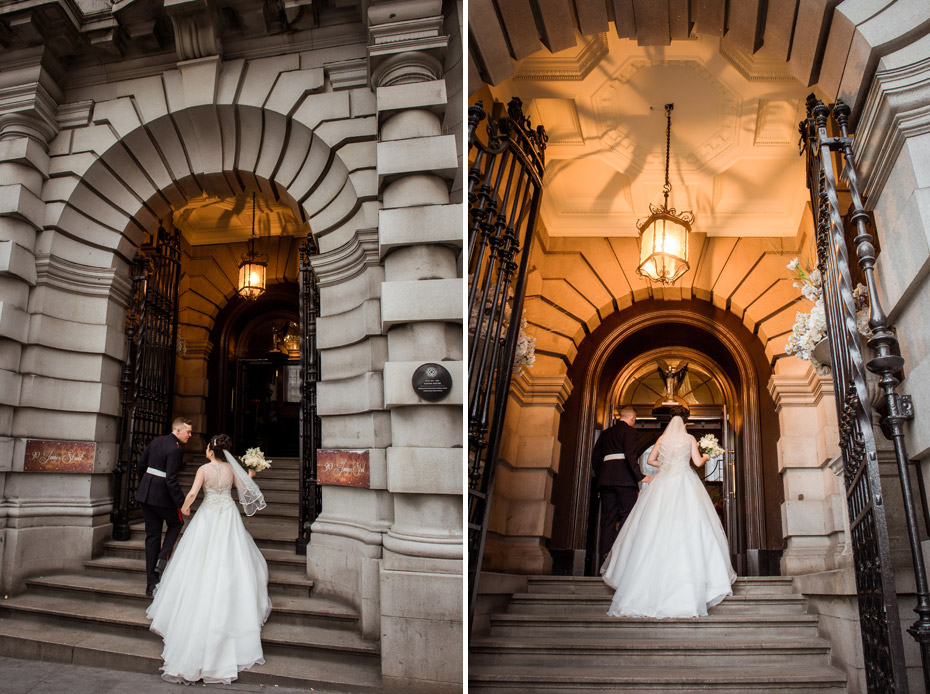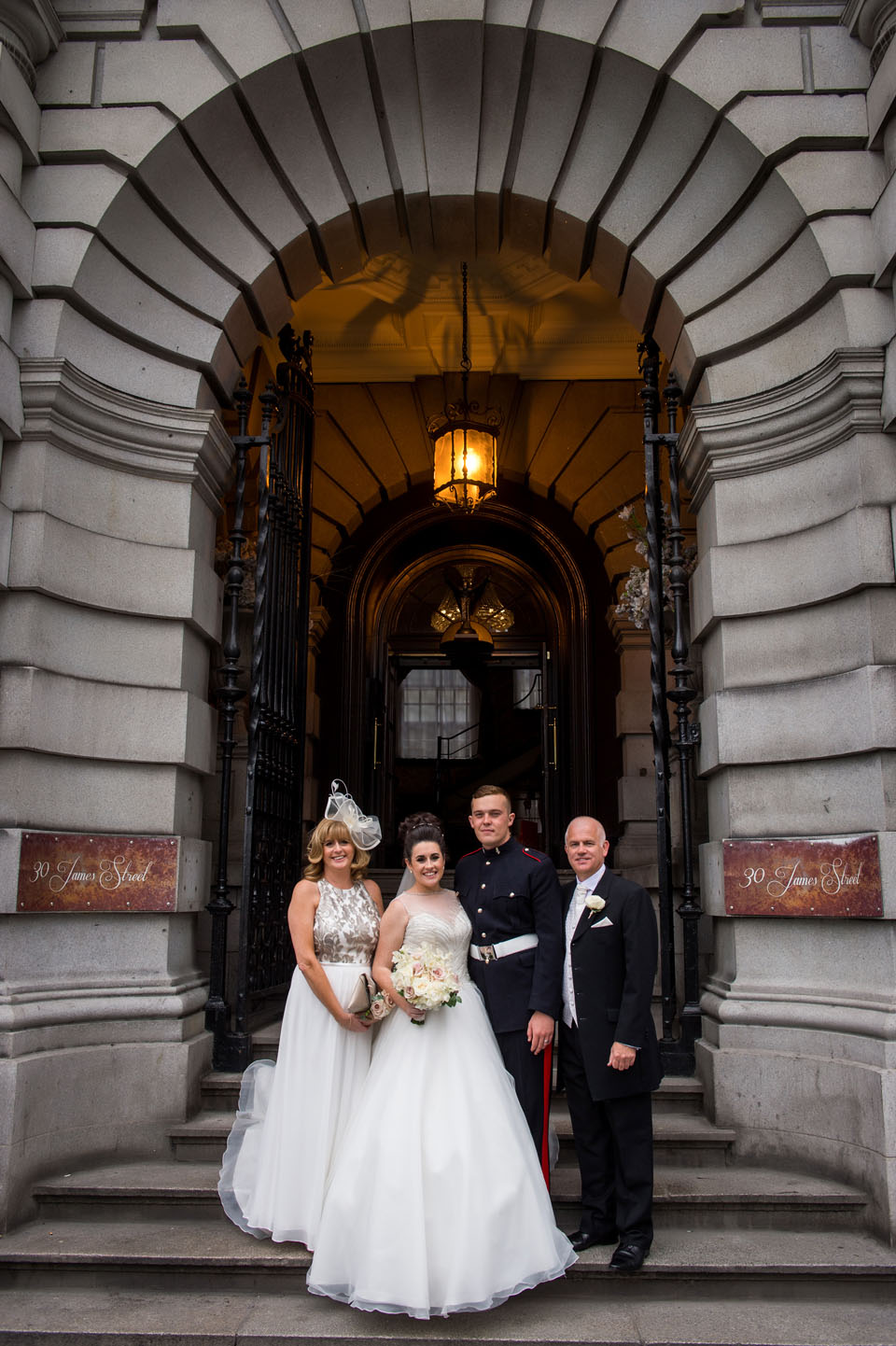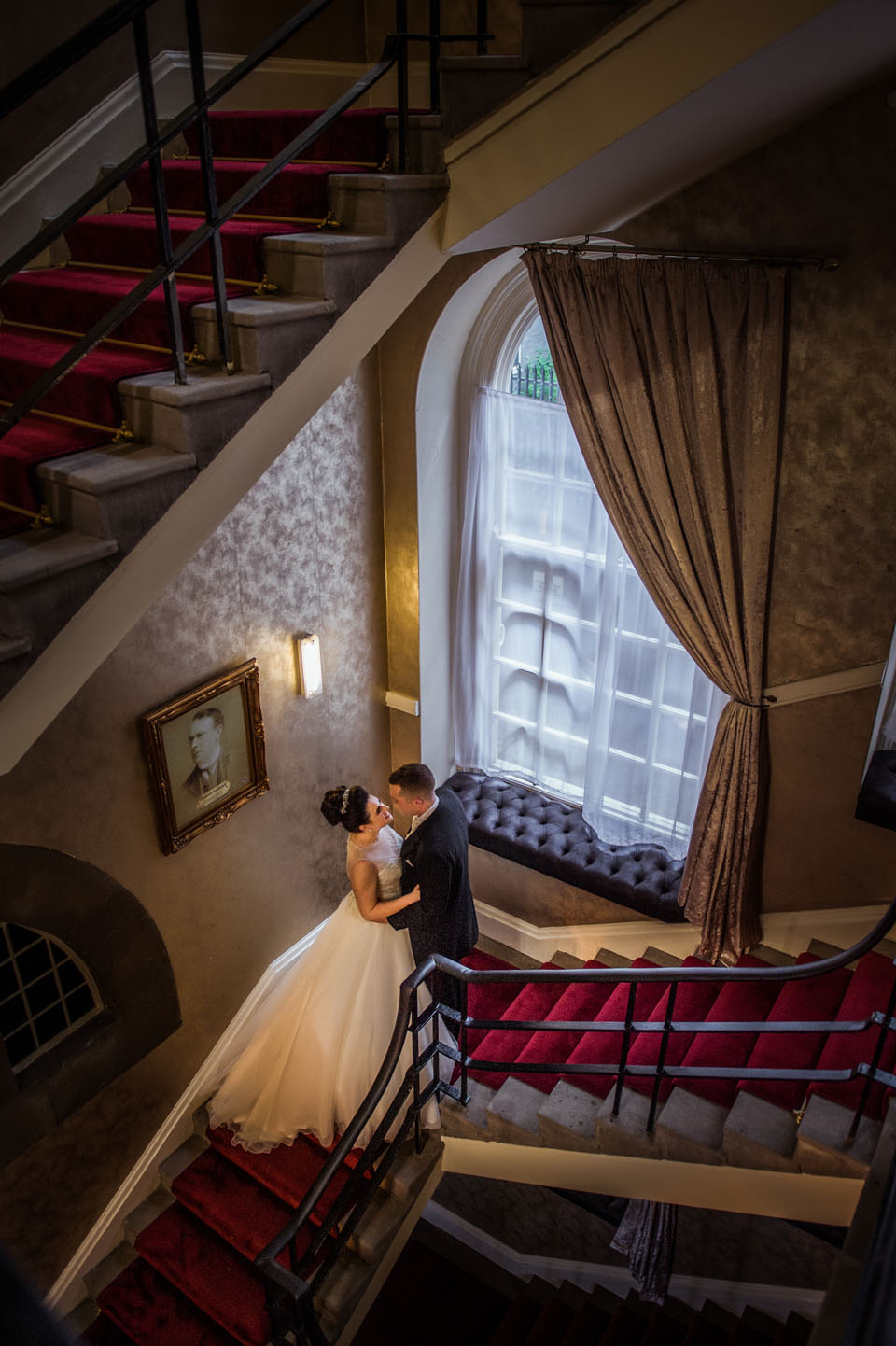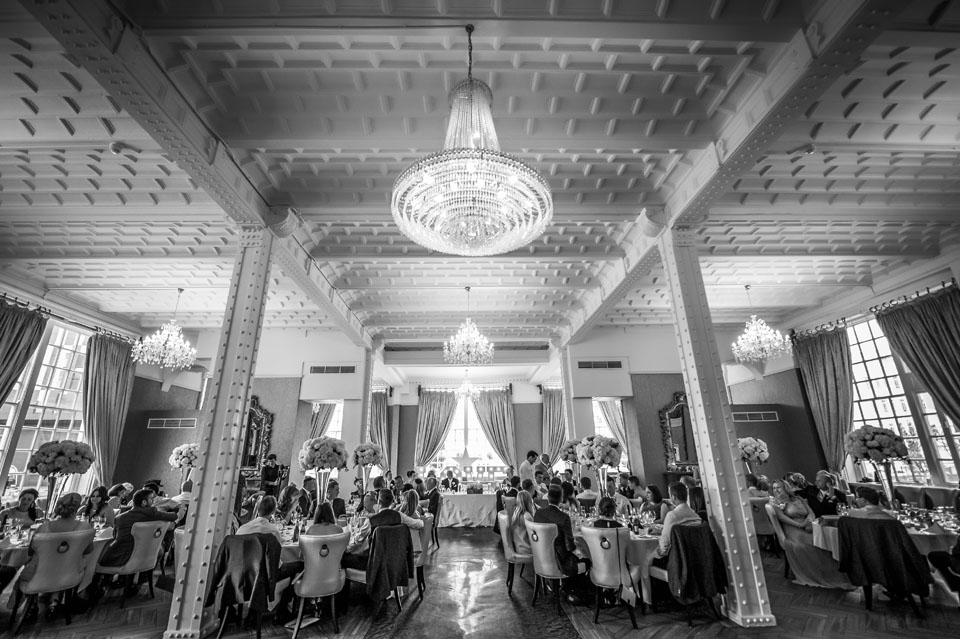 The morning of Rebecca & Brad's big day arrived. Rebecca said she was feeling strangely calm, but also excited. She had her Mum, Dad and bridesmaids helping her to get ready, along with their beauty team Charlotte and Kate sorting out hair and make-up. Rebecca's stunning dress was from Always and Forever Bridal Boutique, St Helens and Bridesmaids dresses were from Two Birds. Rebecca's tiara was her 'something borrowed' from her Auntie. Brad on the other hand, felt 'cool as a cucumber' and had his Best Man help him get ready. There wore wedding suits from Slaters, Liverpool which they looked very handsome in and ready for the day. Their stunning wedding flowers were arranged by Heather Feather at Flower Fashion UK, who also dress the venue, making everything look stunning. They chose Ice Queen Cakes, St Helens to make their wedding cake and Vicki's Mum, Sheila made all the table decorations.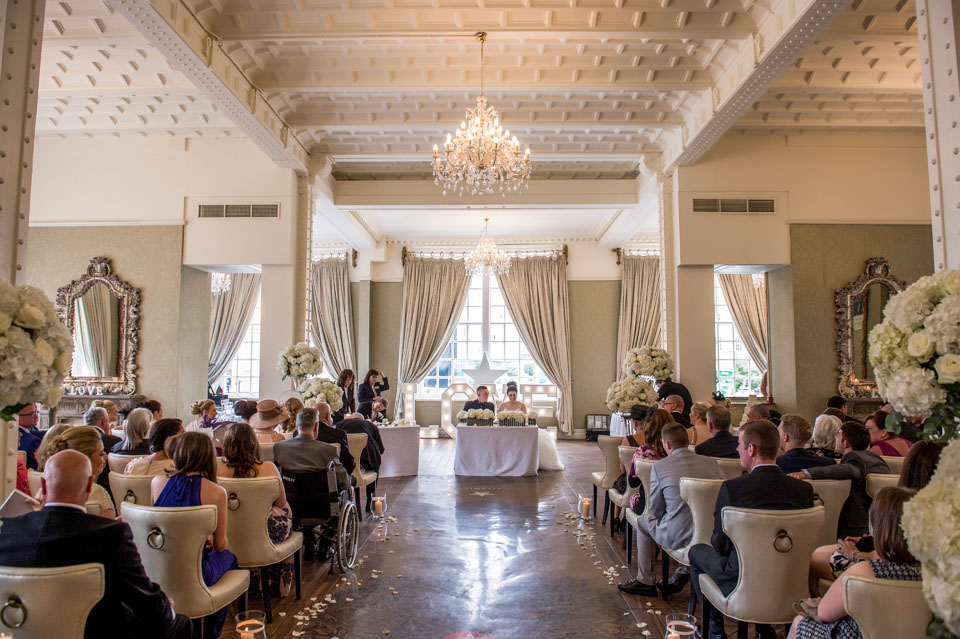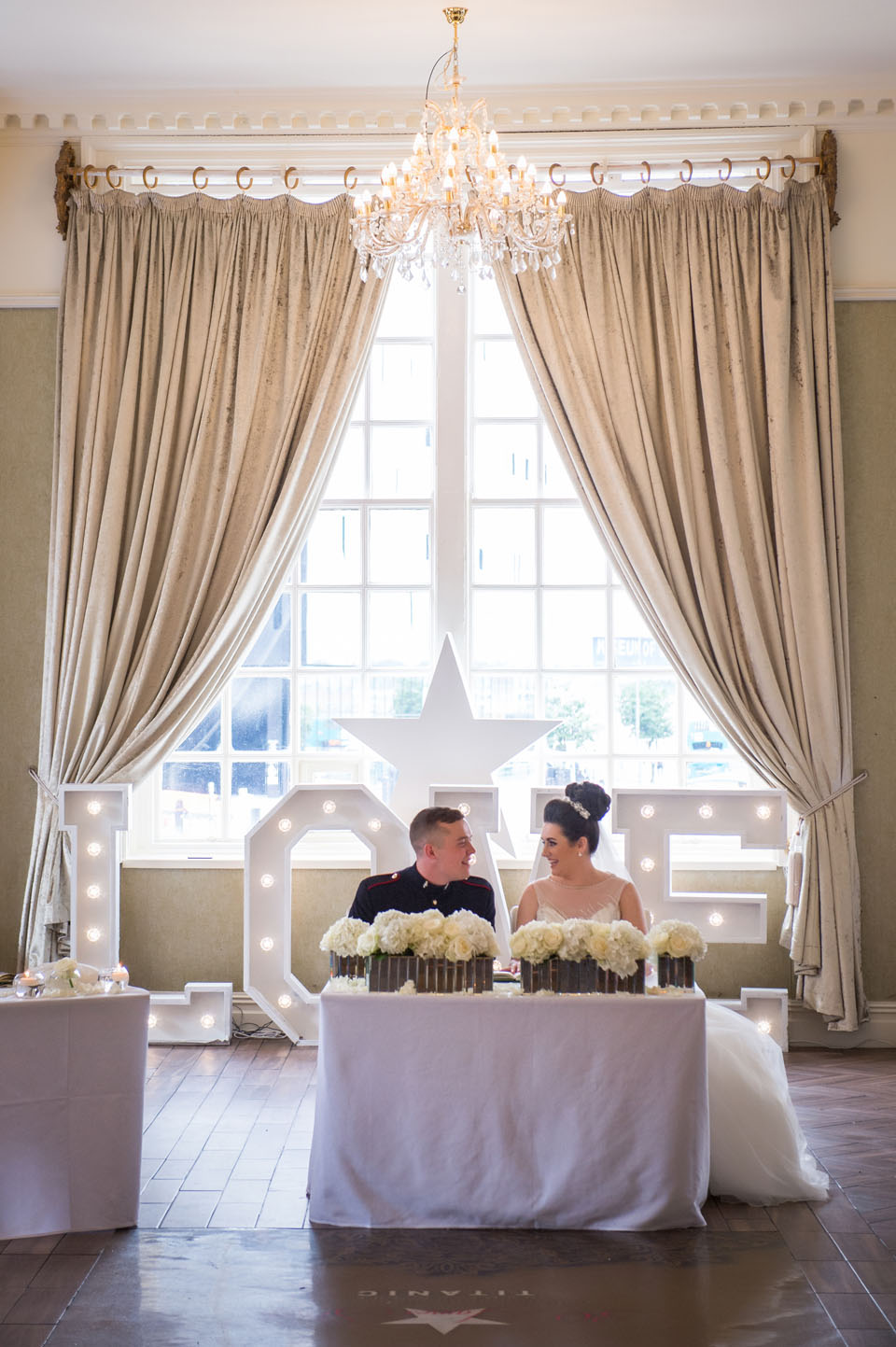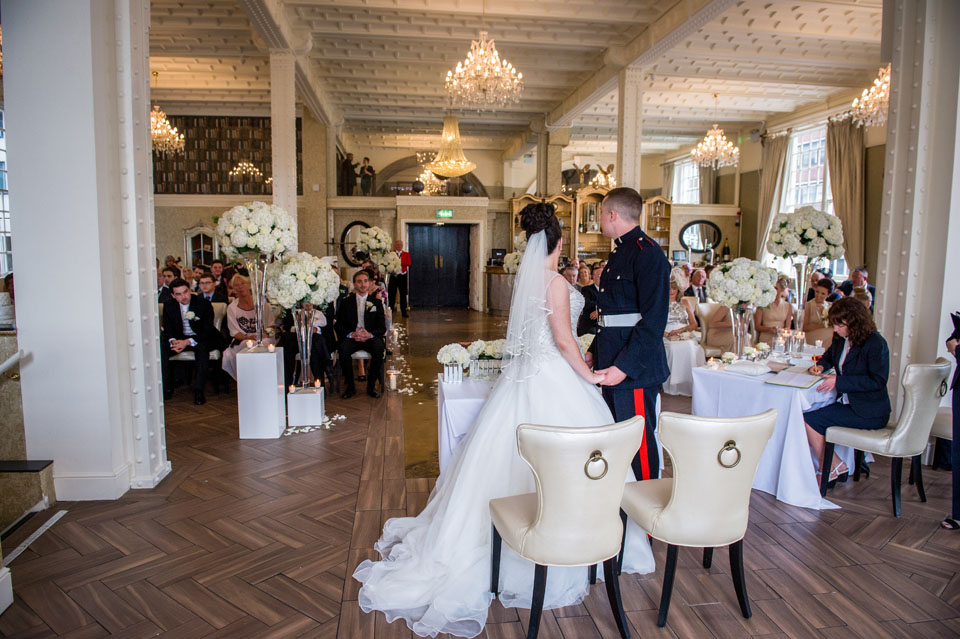 Rebecca is Liverpool through and through and wanted to capture the Liverpool Architecture within the wedding photographs, so what better to hit the best locations in Liverpool… Especially travelling by a Black Cab! If it's good enough for Harry Potter it's good enough for me! St Georges Hall that is. From the gardens at the back to the columns at the front, this building is truly my favourite location, for Liverpool wedding photography.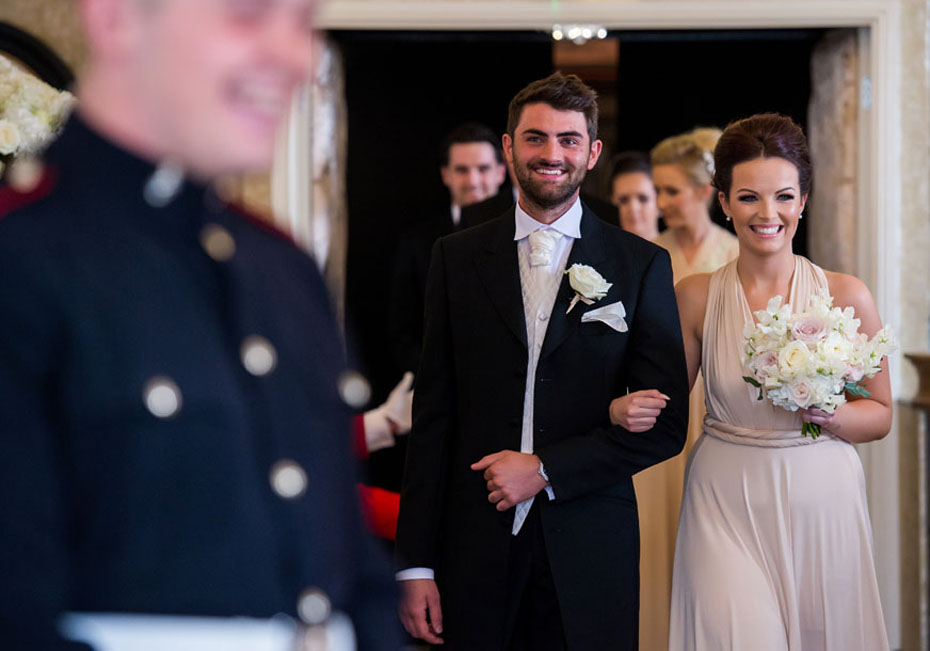 I asked them both which was their favourite moment of their day and they said, "It's hard to pick just one! Seeing each other for the first time walking down the aisle whilst listening to our string quartet Sounds Interesting play my entrance music is definitely a contender!" along with watching all their guests enjoy having such a great time, especially when the band started to play, then the party really kicked off.

"The entire day was perfect – we both enjoyed every minute of the day thoroughly, special thanks to Lisa our wedding co-ordinator who helped the day run smoothly! We would definitely recommend 30 James Street as a wedding venue, the grand hall is just breath taking and it sold the venue to us instantly when we walked in. The location was great for all our friends and family travelling into the city, right next door to James Street station! The food was excellent, especially the sticky toffee pudding for dessert, very generous portion sizes which everyone approved of! Nothing was too much for all members of staff on the day."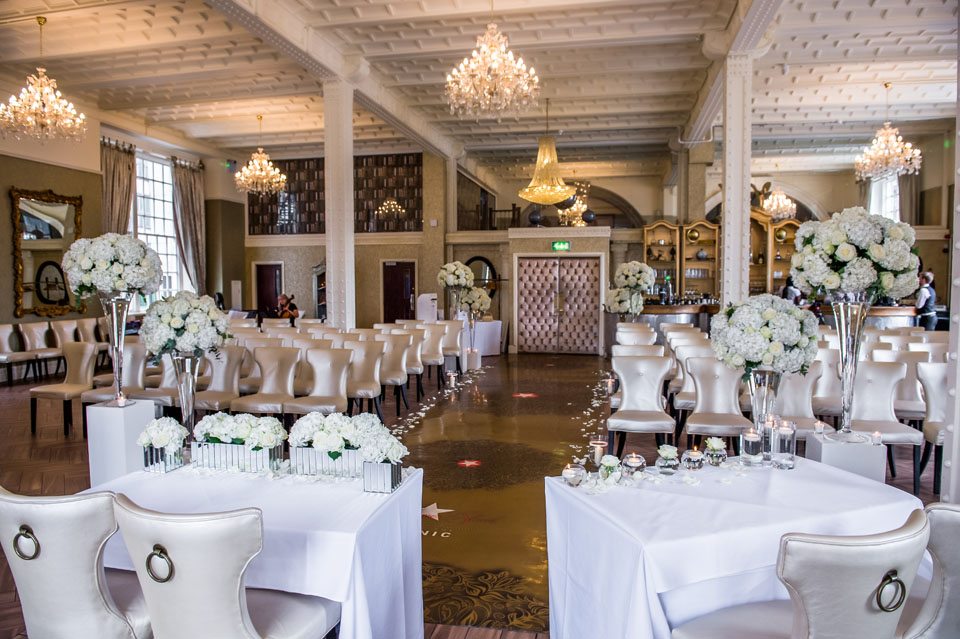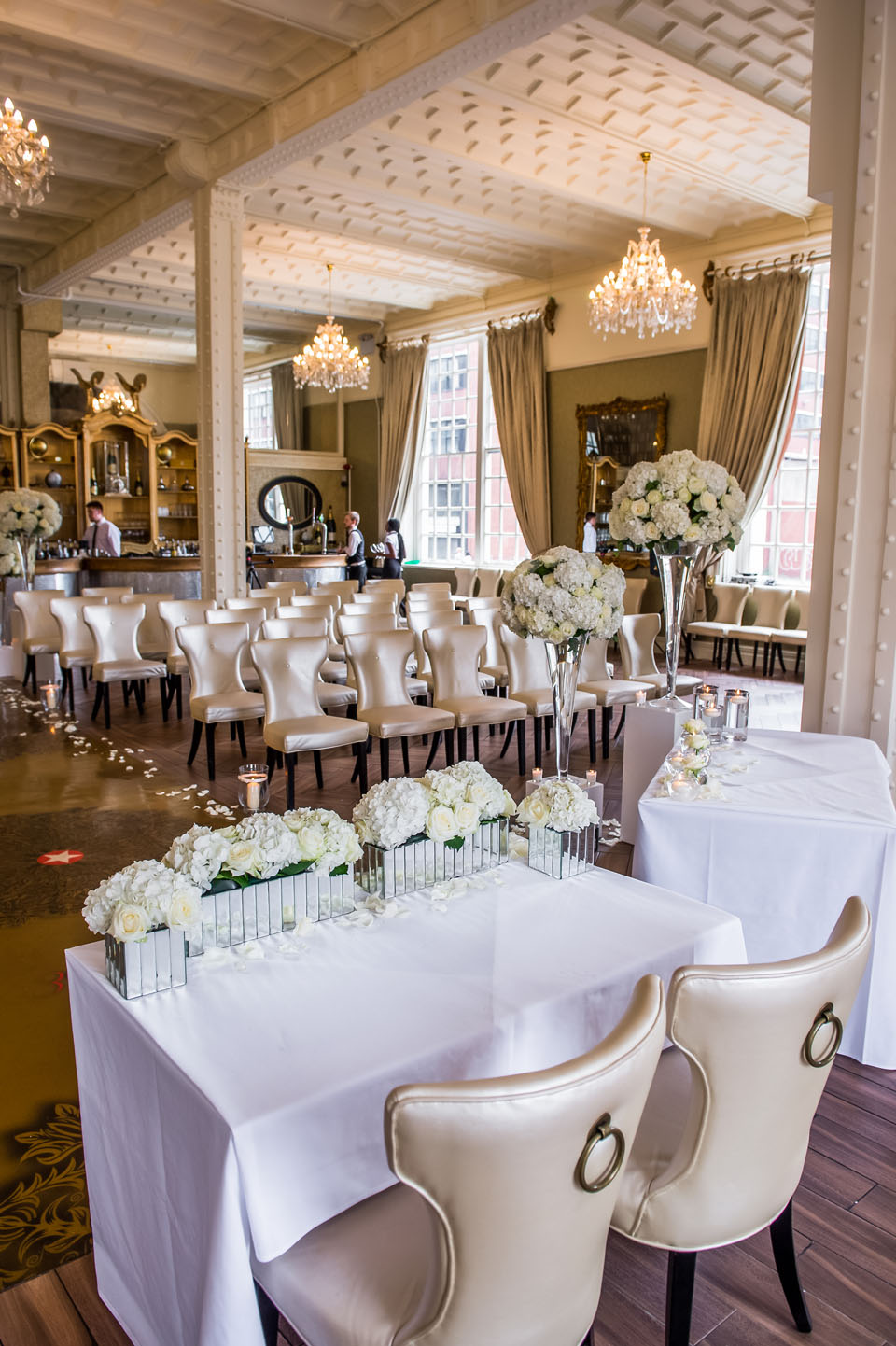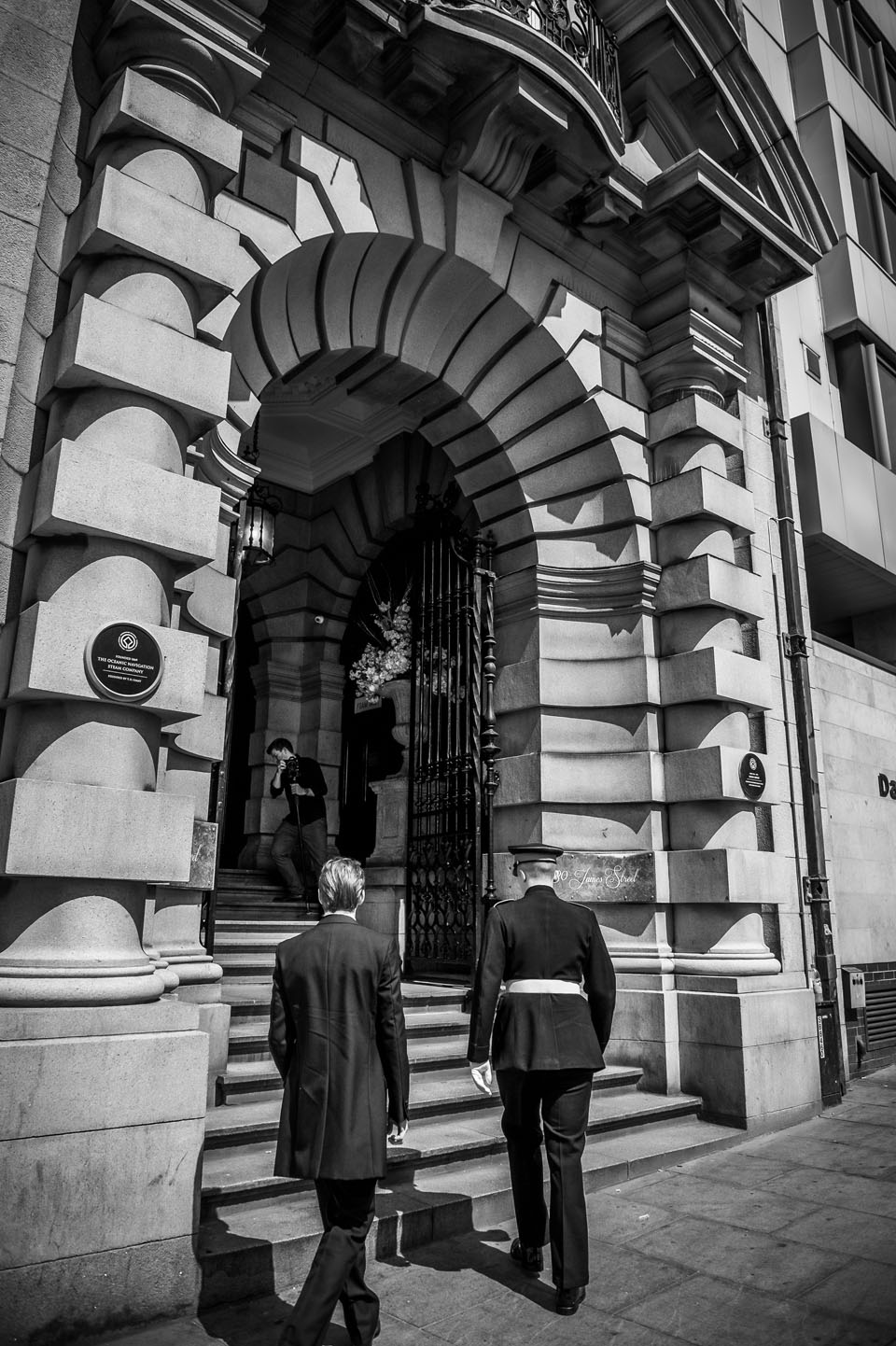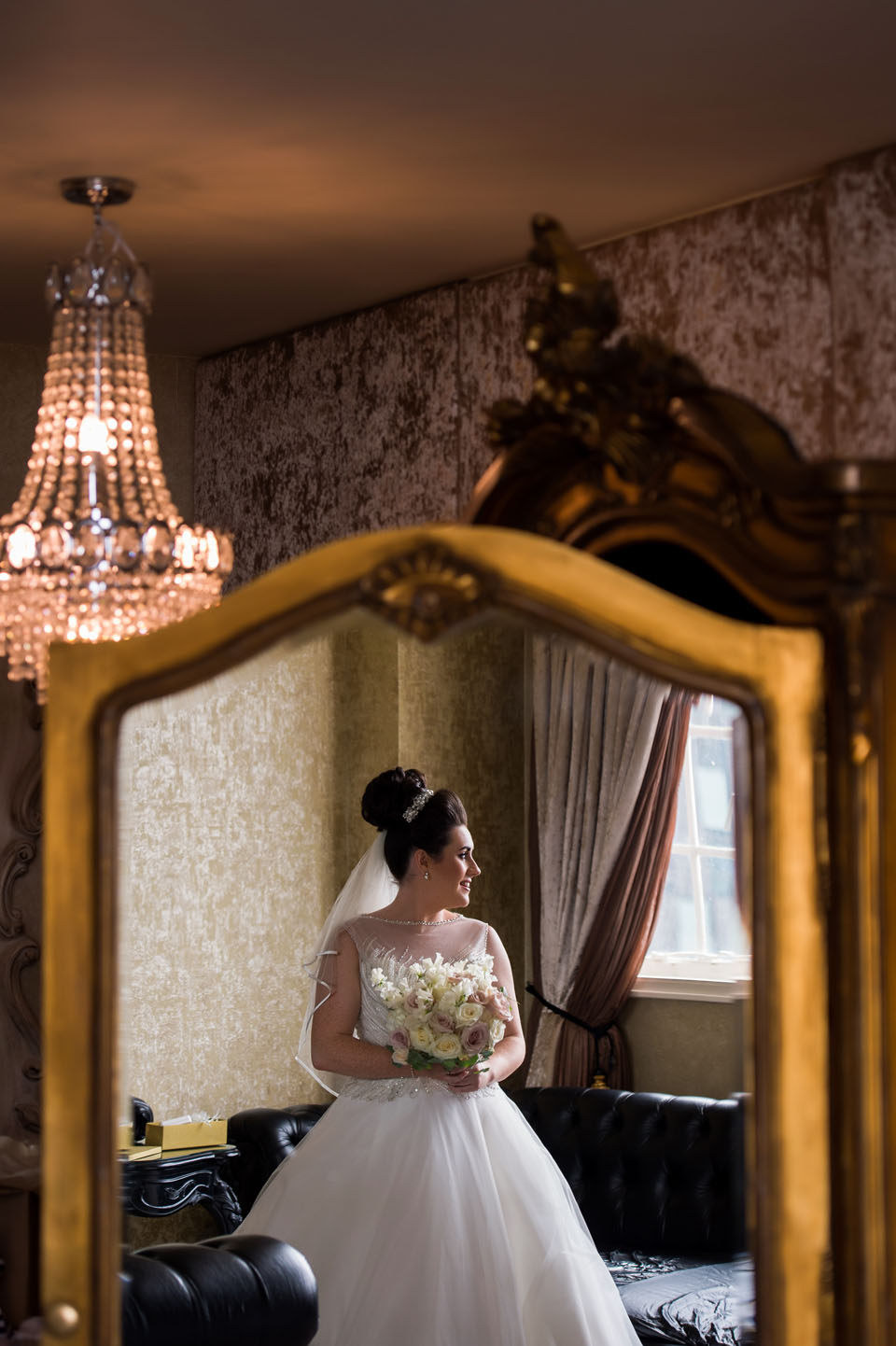 This is one of my favourite venues to photograph and I am thrilled to have captured Rebecca and Brad's big day at this iconic venue, especially since it's right on our doorstep.