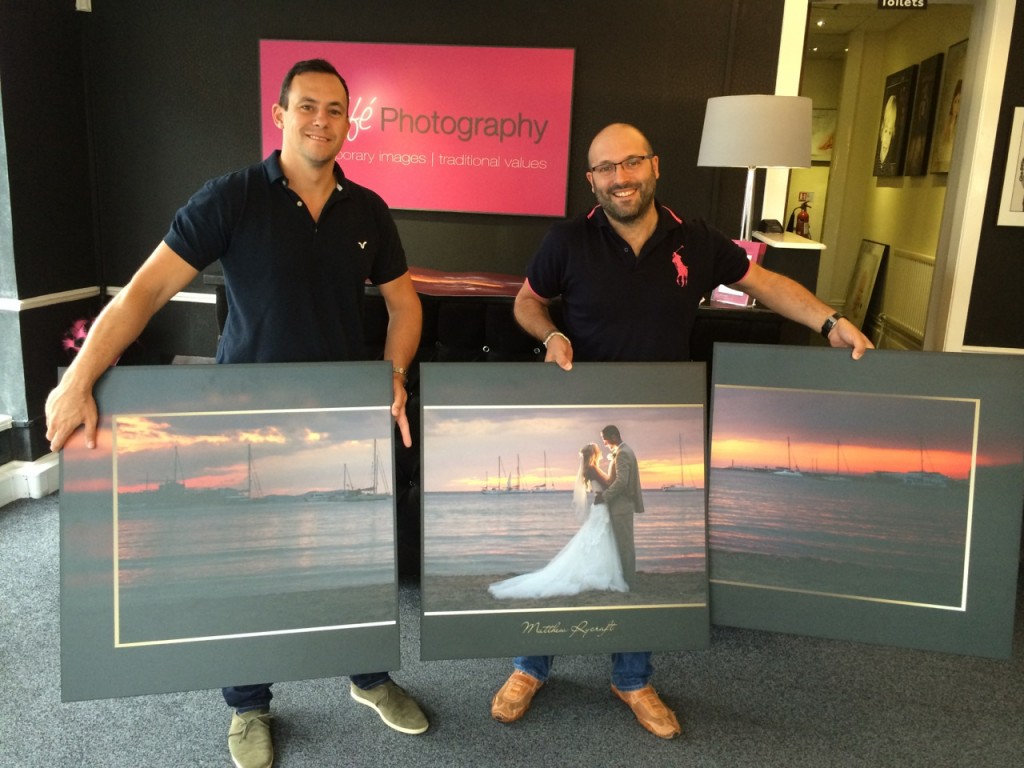 So I've been bursting to get this out of my system for ages but wanted to wait for the Southport Visitor Press Release first…
In a absolute UNIQUE collaboration between myself & leading Portrait Studio Yaffé Photography, we are happy to announce the launch of the Signature Range Wall Art created by Adam Yaffé.
My style remains the same but the opportunity to have Adam Yaffe use his years of experience to create a unique piece of wall art for each client is now available.
Yaffé Photography have been the leading brand for Studio Family Portraits for over numerous generations in the Merseyside area with an impeccable reputation, it's a fantastic compliment that Adam want's to work with myself.
Not offering wedding photography, Yaffé will be recommending myself, making this the perfect partnership. Adam said "we've been more than impressed with Matthew's work. So much so, that we decided to do more than recommend him, we're actually linking up".
For more information about these unique pieces of art using your wedding photographs please get in touch.
matt@matthewrycraft.co.uk
www.matthewrycraft.co.uk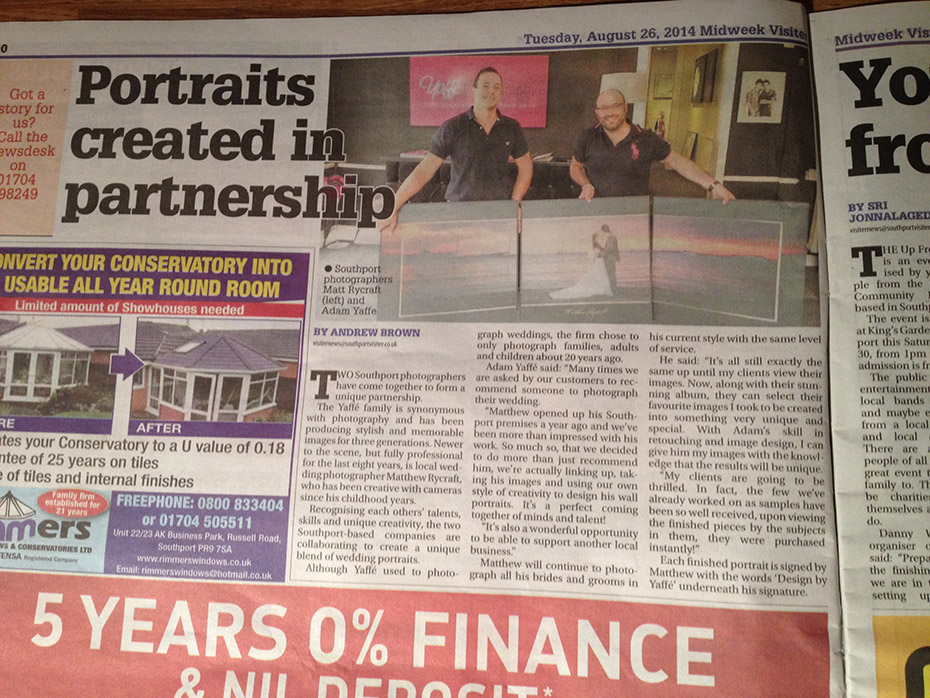 This is a copy of the press article and this is what was written in the Southport Visitor. It is a very unique thing for two photographers to join forces to create a unique product. By joining forces we are supporting each others brands.