When the Editor, Danielle, from Your Merseyside Wedding asked me to consider another image for the Front Cover of the January-Febuary 2015 Magazine I was ecstatic. It's always a nerve racking decision… Which bride & Groom do I put foreword, which image, there's so many to choose from.

It's hard enough choosing for the wedding album let alone for a Magazine Front Cover!

But seeing it on the shelf of a department store is on another level!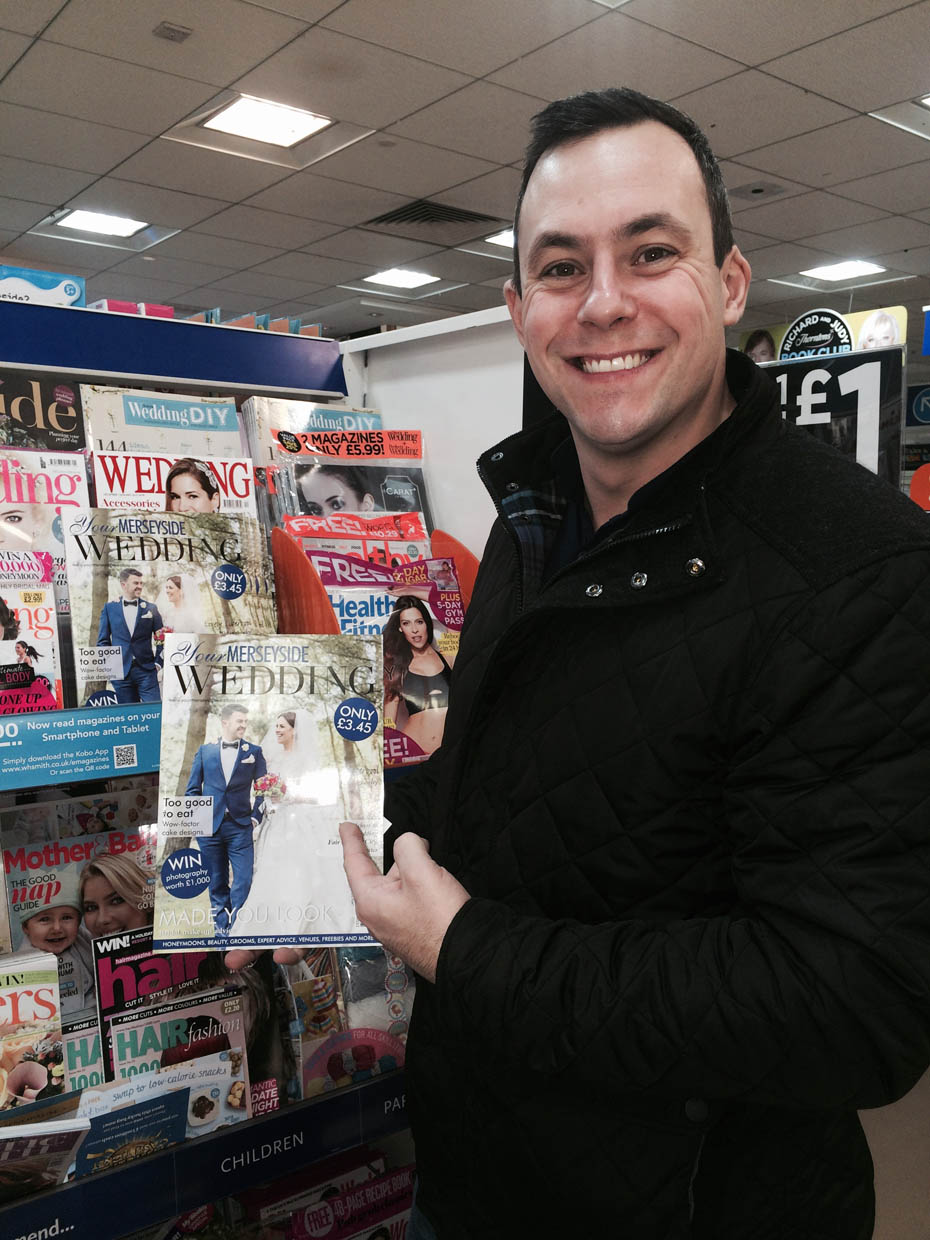 Luckily enough I've had the honour of having 2 previous Wedding Covers with them and a Groom Magazine front cover, so deciding for the was a little easier knowing the type of photo they like to use, but this only makes the decision a tad easier.

I wanted something different, stylish but classy. Something that would give a little inspiration to others but had an beautiful feeling of affection in it. I only use real weddings for front covers, I wouldn't use a personal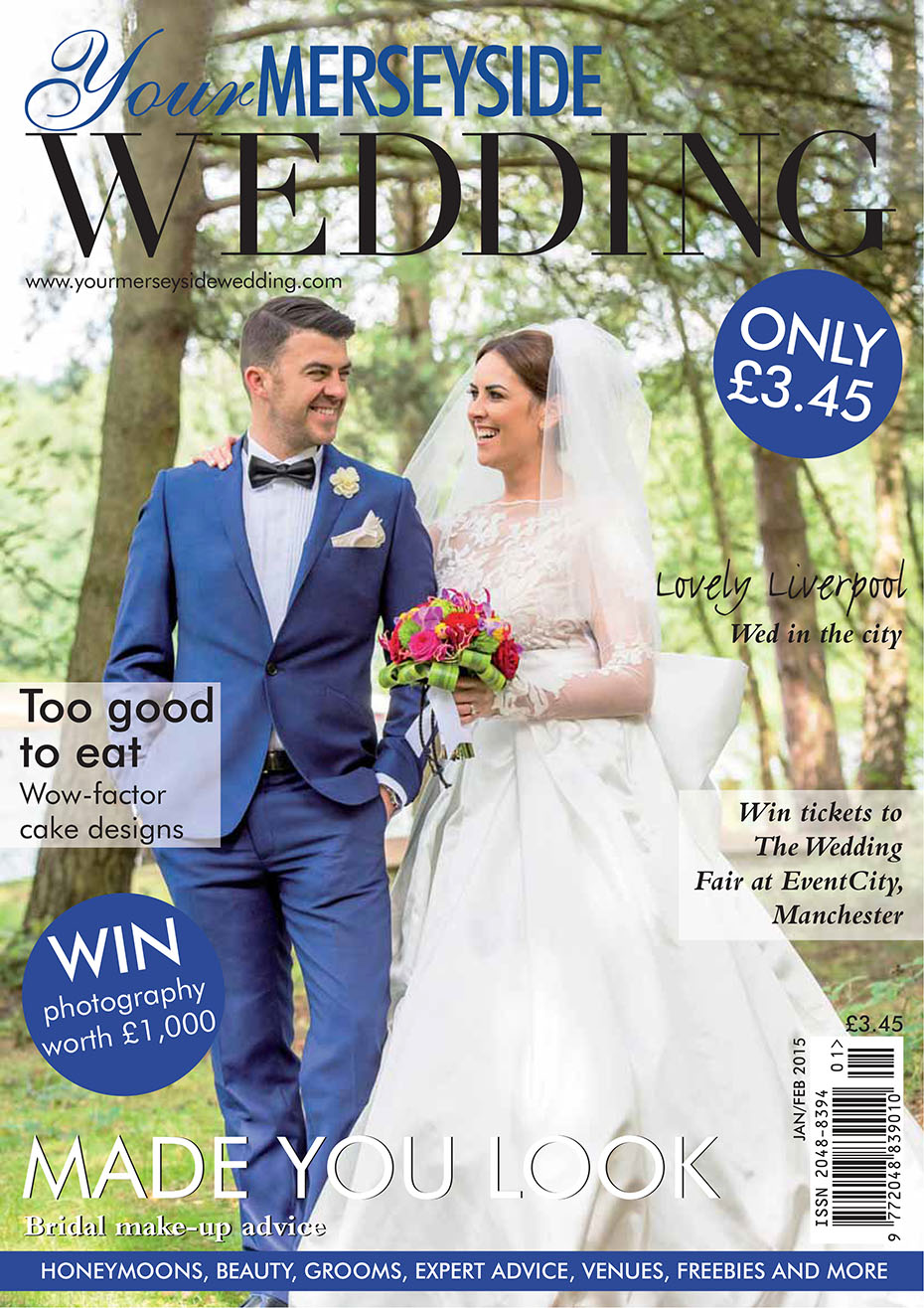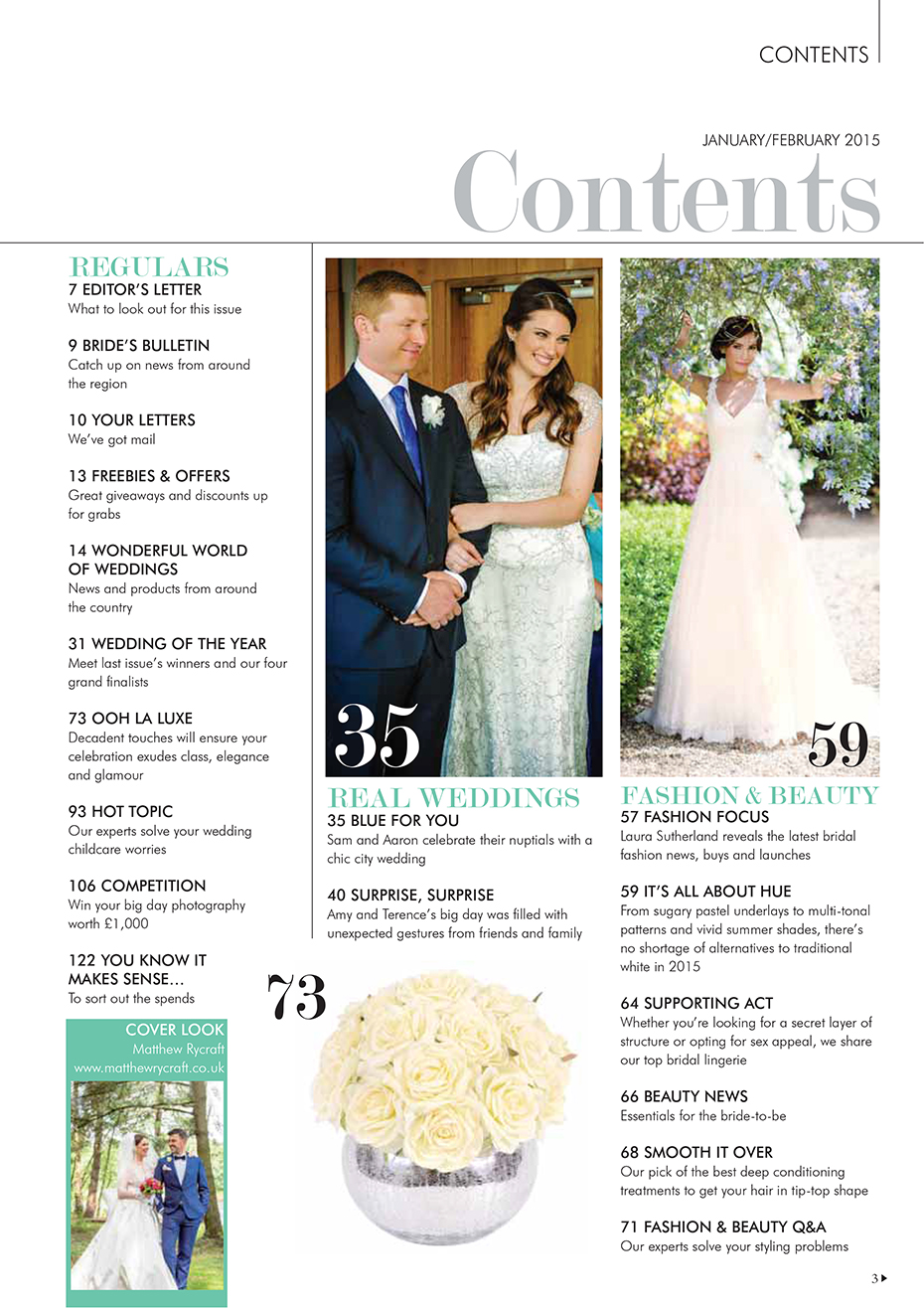 shoot wedding photograph, I feel the more realistic, natural and passionate shots come from real weddings! Plus isn't that why Brides buy the magazine? They want real weddings, real ideas, they want to know whats going on at real weddings. Well that's my opinion anyway.

Emily and Jo's wedding was a great contender, Jo with his lovely Blue Suit accompanied with a dicky bow, along with Emily's unique wedding dress designed especially for her. For this hotograph to be chosen over the record number of Liverpool Wedding Photographers in Merseyside, is the best start to 2015 I could have ever of had.

Over the next few week i'll be posting a full blog with Emily and Jo Wedding Photographs so watch this space. In the meantime if you would like to see more about previous press articles and front covers feel free to visit my Press Page