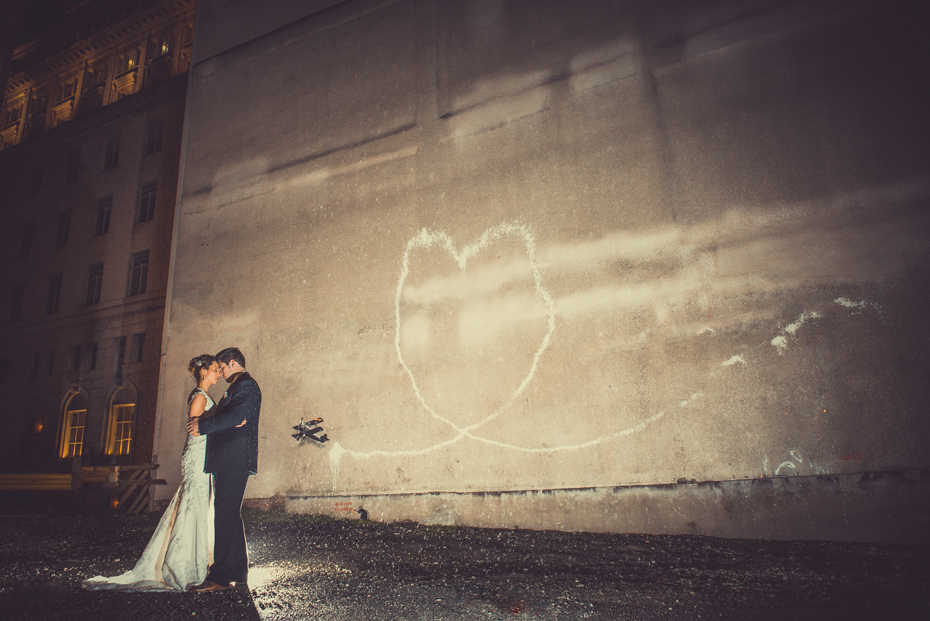 The Racquet Club on Chapel Street Liverpool is one of my favourite wedding venues in Liverpool, there just isn't anything I'd say I don't like about the venue, really there isn't.
With an amazing team; Rob, Sue and Helen, they just can't do enough for every bride that walks through their fabulous front doors! The food is fantastic, with architecture inside and out is nothing like any other wedding venue in Liverpool I have been to, the nostalgic vintage decor really sets it apart from the rest.
Being situated right in the heart of Liverpool means you have the ability to travel to some of Liverpool's finest architectural wonders for wedding photographs, right on your doorstep, even Banksy Graffiti, as you will see below.
These are just some of the reasons The new Mrs and Mrs Jess & Louis McCarthy-Scarsbrook picked the Racquet Club for their gorgeous wedding. The dark night came very quickly being a December wedding, but we'd planned for this and discussed the approach for wedding photographs, which were taken mostly at night, some even in the rain!! I just love evening winter wedding photographs!
I truly couldn't have asked for a more relaxed and generous couple with their time and effort, to help make these wedding photographs some that I will treasure and remember forever. In fact when we all met a few months earlier for their pre wedding shoot family photographs in Southport, these too are some of my favourite family photograph from 2013.
I've chosen some of my favourite shots from their amazing story which allows you to appreciate the venue, location and what can be achieved with planning and the right photographer shooting at night.


Click for more information on the Racquet Club & if you wish to discuss your wedding day please call Matthew Rycraft Photography on 01704 741111.