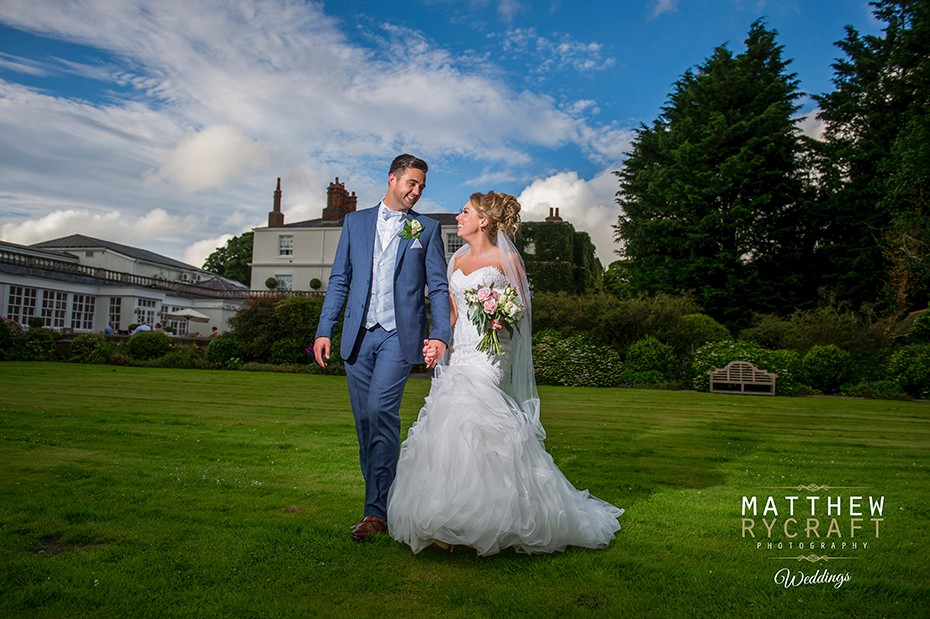 Their Wedding Morning
In the morning Terry said he felt nervous but excited and looking forward to seeing everybody, especially watching Rachael walk down the aisle. Rachael was excited too, nervous and teary even the day before, but on the mooring, she couldn't wait to get ready and see Terry.


Helping them get ready for their big day, Terry had his best man, ushers and paige boys around him, including both Dads. Both mums spent the morning with Rachael helping get the flower girls ready along with bridesmaids.
As Terry put his jacket on, he heard a jingle in his pocket…. Rachael had put 2 lockets as a surprise, with a picture of Terry's friend Gary and Uncle Paul, who were sadly no longer with us. There were a few tears. In return Terry sent Rachael a gift too… Rachael said, "In the morning whilst getting ready, my mum handed me a gift from Terry.  It had three tags and a box, the first tag had a receipt from our first date, the second had the receipt from our second date, with a heart felt note the third, I was in tears."
 

Their most memorable part of the day

I asked them both what stood out most about their day, "We both agree that it was when I walked down the aisle with my dad and saw Terry waiting for me, (he cried), best moment our lives so far. Our nephew also fell in the water feature in the evening, which we can't stop laughing about! " "Also our first dance, because Terry has only ever danced with me twice in the whole 6 years we have been together! Our last dance was fantastic to as all our guests circled us."  It was a picture perfect moment.
 

How they felt about my service as their Wedding Photographer

"Matt you are amazing, from the first time we met you at Michele and Ian's wedding to our engagement shoot to the actual day you couldn't have done anymore for us.  You made us both feel so at ease when doing all your creative shots as we are not naturals in front of the camera. You'r the best!"

Why they chose Rowton Hall as their Wedding Venue

Terry, "We highly recommend Rowton Hall, there was nothing to big or small for them from the moment we booked, to the day after the wedding. Robyn (our wedding planner) was very helpful in replying to all of my emails and there where a lot of them. The hotel has such a personal touch as the owner was always around making sure we were all ok. Keith the master of ceremonies was fantastic on the day and made sure very thing was ok at every stage. The food was unbelievable and all the staff were so lovely! "

I also had the pleasure in shooting Rachael and Terry's engagement photo session, last year. Such a beautiful couple and I enjoyed being their wedding photographer at Rowton Hall.  For more information about what we do, or to get in touch, please email us, enquiries@matthewrycraft.co.uk