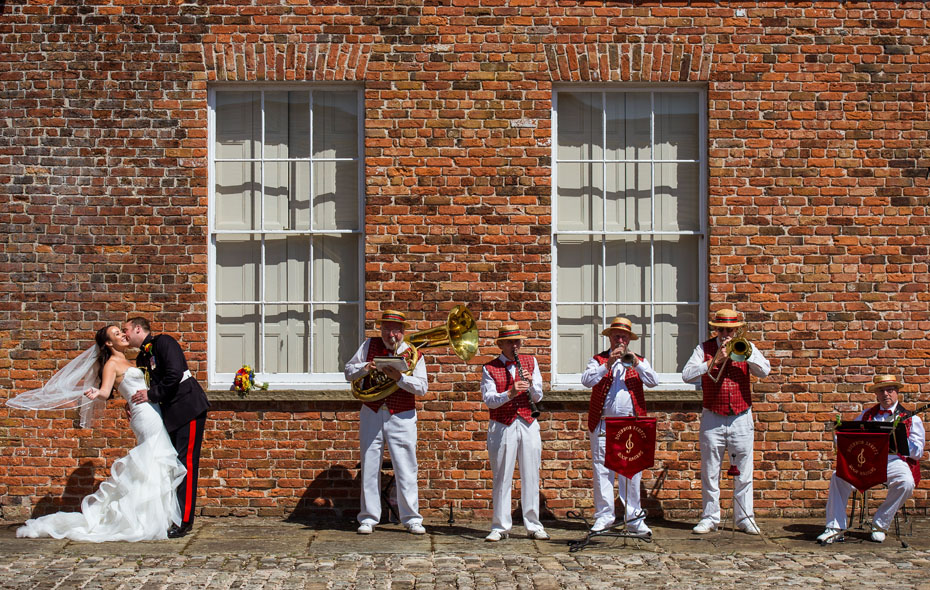 Southport Wedding Meols Hall – Nicky & David
Nicola & David, set their wedding date and chose Meols Hall, Southport to say their vows. The historic country manor house dates back to the 12th Century and is set in 100 acres of private parkland in the quaint little village of Churchtown. Meols Hall is one of the oldest buildings on the Merseyside Coast.
Nicola's morning getting ready was lovely. With her Mum, Brother and her 2 lovely bridesmaids by her side. She was really calm and very chilled, although Nicola said she felt nervous as the morning went on and had a funny feeling (that'll be the butterflies). 3 years in planning their wedding and it was suddenly here. David had the help from his Mum and Dad and his 2 best men by his side, trying to keep the nerves at bay.
Nicola's gorgeous veil and Pronovias wedding dress, were from Brides of Liverpool. The beautiful bridesmaids dresses where from Monsoon. Having Sharon Murray from TaDa Hair and Makeup was a treat as Sharon is a former Riverdancer and had just got back from doing hair and makeup on the One Direction Tour. David was suited and booted in his full HM Armed Forces attire and looked amazing, with his best men's suits from Greenwoods Online, they all looked the part, ready to rock and roll.
Their wedding day was put together beautifully and with the help of Paul and Linda from Norwegian Wood Florists, who also do floristry for TV shows and films, they did a fantastic job. Carla at Add a Little Sparkle dressed the Tithe Barn at Meols Hall and catered to every detail that Nicola wanted. Their stunning wedding cake was made by Amanda from HoneyBugs in Walton Vale, which tasted delicious and had a different layer inside, which was different. Nicola said she wanted it to symbolise a good mix of their personalities.
During the day celebrations Nicola and David had the most fantastic Band playing, Bourbon Street Jazz Band. With a little help, we created on of my favourite wedding photographs of the day. With a little help from their friend, Joey Davies, who plays the Bagpipes for HRH Queen Elizabeth. He travelled up from Buckingham Palace that morning to perform at their wedding. Such a special moment for them both and a once in a lifetime experience to have the Queens chosen piper on their wedding day.
I asked which were their most memorable moments of their ceremony and Nicola said "WOW I don't think that I can pick one thing in particular, but actually walking down the aisle towards David was so special and then seeing his face, I will never forget the look in his eyes, when we took our vows it was so special." Nicola's mum did a lovely reading and held her nerves together, whilst her brother walked her down the aisle, he'd held it together and the proud brother he is.
Nicky and David's wedding catering, was provided by Carringtons Caterers and their evening food was by BBQ4U. During the evening, their DJ Barry Collins, turned on the groovy tunes and had everyone up dancing the night away. Nicola said "Once all of the evening guests arrived and we did our first dance it was just amazing, it was so romantic, then we could let our hair down and party."
They chose their wedding venue for the location and it felt wonderful driving up the grounds to get there. It was a special moment that she will never forget as a Bride. The serve of Meols Hall was impeccable. Nicola and David said they would most definitely recommend Meols Hall to anyone. Their attention to detail is second to none, nothing was too much trouble. "The best thing about the venue from our perspective is that everything is contained and was fully exclusive to our day."
I really enjoyed being their wedding photographer at the fabulous Meols Hall. Nicola & David mentioned how they felt about my service and said "Service by Matthew was amazing, his attention to detail is second to none. I can only give compliments and cannot thank him enough."