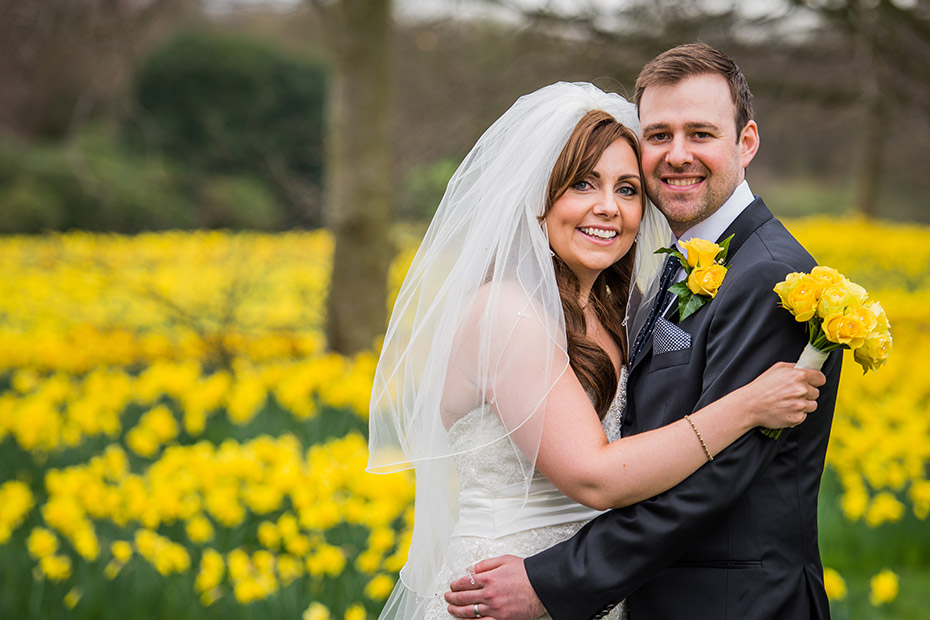 It's an important decision to make, deciding on the time of year to have your wedding. Out of the 4 seasons, Spring is the most popular. New flowers in bloom, fresh Spring weather, colourful array of shades to choose from. Why wouldn't you have your wedding in the 'Joys of Spring'. If you are unsure, then here's a few ideas I have collected over the years as a Liverpool wedding photographer.


If you would like to hold your wedding outside, how about a Garden Party. You can decorate with your favorite Spring flowers, hanging lanterns to turn your wedding into an enchanted garden ceremony. You can even include Easter Baskets, something that the younger guests will enjoy and remember.


If you're unsure on which colours to choose with your theme. Pastel colors, (powder blue, emerald green, blossom pink, and yellow) are a few favourites that are always subtle but very effective. Vibrant yellow bouquets stand out against pale blush bridesmaid dresses, with added butterflies. Even let your bridesmaids chose their own pastel dress, this is a great way of making them involved on your spring wedding theme.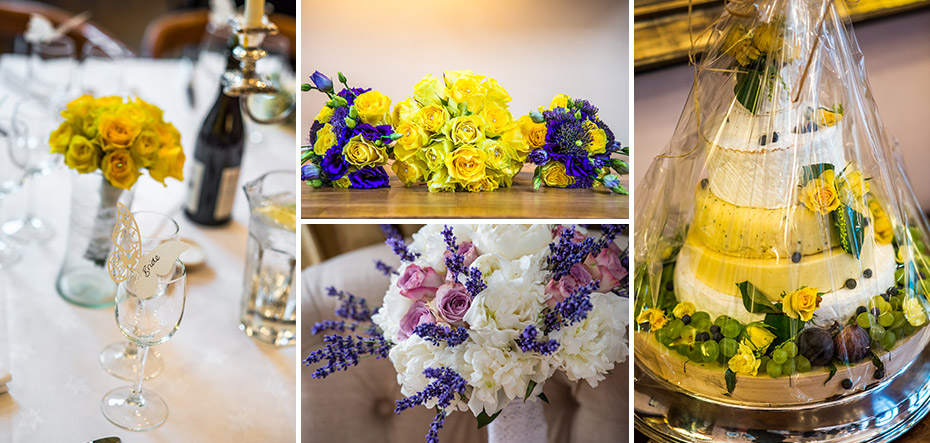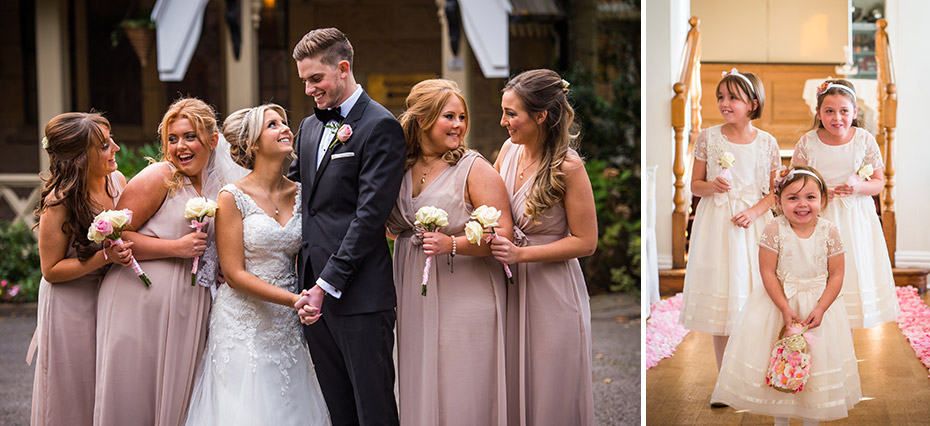 Groomsmen can be in light coloured suits or have their waistcoats and buttonholes match the bridesmaids. For Flower Girls, dress them in white with pink/yellow trims on hems or belts with yellow flower petals. Using Easter baskets for them to scatter down the aisle.


If you're creative and would like a keepsake of your wedding flowers, try pastel coloured paper flower bouquet with pearls and butterflies, cherry blossoms and ribbons. Always a good idea to have something homemade and unique, really personalises your wedding.


On a lovely sunny day, outdoor springtime ceremonies can be shaded with garden umbrellas. Or you can opt for an open aired tent with lights, as 'April showers bring May flowers'. You can even have something different to have your outside wedding photographs, like a decorative flowered arch. A great focal point and it sets the scene for exchanging your wedding vows.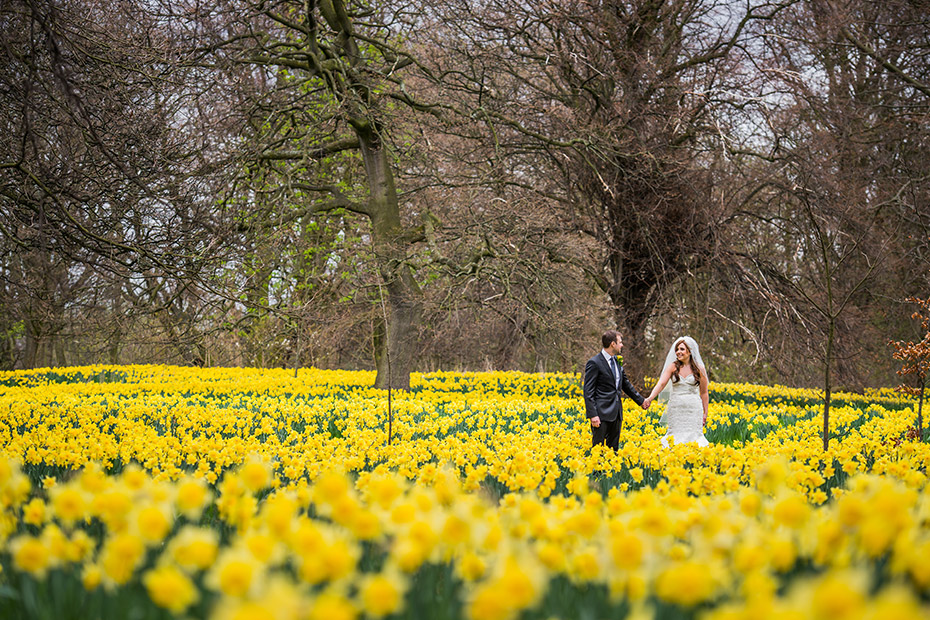 The Favors, Table names, the Centerpieces, all of which can be so easy if you think about it. For the Favors – you can opt for seasonal fruit basket or chocolate eggs. Centrepieces can be Easter inspired with twine baskets or vintage flower jugs dressed with your chosen flowers and colours. Table names are always difficult if you want to make an impression. Think about Spring Flowers – Honeysuckle, Sunflower, Tulips, Daffodil…. Even add the family names to the table, making them rhyme.


If you want something for the evening guests, who may not see all the days details you spent so hard arranging, then how about a treats table. You can dress it with Lovebirds in bird cages, garland covered treats or a dessert table with oversized balloons, which are always fun props. Even some popular ideas like, Ice cream cupcake treats or seasonal cocktails – Pink lemonade, Iced Tea or one of my favourites… Pimms.


Take advantage of the weather and surrounding gardens with flowers in bloom. They make stunning and fun photos which add lots of colour to contrast. Instead of confetti, which is an old tradition, get your guests to throw flower petals instead… having baskets ready for guests to indulge in this favourite pastime, plus some venues don't allow paper confetti.


If you still want that something different to set the day off perfectly and to arrive in style, try open-top transportation like a bus, vintage car, horse and carriage, scooterbike, motorbike, convertible. Or even one of my favourites a Volkeswagon Camper….the choices are endless.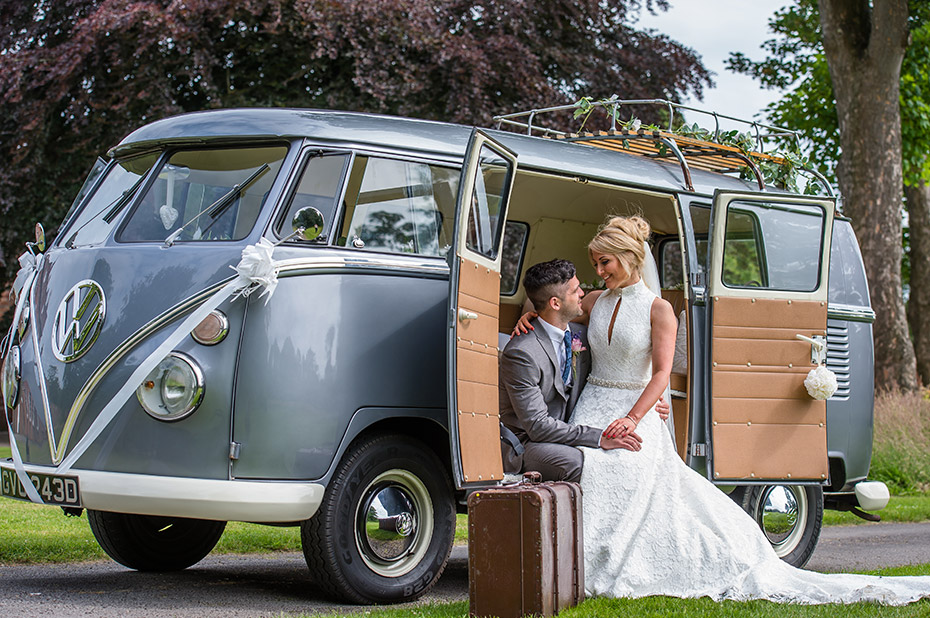 Most of all when choosing your theme is to have fun and don't be afraid to experiment. Choose something that suits you and not to always opt for the 'traditional' wedding themes.
=