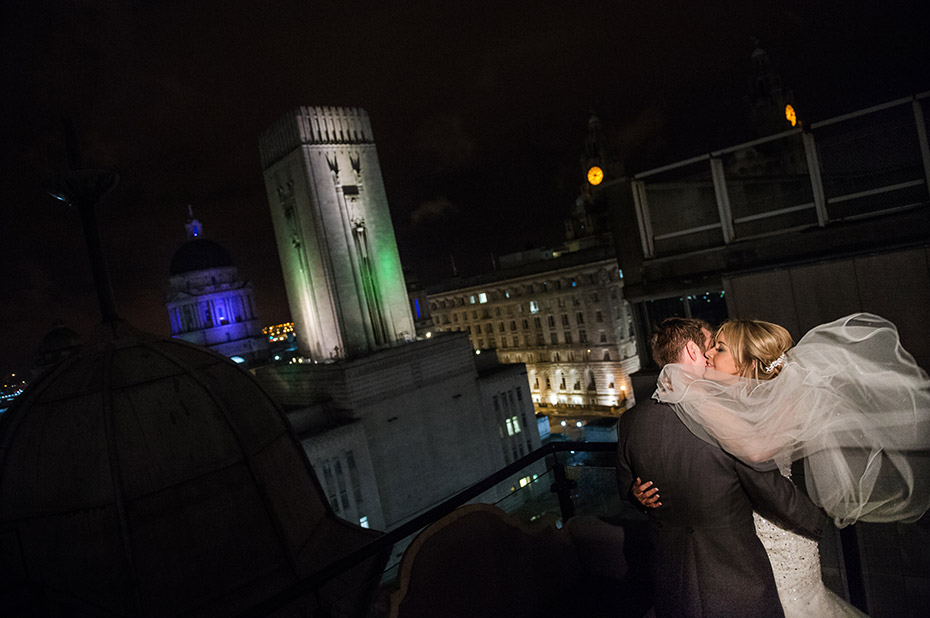 In November 2014 Marc & Cheryl were married at St Georges Hall followed by 30 James Street, in Liverpool for their reception. One of the most talked about hotels in Liverpool and home to the RMS Titanic and White Star Line headquarters. The grade II listed building has become part of Liverpool's maritime history. Now a resorted Titanic Themed Hotel which caters for weddings with stunning views of the city, from their rooftop Bar and Restaurant, Carpathia.


The morning of their wedding, both Marc and Cheryl were extremely excited and awake very early. Cheryl had everything she needed in her suite and enjoyed a busy, but lovely morning with her sisters and nieces. It was only when they started getting ready that the nerves kicked in. Marc managed to get dressed himself, with a little help from his best man of course. While Cheryl, her mum and 3 sisters had their hair and make-up done by Lisa from Lois Jane in Huyton.


Her bridesmaid dresses were bought as a gift from Cheryl's mum which was a lovely sentiment. Marc's shoes had a very unique touch to them. They were from Oliver Sweeney, tattooed with the date of their wedding on, whilst Cheryl's gorgeous shoes were from Benjamin Adams. Cheryl's family knew how fussy she was and made sure the venue and table decorations were dressed to how she would want them. She went for a hint of purple in the grand room of 30 James Street, but as that room is so fabulous, it kind of decorates itself. It seems each side of the family had a personal touch to the wedding day. As Marc's mum made their lovely wedding cake.


Their Toastmaster Mike, from Merseyside Toastmasters was amazing and got everyone to where they should be, which helped me also. Although it was hard to pick…they said to me that their most memorable part of their day was their ceremony in the concert room at St Georges Hall. Whilst everyone was seated for the ceremony, a pianist was playing the most romantic pieces. This echoed beautiful around the grand room.


Marc & Cheryl's was a fabulous wedding and I loved shooting my first wedding at the Titanic Hotel, 30 James Street Liverpool …… Here's what the bride and groom had to day: 'Matthew was very professional from our first chat all the way through and exceeded our expectations. Many of our guests have commented on how amazing the pictures are. Thank you'.

As a little treat I've featured Marc and Cheryls Wedding Album.