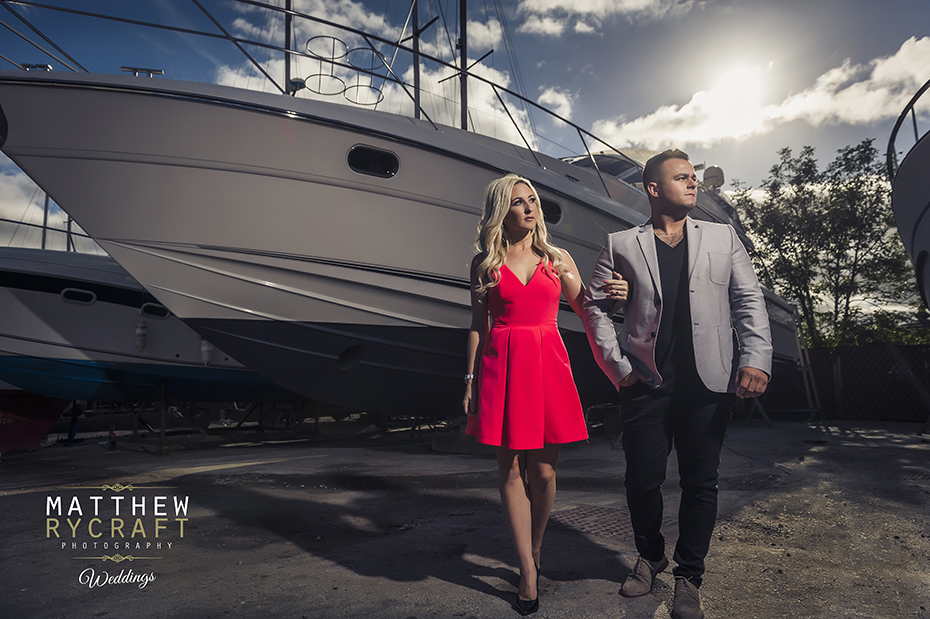 Styled Portrait Shoot with a Nautical Twist

Danielle and Craig nailed it the other week in their styled portrait shoot, even after getting thrown out of the Albert Dock…. Who would have thought the Albert Dock get so twitchy about a little personal shoot.. Pleasant enough as they were, it's not quite as bad as it sounds. We were at the end of the shoot anyway! Maybe it had something to do with trying to get access to the wharf, but it's all just a bit of fun, and for me part of the story of the day and experience, we had a right laugh about it.

The Titanic Hotel was the first stop, then I knew I wanted to shoot something with sails or boats in the background. Luckily enough, we were allowed access to Liverpool boatyard, at South Ferry Quay to produce some cool boat shots. Them off to the Liverpool Eye and over to the Albert Dock. The day was actually finished off at the champagne lounge in front of the Liver the building!! But not shooting, just cocktails and beers!

I knew I wanted Danielle to wear a red dress, and run with a styled photoshoot. The suited and booted approach. They were both new to this, tbh like most of my clients, so after toying with a few ideas on what to wear, I literally ended up sending screenshots of the type of clothes and style I wanted to the extent of colours. Then they went shopping, but in fairness I didn't hear any complaints from Danielle, oh I wonder why lol.

Here's a lovely collection of my favourites from their styled photoshoot in Liverpool. If you're interested in getting in touch for you're very own, portrait shoot, just send us a quick email.



Invalid Displayed Gallery