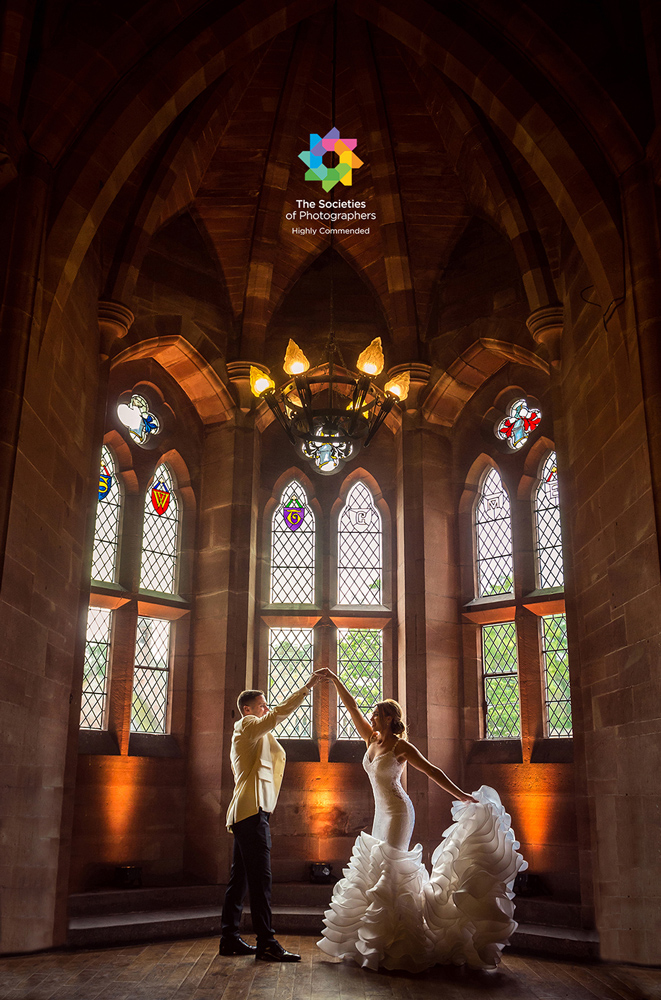 Very proud to announce that only out of a small handful of entrance one of my wedding photographs was selected for the Highly Commended awards at the Online SWPP monthly image competition.
A highly coveted competition where hundreds of SWPP members submit their best photographs ever month into various categories.
I was lucky enough to photograph the wedding of Ashleigh and Jay last year, where one shot stood out as a perfect wedding award entry.
I held onto the image for the right time to enter. I decided to enter the wedding photograph taken at Peckforton Castle last month and it was picked from hundred for the Highly Commended award.
What makes this award process so important is that they are judged by many professional photographers, with years of experience, all from the UK. So the photographs have to be of the highest standard to achieve any award.
Below is a small collection from their Cheshire wedding day, click on the link to see their full wedding.
Also a thank you to the SWPP Photographic society, for selecting this image from the Wedding Day category.