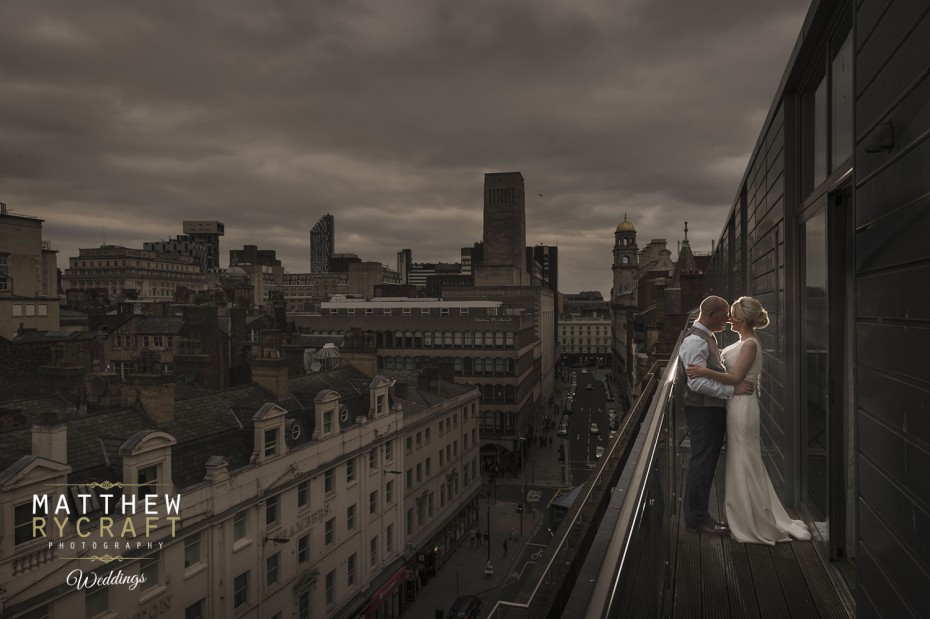 In the heart of Liverpool and home to the Beatles Themed Hotel, Hard Days Night Hotel is where my lovely couple Catherine and Peter, said their vows and held their wedding day celebrations.
During the morning and getting ready, Catherine felt great, excited and really relaxed during breakfast, sitting on the floor with her girls. That was until she saw Lesley, the hotels wedding coordinator, then the nerves set in.
As she walked down the stairs with her son, ready to give her away, the beams of smiles on their faces says it all. Not a prouder moment or dry eye in the room and I'm honoured to of captured these moments for them both.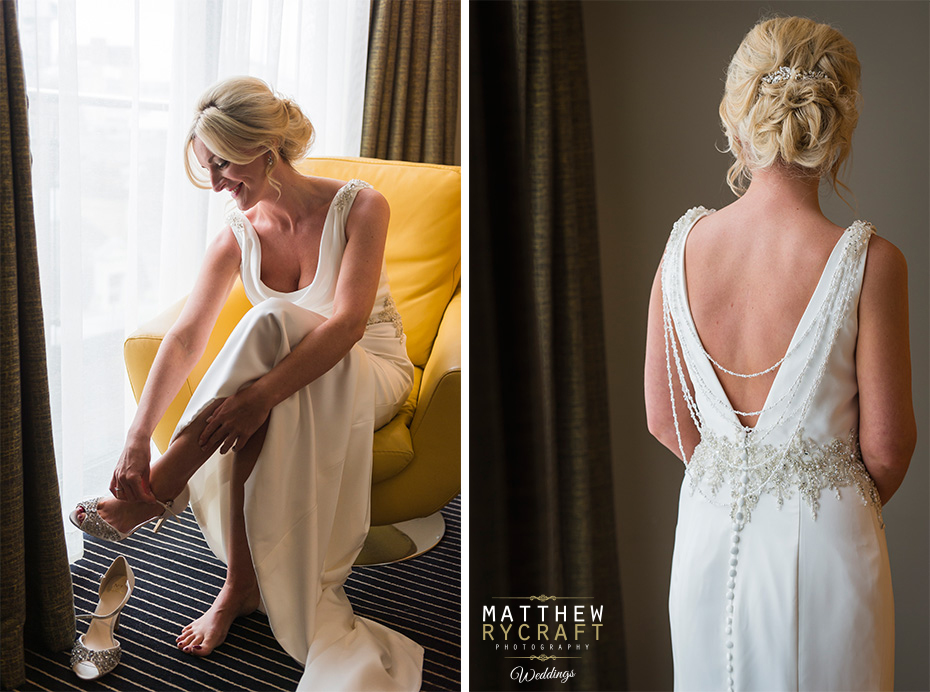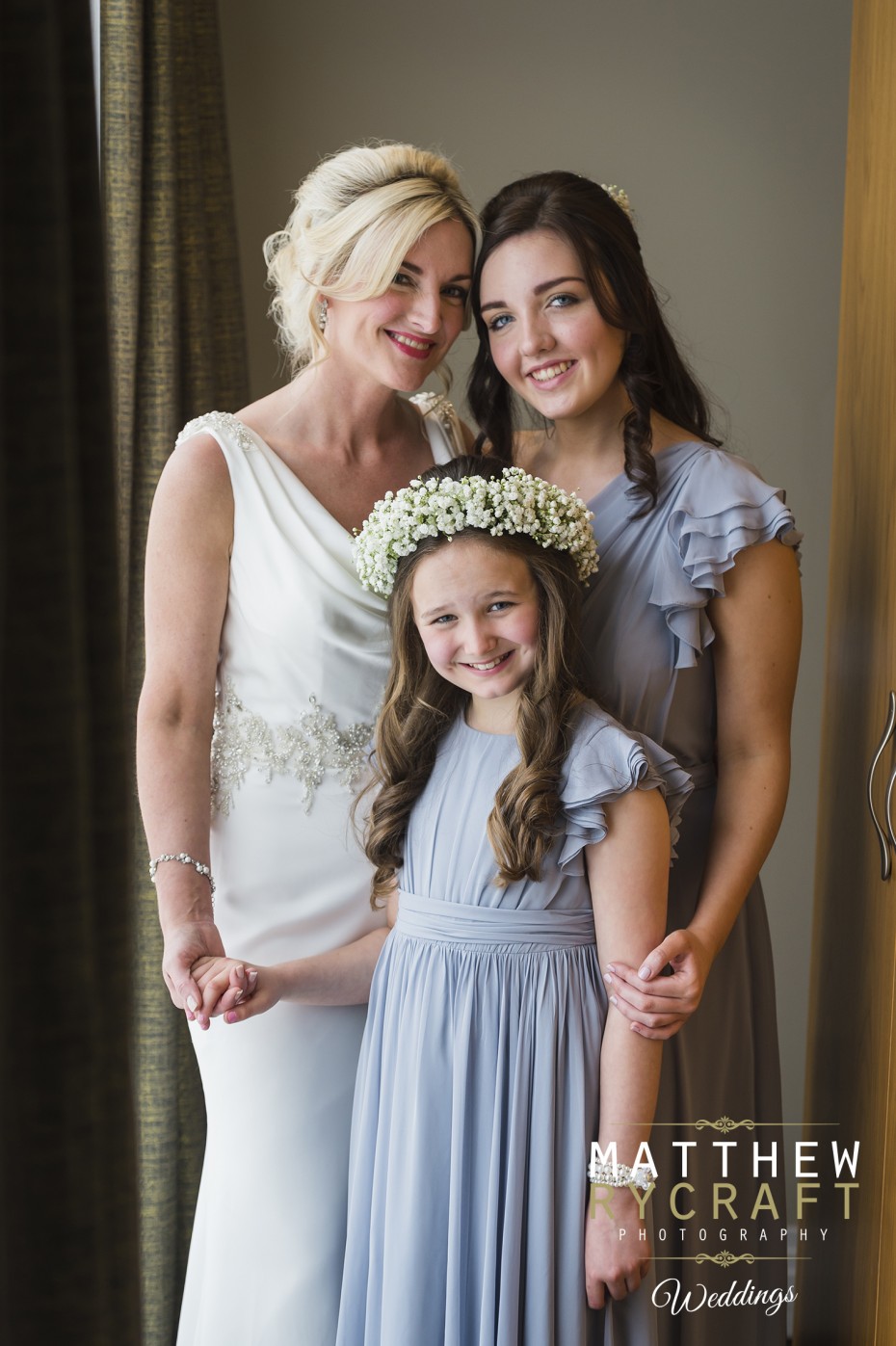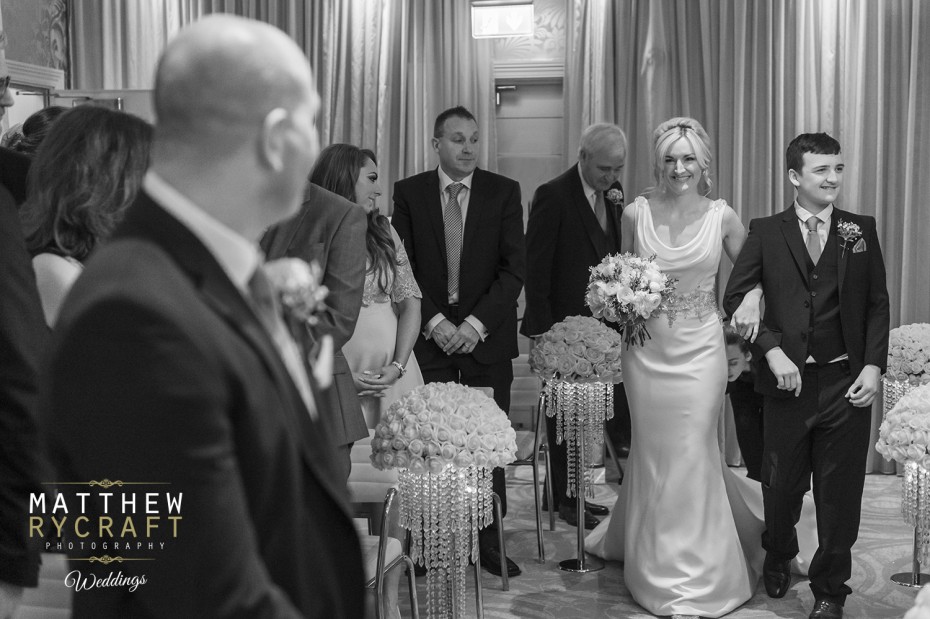 A Special mention from Catherine..
"My son Sam has severe autism and it was really important to us that he was included in the day and the wedding party, we didn't even know if he would wear the suit but after lots of pre planning and support from some of his favourite people to get him ready, he walked me down the aisle and gave me away with a beaming smile on his face! I hadn't told anyone he was going to, just in case, so I think the surprise had everyone weeping!"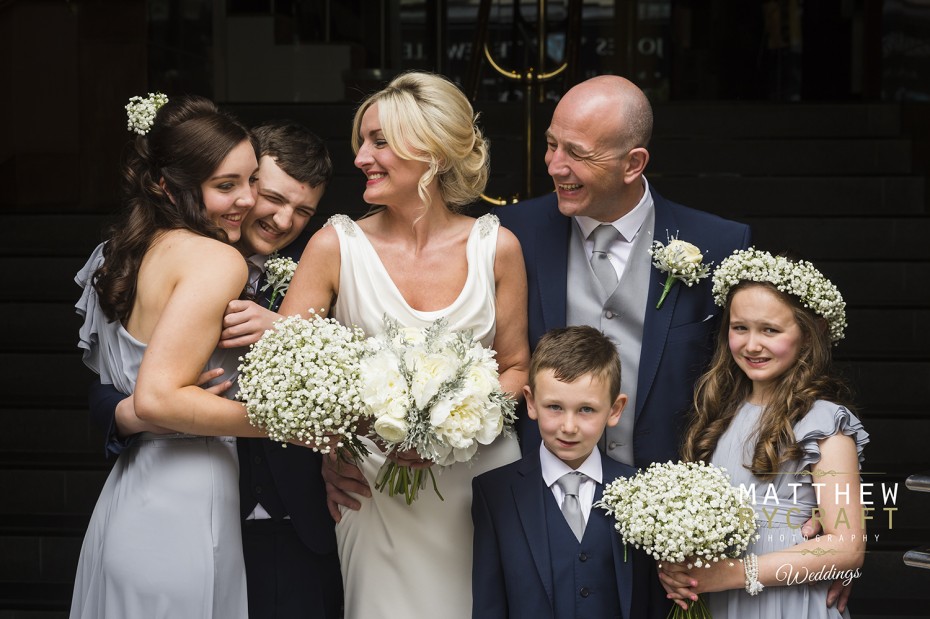 In their own words, here's what Catherine and Peter thought of my photography and service…
"Seriously could not find any fault, perfect from start to finish!!! I thought at first that maybe the venue was too small for the equipment and both photographer and videographer but we honestly didn't even notice they were there for the most part of the day….in a good way of course!!"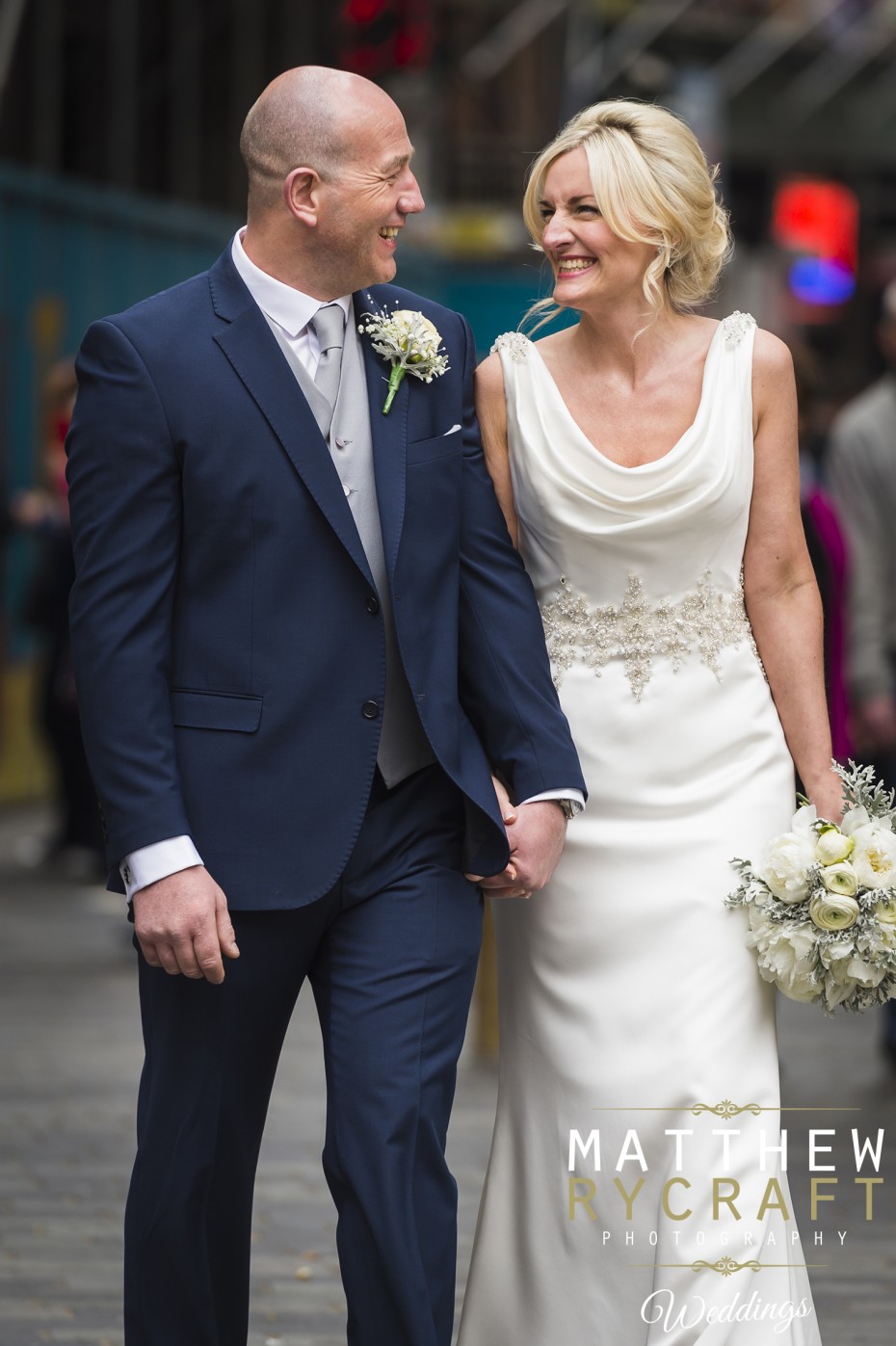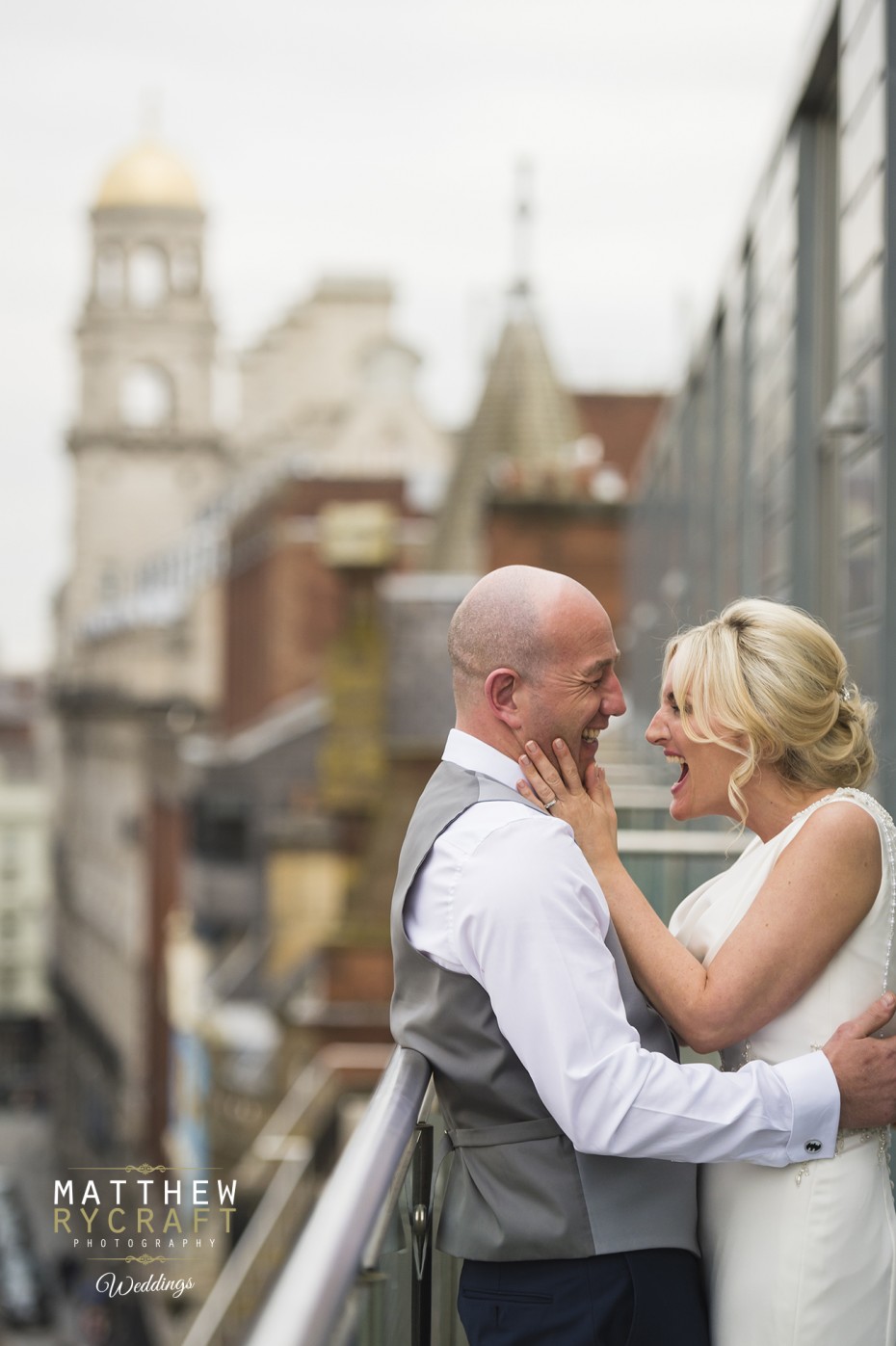 I asked Catherine and Peter, Would you recommend Hard Days Night hotel for a Wedding Venue, and Why… 
"The Hard Days Night was fantastic! We knew from the minute we walked in that it was the venue for us and from then on we received such fantastic service and support. Lauren Sargent our co-ordinator was amazing, although I was a pretty chilled out bride if there was anything I wanted she was always at the end of the phone and did everything I asked, there wasn't one second that I thought that things may not be organized or going to plan.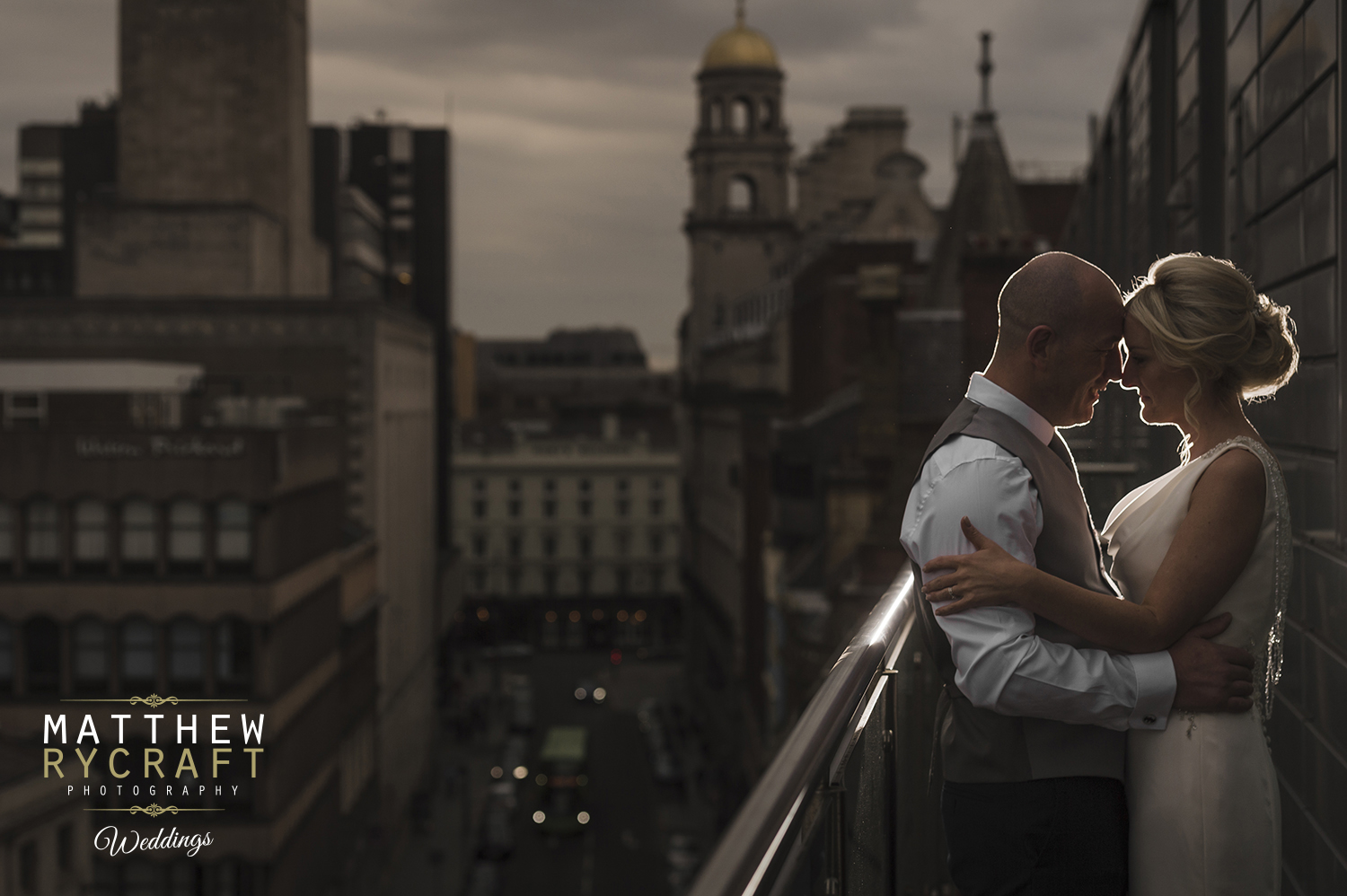 On arrival the night before we were greeted by Lesley who, along with Rachel would be our co-ordinators on the day. Again, there was nothing too much trouble for Lesley and Rachel, they would literally bend over backwards for us, at one point I joked saying to peter, I feel like I could have asked Lesley to put a dress on and be a stand in bridesmaid and she would have done it! Lesley was particularly helpful when my son Sam was struggling with the amount of people, she found him quiet space and ensured his supporters had their meals and that he got whatever he wanted so that I didn't have to worry.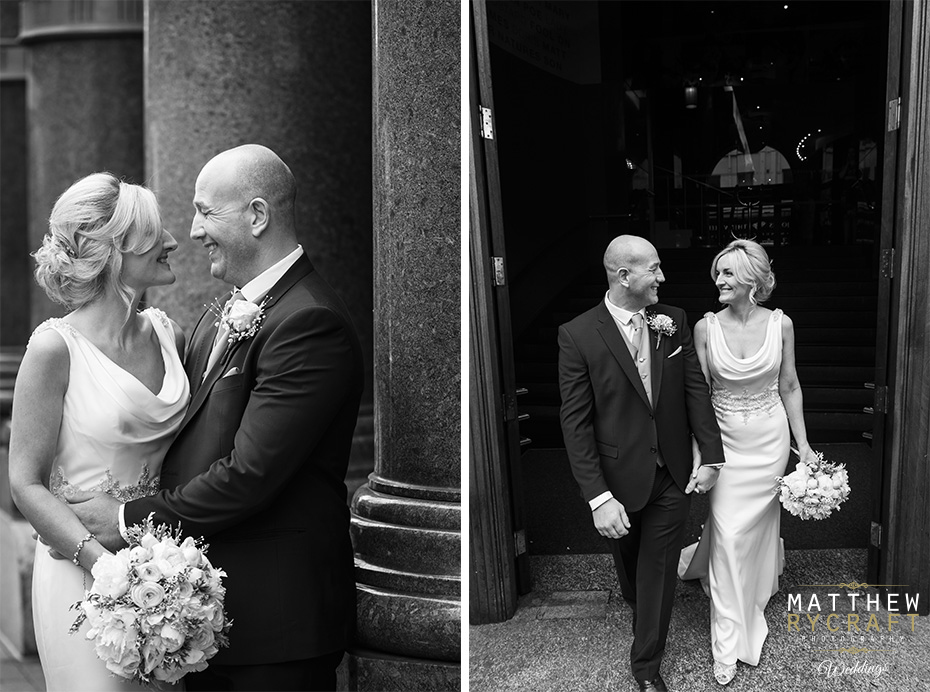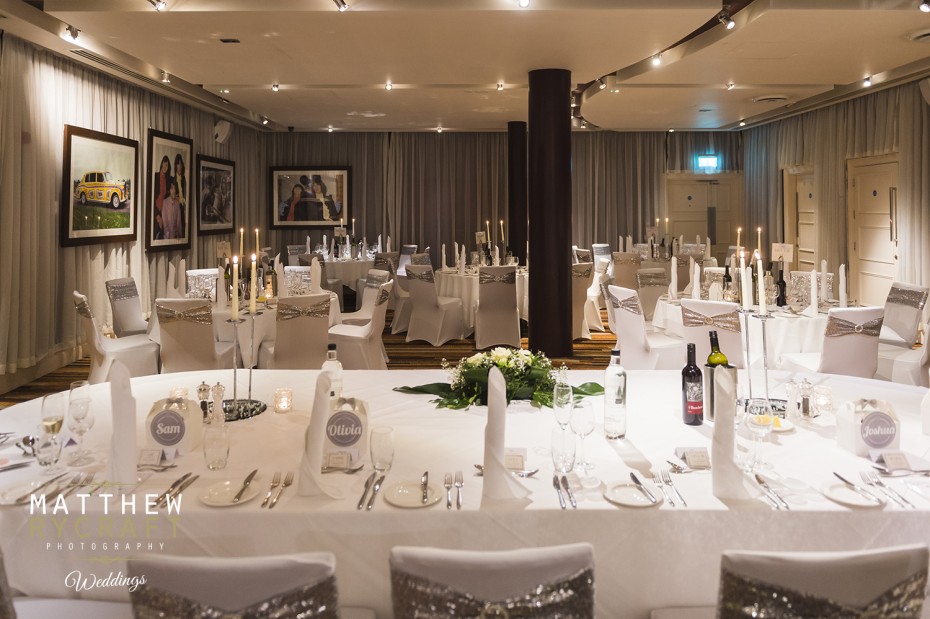 The venue is luxurious but with quite a funky atmosphere, hari's bar which we also had exclusive access to went down really well with everyone! The arrival drinks and food were superb everyone was happy, no complaints at all, all compliments. The bacon butties and chip cones also went down well at 11pm! The day went without a single hiccup, so yes I would definitely recommend!
We had such a fantastic chilled out wedding, it was perfect in every way and we were so happy to spend it with Matthew and his gang!"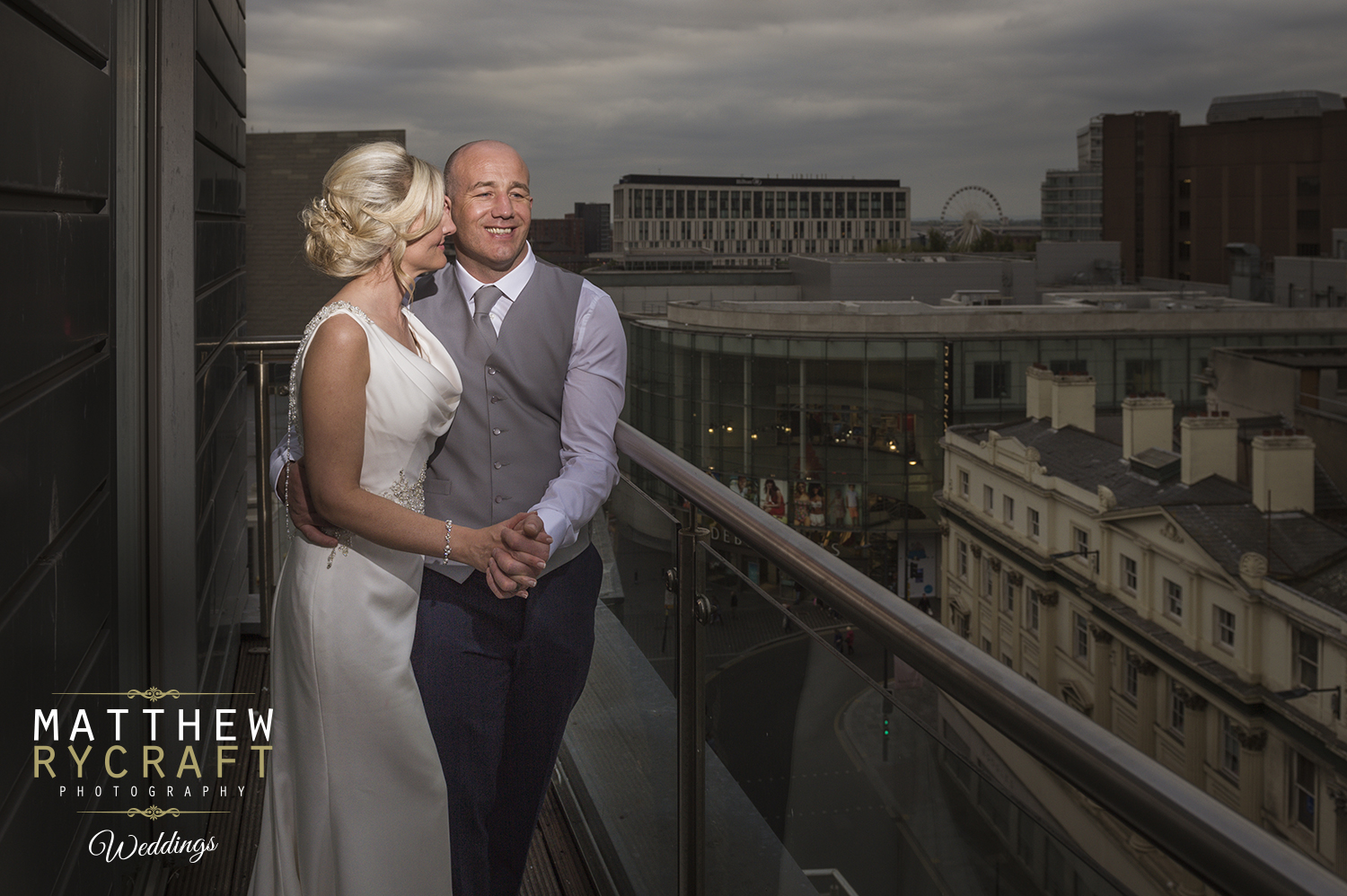 Their Wedding Suppliers who helped make their day run smoothly
Wedding Venue: Hard Days Night Hotel Liverpool
Wedding Videography: Matthew Rycraft Photography & Videography
Brides Dress: Romancia Bridal
Groom Suits: The Grooms Room Birkdale
Bridesmaids Dresses: Bethany Hannah Bridal
Bridal Hair: Tiger Make Up
Wedding Florist: The Flower Rooms, Warrington
Wedding Favours: The Little Lollipop Shop
Wedding Venue Dresser: A Touch of Elegance
Wedding Stationery: The Paper Doll
Entertainment: Essential Entertainment