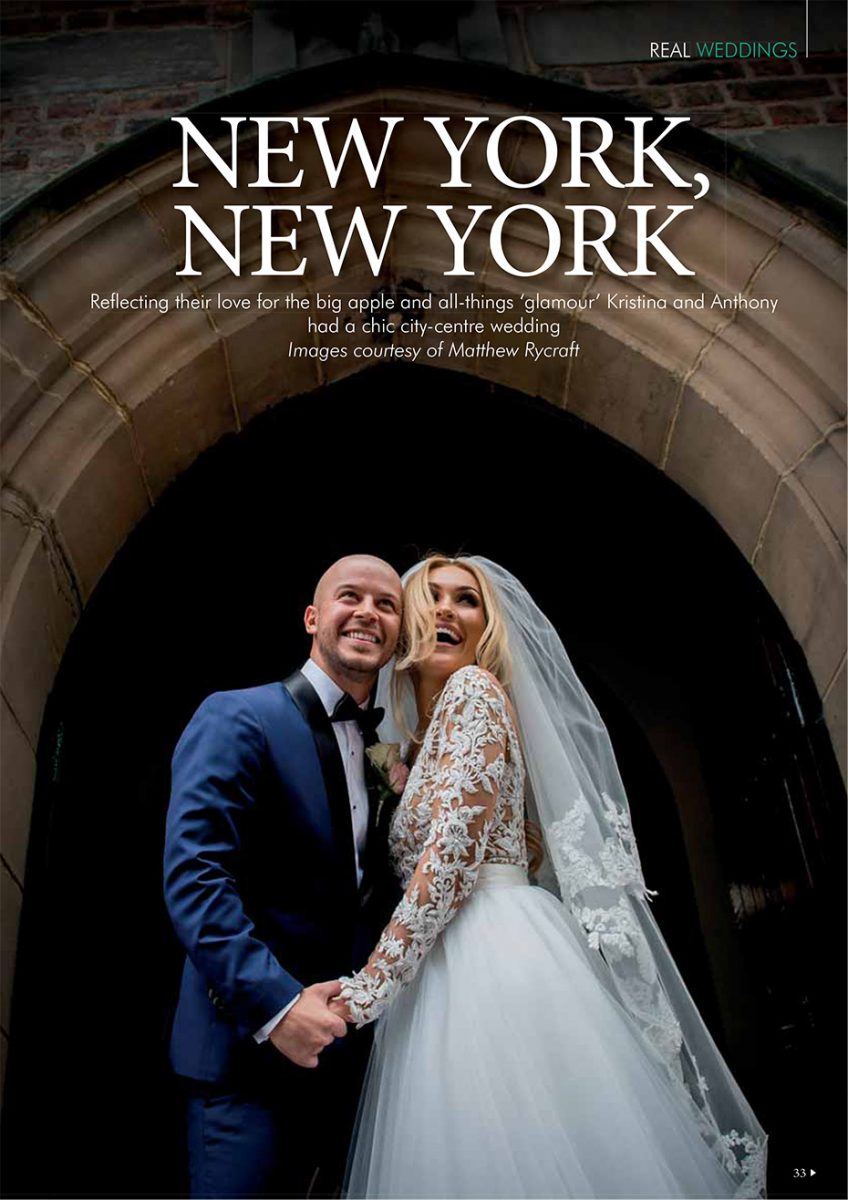 Wedding Magazine Feature Shankly Hotel Wedding
Reflecting their love of the Big Apple and all things, glamour Christina and Anthony, had a chic city-centre wedding.
 
Anthony Jago proposed to Kristina Corless in the summer of 2014 having been friends for nearly 11 years. "We'd been saving for a deposit for a house but both had a long break from work and university so decided instead to travel to New York and live there in an apartment right by Central Park on the Upper West Side," recalls Kristina. "Anthony completely surprised me by proposing on the Brooklyn Bridge; it was an amazing day that I'll never forget.
A Liverpool wedding
"We put a padlock with our names and the date on the bridge and then Anthony went and asked someone to get a picture of us by our padlock. As we were having the photograph taken, he got on one knee and proposed – I was in total shock but it was so lovely. The man carried on taking photos so we have pictures of the proposal which is lovely!"
The happy pair set the big date for 7th August, 2016, and tied the knot at St Clare's Church, Liverpool, followed by a reception at Shankley Hotel, Victoria Street, Liverpool City Centre.
Here, Kristina tells us more about their New York Themed wedding & her inspiration… With thanks to Your Cheshire and Merseyside Wedding Magazine for the Feature. It's always a pleasure as a Liverpool wedding photographer to be featured.