What goes into the bride & grooms morning preparations?


In June, I had the honour of being Alison and Scott's Liverpool wedding photographer. Their big arrived and they were excited to hold their wedding at the amazing Knowsley Hall in Merseyside.

I asked them how they felt during the morning of waking up on their wedding day. Here in their own words, you can read their story leading upto their ceremony. It was so romantic I had to share it.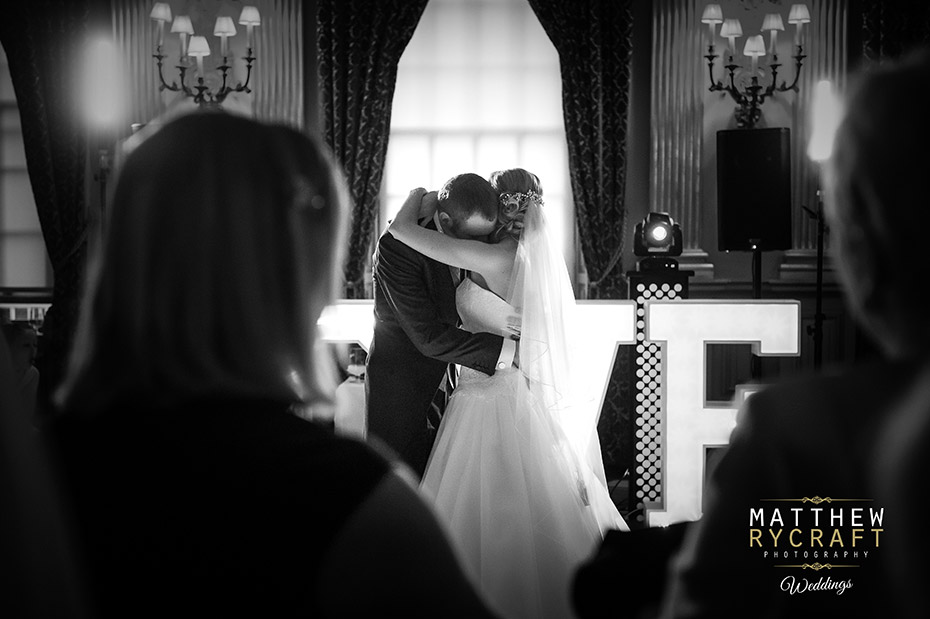 The Bride,

"I woke up at 4.45am wide awake and ready for what I knew would be the best day of my life. We arrived at Knowsley Hall early to begin preparations in The Lord Derby Bridal Suite. I couldn't wait to marry Scott and say our vows. I felt surprisingly calm but still very excited and happy as we all got ready for the wedding. Make-up and hair were first orders of the day, whilst enjoying our customised wedding cupcakes and champagne. I had lots of beautiful gifts to open, including a stunning necklace to wear on my wedding day from my parents, it's something that I will treasure forever. Scott brought me to tears when opening my gift from him. He had designed and created a personalized love story book, which detailed key moments in our lives together, from the day we first met, to the day he proposed. It also detailed the reasons why he would 'love me for the rest of time.' The accompanying card with a heartfelt written message reduced us all to tears!

Things became a little bit stressful when I realised that I'd left my underskirt at home, eek! My make-up artist Jessica Mae Mooney saved the day by driving at full speed back to my house to get it for me. She later told me that she felt like she was in a scene from Fast and Furious. I will forever be in Jess' debt, she saved the day and was an absolute hero!

Matthew and the staff at Knowsley Hall where absolutely fantastic and within in minutes I felt calm and relaxed again. Wayne made me feel like it was a completely normal occurrence and that it didn't matter in the slightest. Let's just say it resulted in me being fashionably late!"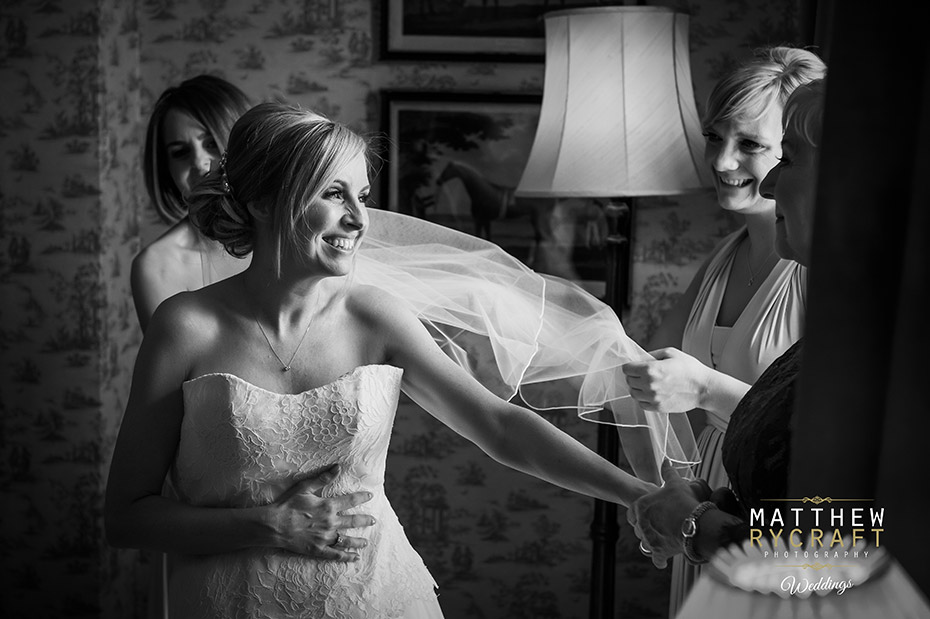 The Groom

"As tradition dictates I was kicked out of our house the night before, destined to stay over at my parents so as not to catch sight of Alison until she walked down the aisle. I woke early with the sun beaming through the curtains, an early indication of what was going to be a glorious day, not only from the beautifully clear skies, but also from knowing just how spectacular our wedding celebration was about to be. The anticipation and excitement hit me immediately as I knew this was the day we would remember forever. It would be a day etched into our history as a couple.

Having a considerably smaller beauty regime compared with the bride, I had more time to relax and spend time with my parents at home, but still wanted to get there early enough so as to fully appreciate the day and not miss any of the build-up. After a quick breakfast we jumped into the car and eagerly headed out to meet the rest of the groomsmen and begin our own morning preparations."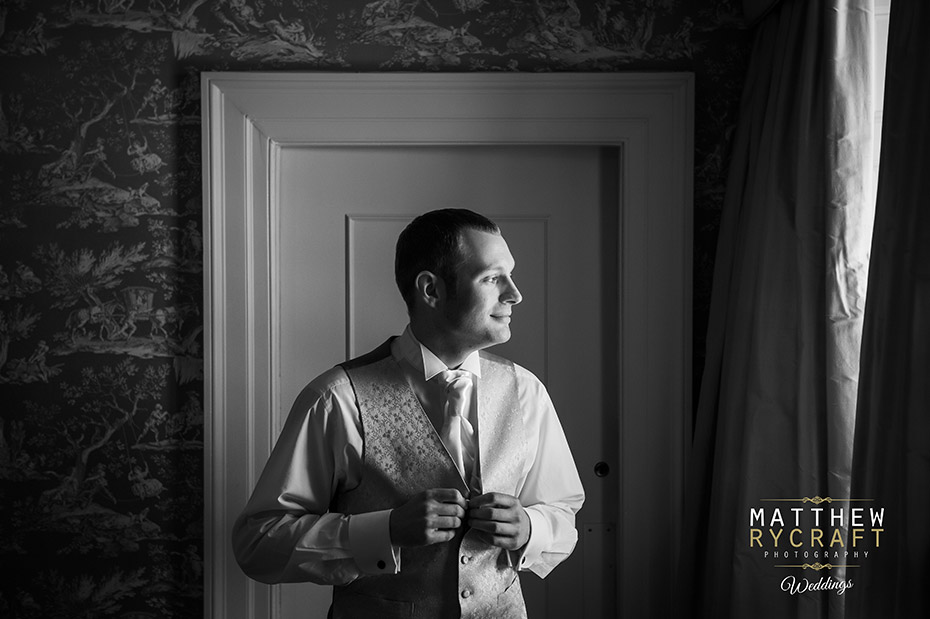 "As we arrived we were all in awe with the venue and location. The sun was shining and the sky was blue with barely a cloud to be seen. Young lambs were roaming free in the wider grounds and estate, while the sunlight glistened in the surrounding lakes. There was the smell of freshly cut grass emanating from the perfectly manicured lawns and gardens. It was all lining up as the perfect day for a wedding.


Myself, my best man and accompanying ushers were hosted in Lady Victoria's bedroom with freshly prepared sandwiches, wedding theme cupcakes and champagne. I was generally relaxed and was enjoying the morning preparations but began getting more anxious as we approached the final hour when guests slowly started to arrive. This was extended once I heard about the potential delay due to the dress but we were sure it would all work out in the end."