Photography Workshops
Lighting, Composition, Storytelling, & Posing
2015-2017 WINNER of Wedding of the Year. Over 10 magazine front covers, 5 SWPP Photography & International Award. In 2016 was chosen as a Phottix UK Ambassador which was a major achievement in my career and testament to the quality of work I produce. Along with working with PermaJet in 2019 as a wedding Ambassador after winning 3 print awards with their printer paper. I exclusively only cover 40 weddings a year & 4-8 workshops diary depending.
Joins us for my Next Photography WORKSHOPS:
1st June 2019 & 10th August 2019 Just £99ea or the 2 for £175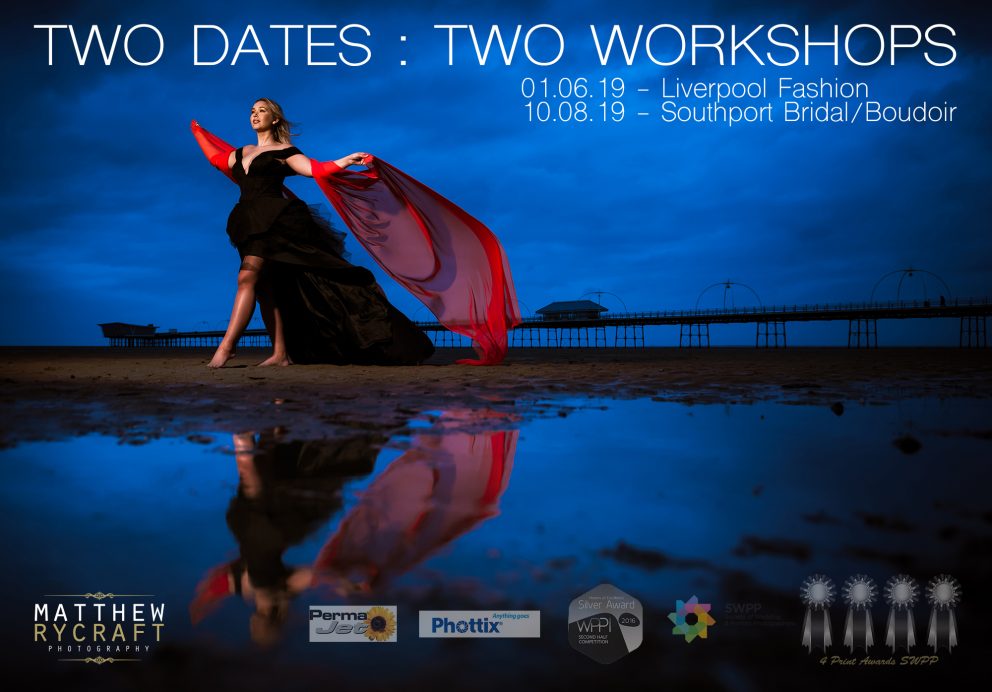 My Photography Workshops aren't just for wedding photographers. If you like shooting people or just want to use your camera along side a professional and get support… Have fun and learning the principles behind why and how I create my images… You can also pick my brains throughout the day on anything your having problems with 🙌 So get yourself BOOKED ON.
We always run through::
1. Lighting off and on camera
2. Posing refinement
3. Direction skills
4. Editing processes
5. My thought process for every image
I cover my foundations for lighting our subjects both creatively, and for standard portraits. I'll go through my techniques for posing, create poses from scratch and run through the most complementing way to position a subject. It's important to tell your story through the image, capturing emotion and movement is what makes them feel genuine and spectacular. I talk over my thought process for each image to help you understand in detail how to make your images stand out and explain composition.
You'll need your camera and some comfy shoes. We'll supply your lighting equipment & triggers supported by Phottix Professional Photo Accessories. Basic knowledge of using your camera needed however you will be supported throughout the day with settings, so don't worry too much!
Email for more information about our next workshops & dates: matthew@matthewrycraft.co.uk