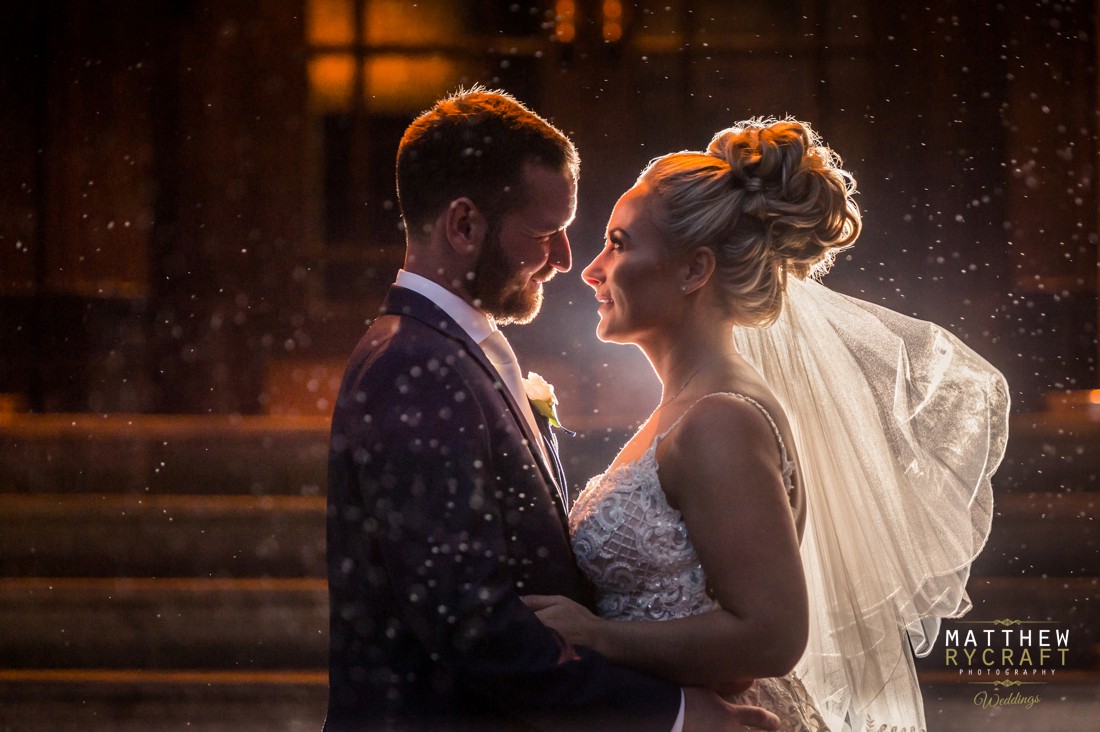 Once home to the RMS Titanic and the White Star Line headquaters, 30 James Street Hotel is a Grade II listed building, originally built in 1896. The Hotel has been restored to its former glory and is famously part of Liverpool's maritime history as one of Liverpools leading wedding venues.
And the wedding venue choice for Ashleigh & Tom to host their celebrations. Ashleys attention to detail was second to none, and no expense was spared to make their ceremony room look absolutely beautiful.
With the perfect fitting wedding dress from Natalie Ann Brides and flowers to die for by Heather, 30 James Street resident florist. Their wedding day could be nothing more than perfect.
It's such a perfect location to hold your perfect wedding day. With Liverpool's first rooftop champagne bar The Carpathia overlooking the Three Graces, giving spectacular views over the city and a great photo opportunity for any bride and groom celebrating their wedding.

Ashley & Tom's ceremony was romantic and filled the room with joy as they said their vows to each other. Ashley got ready in the presidential suite, which has 3 Queen Size Beds! This is the prefect room to get ready at this venue as it's so spacious. After the ceremony we aligned the guests at the front entrance and greeted the new Mr & Mrs with a shower of confetti as they walked down. I then took the opportunity to take some couples shots around Liverpool heading to the waterfront. Ashley wanted to include Liverpool's famous architecture as with my signature style always including these landmarks.

After their wedding meal was the fabulous speeches, with plenty or cringing moments, some of which are my favourite wedding photographs the day. Rain has started to drizzle down on the city, so I took the newly weds outside once again for nighttime wedding photographs. These wedding photographs are stunning as I captured the drilling rain falling around them.

It was a pleasure to be part of their wedding. Here are my favourite photo's taken from their romantic day. Enjoy! Feel free to get in touch if we can be of help on your wedding day.