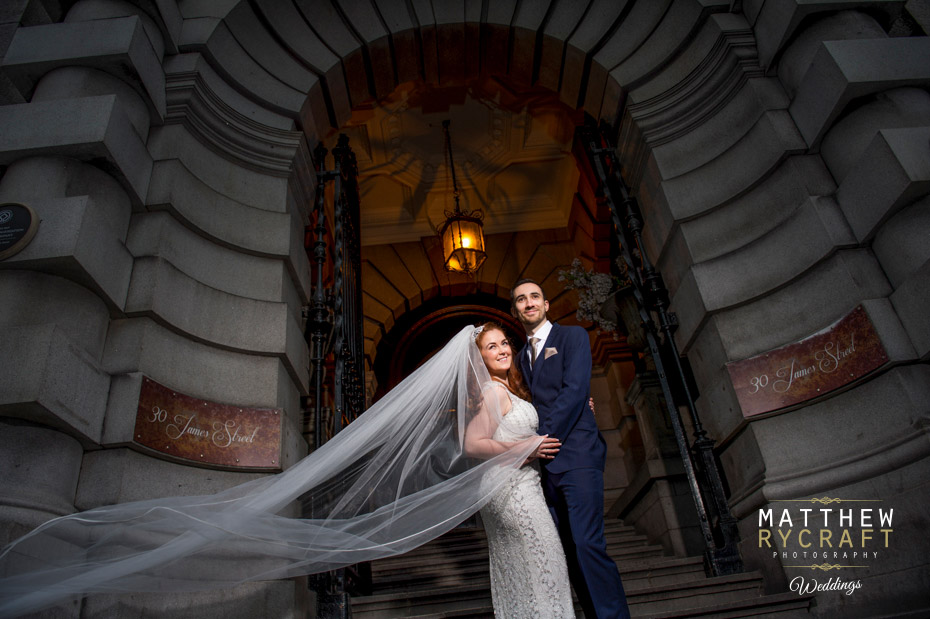 Their wedding day finally arrived for Jackie and Peter to say their vows to each other with a 30 James Street Wedding in Liverpool.

This famous Grade II listed building was originally built in 1896 and has been restored which plays a big part in Liverpool's Maritime history and commemorates RMS Titanic and the White Star Line. A stunning fairytale wedding venue that is full of romance for this lovely couple.

Having Liverpool architecture featured within this day was high on our priority, we're lucky to have at our fingertips some of the most historic buildings the UK have to offer. Both the Jackie and Peter were great sports and were happy for me to direct as a creative wedding photographer, to get the most out of the location.

With a fabulous atmosphere to the day, with champagne flowing and the excitement of the Grand National looming. The happy couple joined in and included the famous Race Day as part of their celebrations. Wonder who won!

Here is a sneak peek of their wedding photos I couldn't wait to share with you, being a Liverpool wedding photographer I know the area like the back of my hand.