Meet Alex and Jennifer, here's what they had to say about their big day :
'We hired Matthew Rycraft as our wedding photographer based on a number of recommendations from friends and it was paramount that we got the best possible photos of our wedding day.

Matthew really delivered on all aspects – he was extremely thorough with the preparations leading up to the day and on the day itself, we were kept at ease by his organisation and ability to cover all our required shots. What could have been a stressful time was actually a very enjoyable experience if you're not used to having your photos taken, so full credit to Matthew.

The turnaround from the wedding to showing us draft copies of the album and then the final product was also impressive. He kept us updated all the way and we had a brief meeting to see his work. We were blown away by what Matthew had produced and there's no doubt about it, we absolutely got value for money.'

I like to incorporate my client's personality and lifestyle into their pictures. Alex is a guitarist in a band, so I thought this worked brilliantly!
The fabulous couple were married at St Peters and Pauls church in Crosby. It's a grand church with high ceilings and luxurious feel to it. The huge tree out front is a landmark to this church and can make a fabulous backdrop to wedding photographs.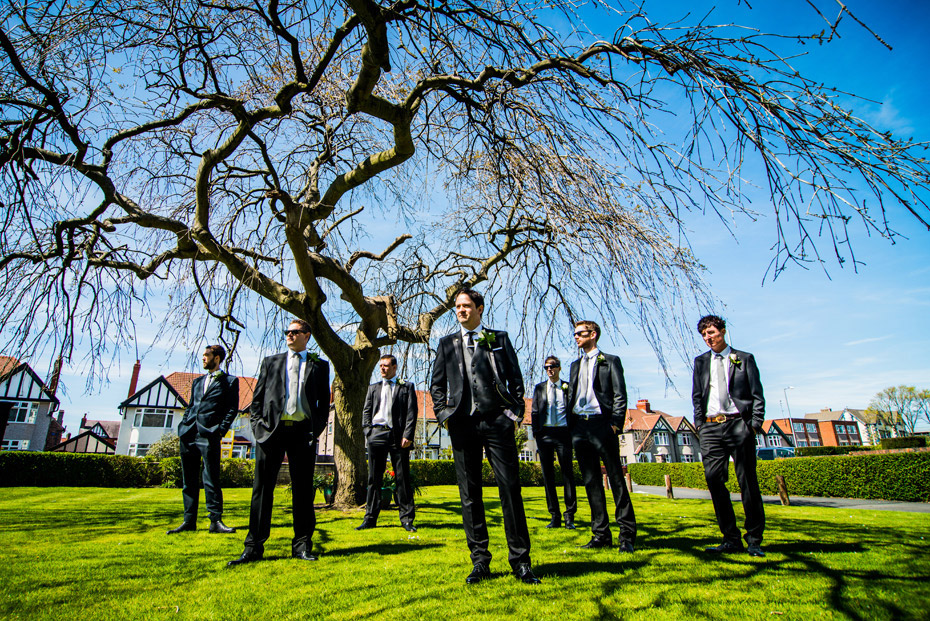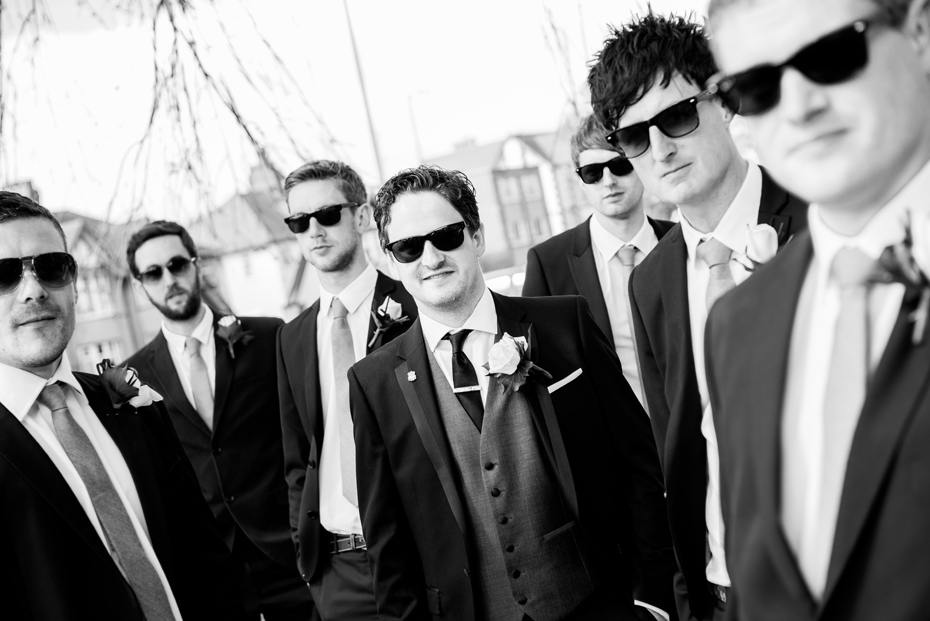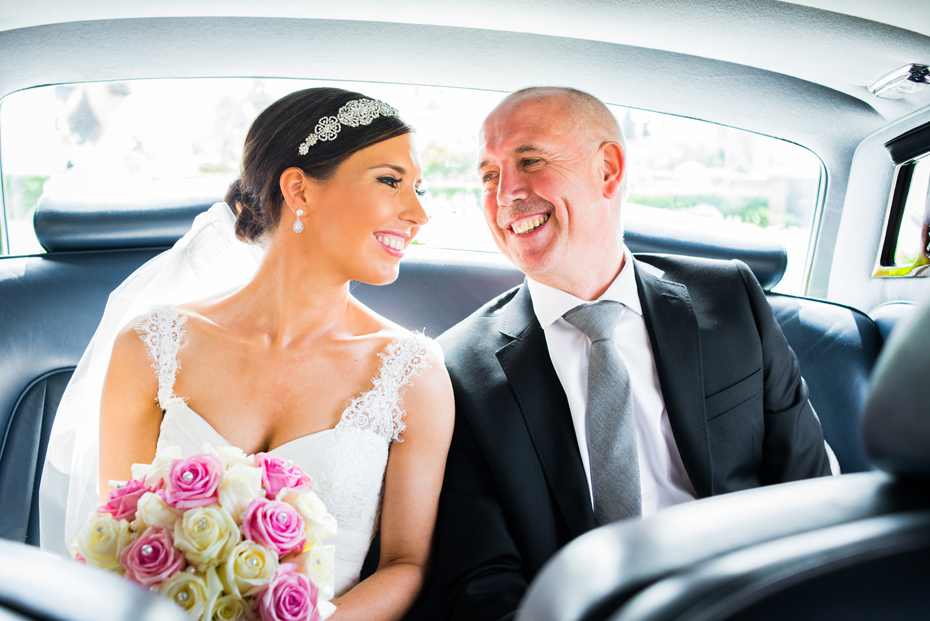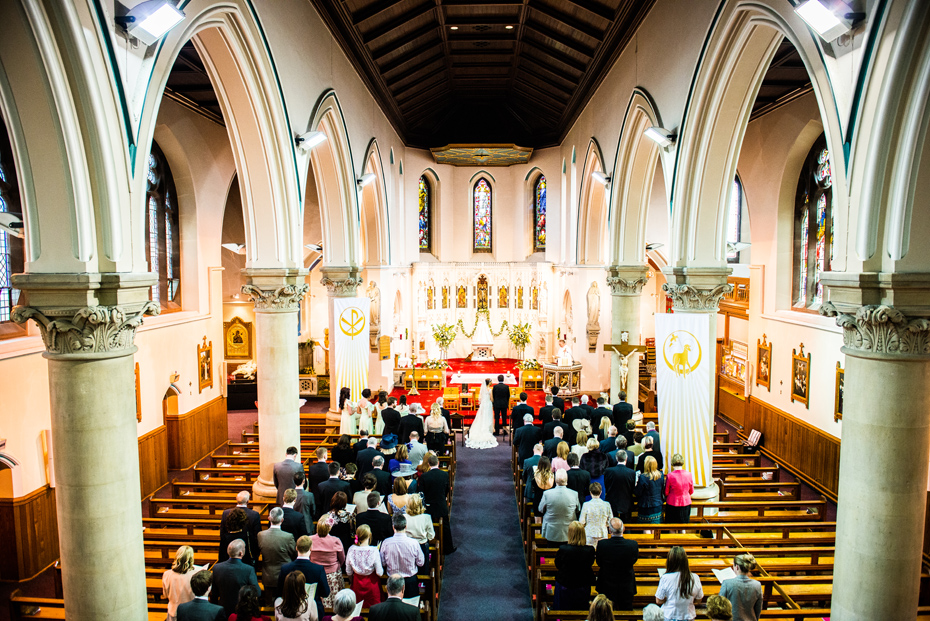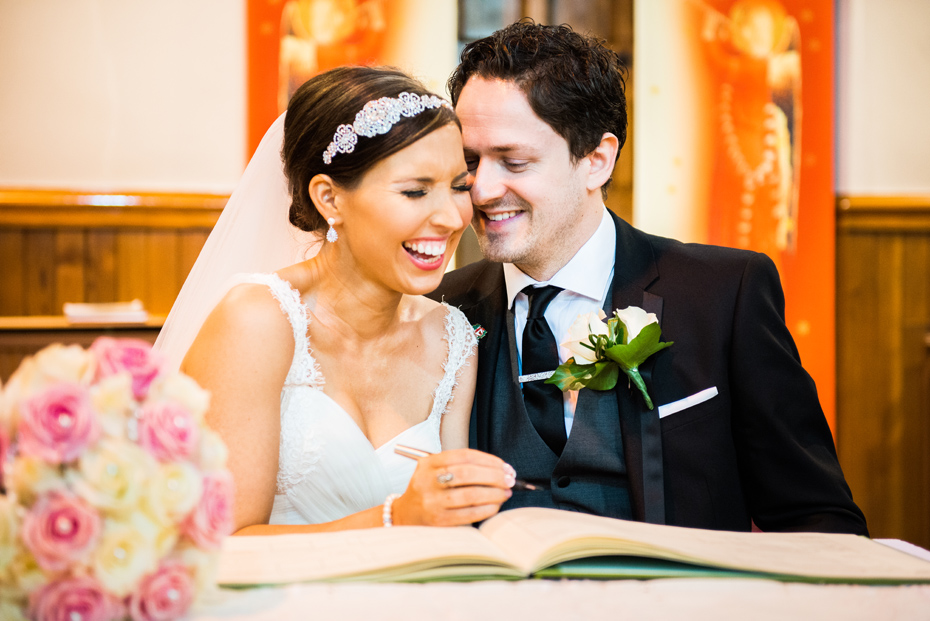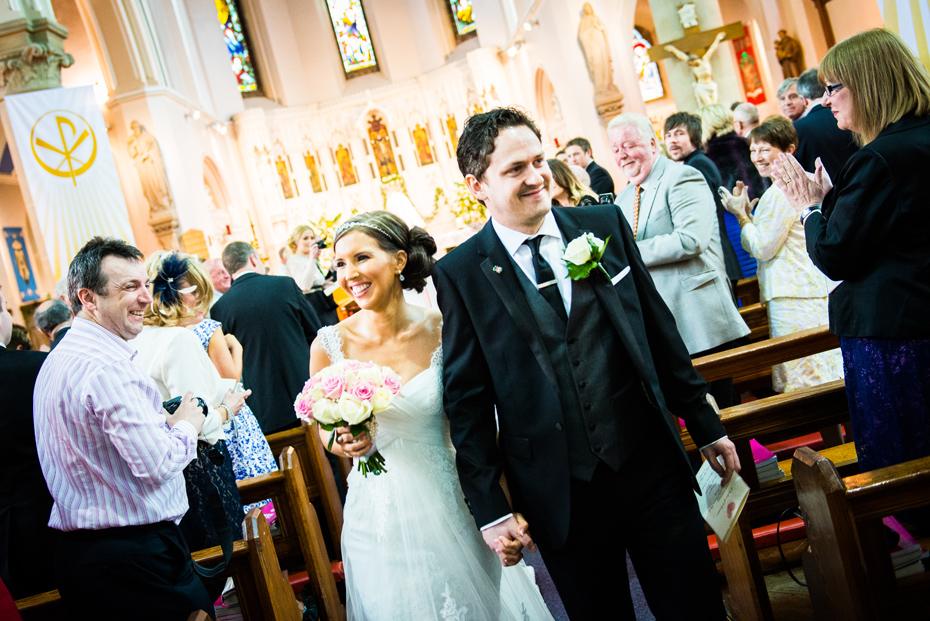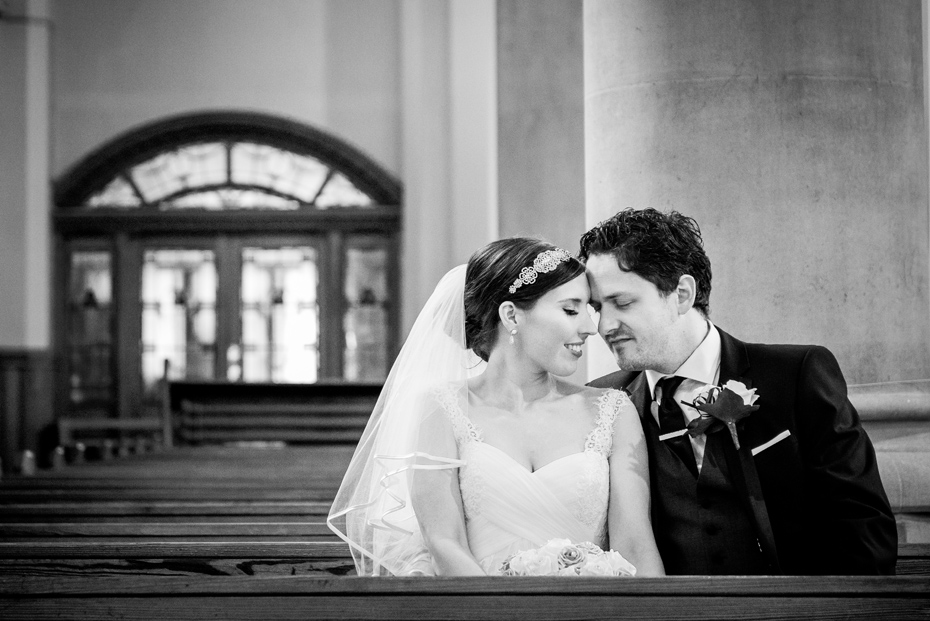 I absolutely loved photographing Jennifer and Alex on their big day. They've got such great personalities, a real sense of humour as you'll see in the wedding pictures, it really shines out!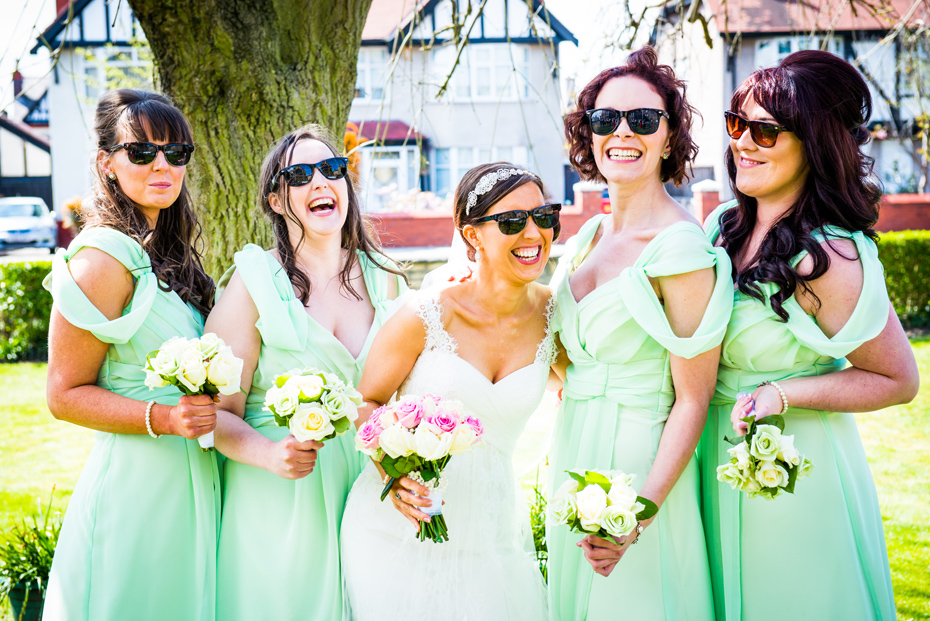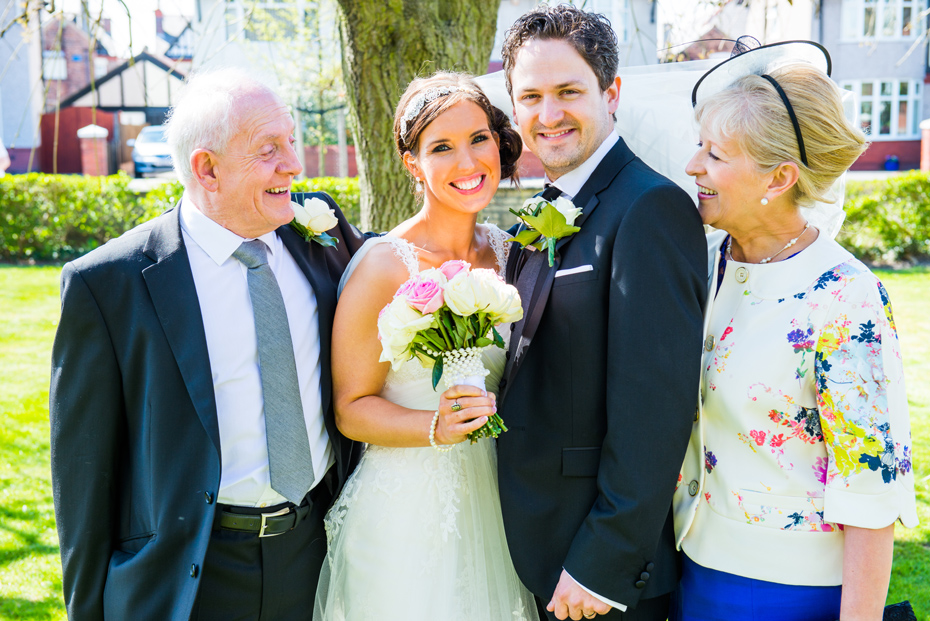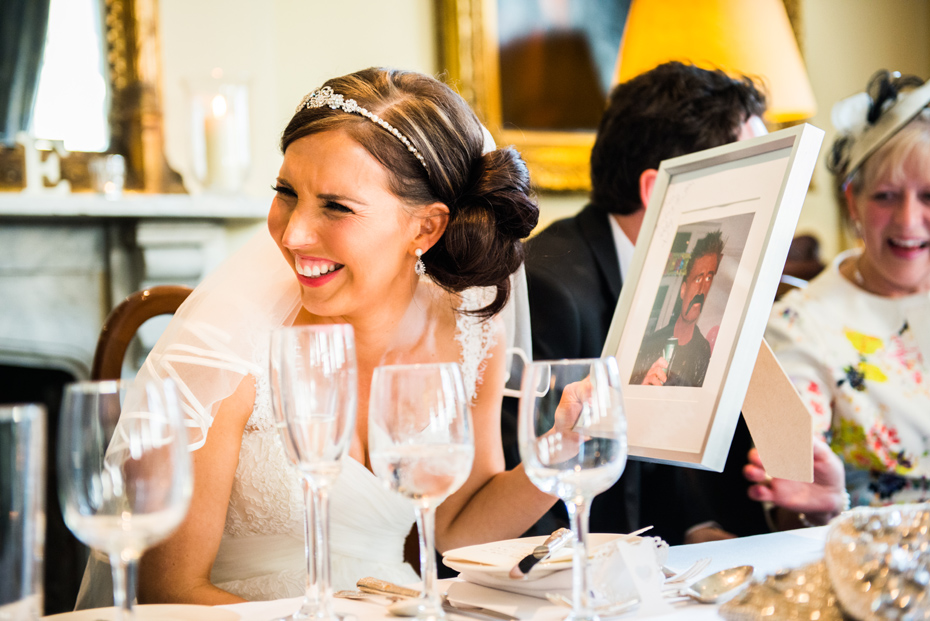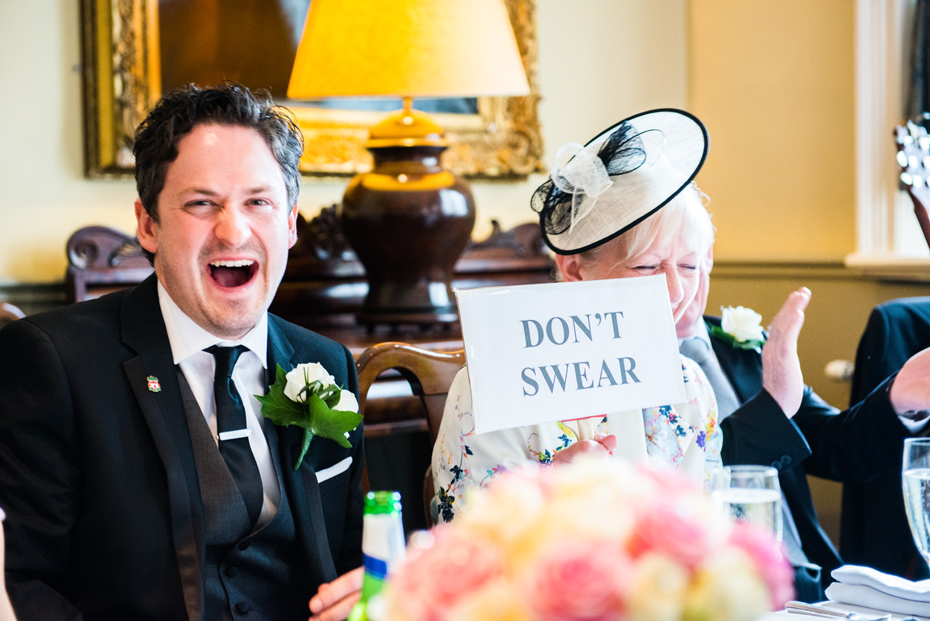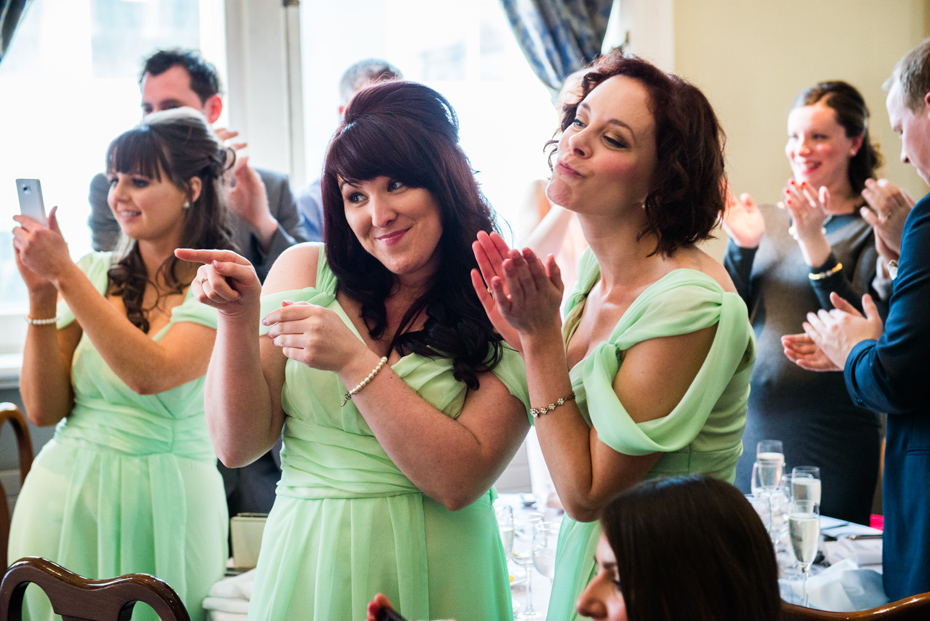 After the wedding ceremony, we all went to St Georges hall in Liverpool for portraits. This is such a beautiful place to shoot at, with its grand columns and good range of space. Alex, no stranger to being behind a camera and in the lime light (he's an amateur photographer and a guitarist in a band) and Jennifer who's not so used to having her picture taken, did a fantastic job. I just love her warm and beautiful smile!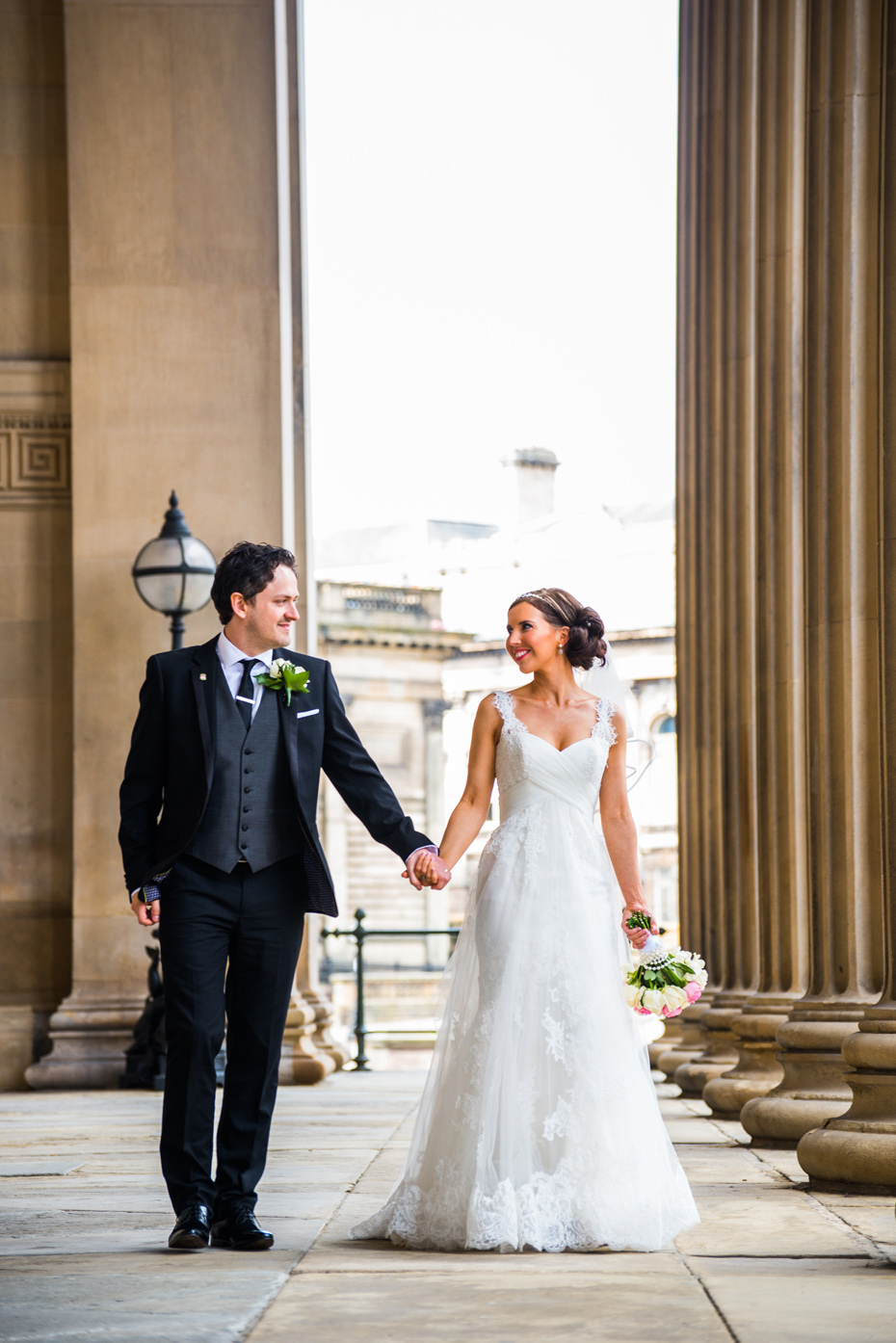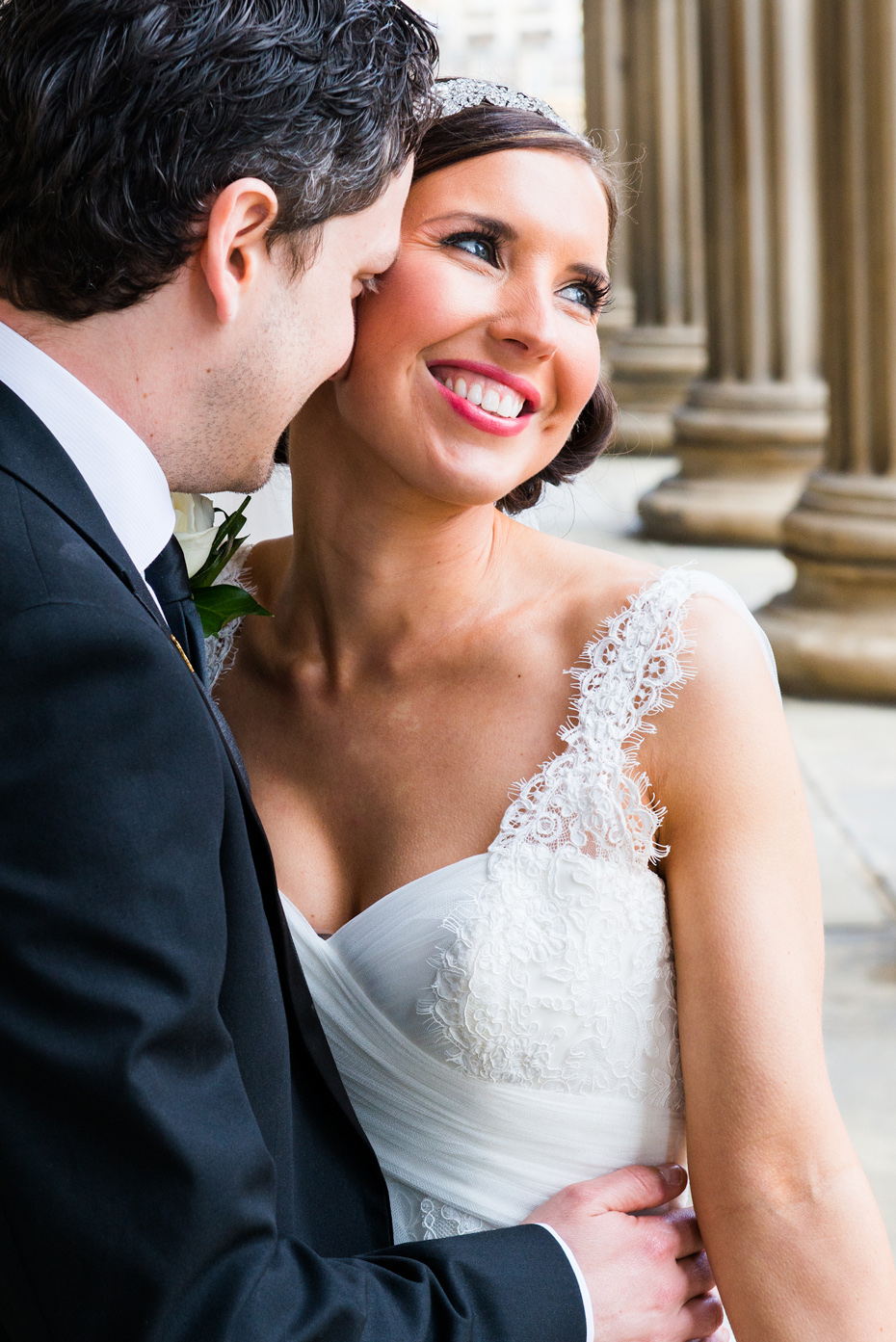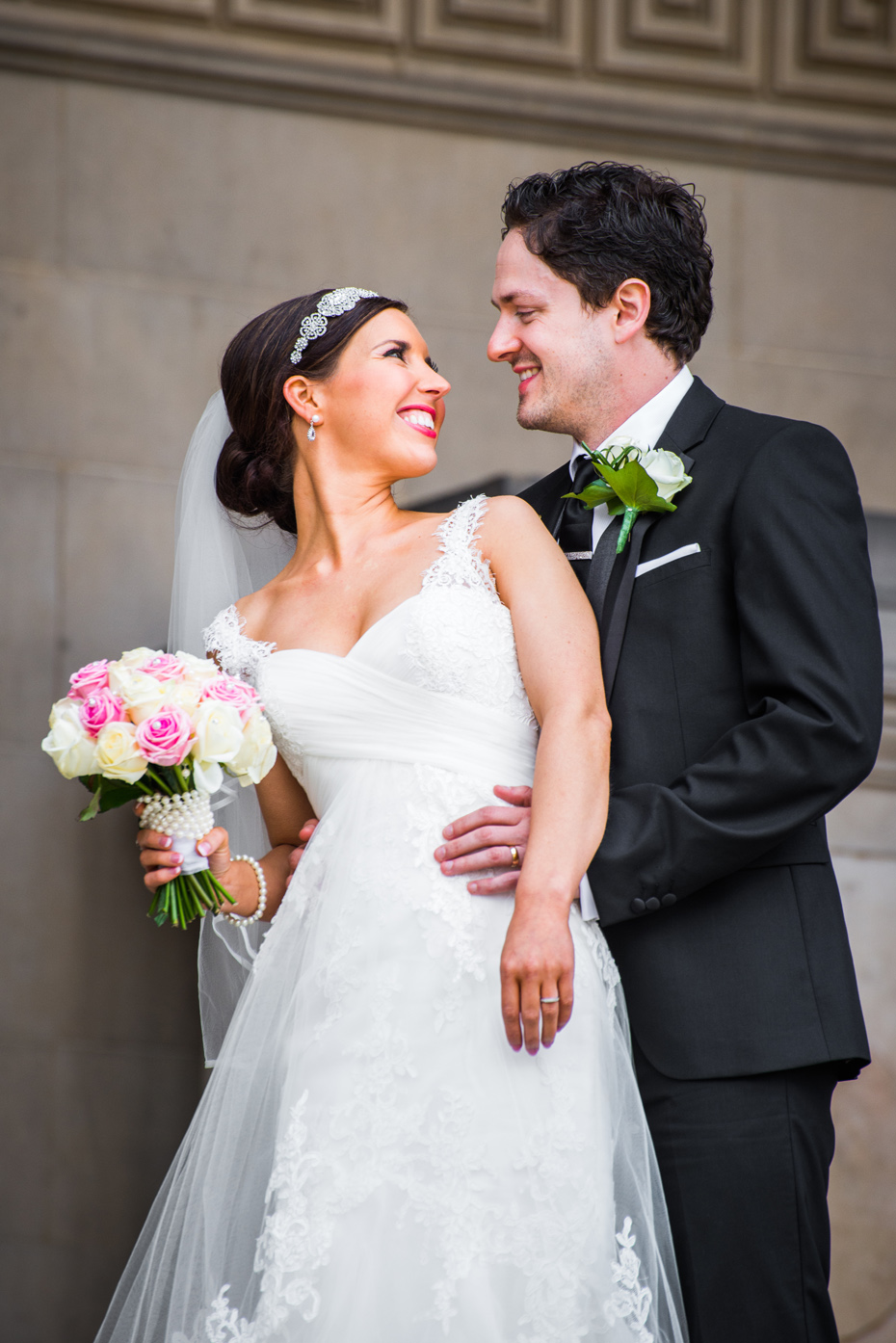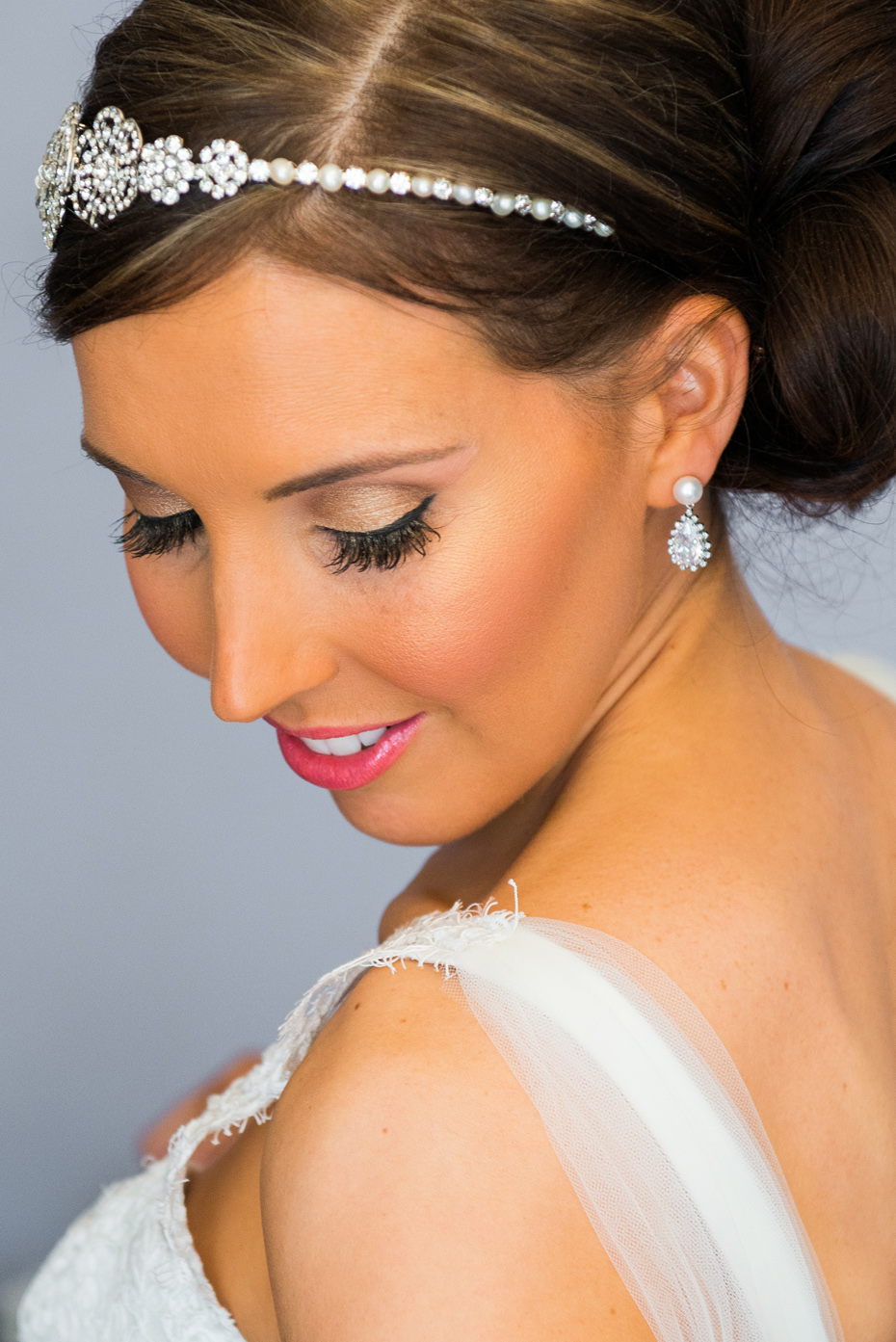 For the wedding reception, we went on to the Racquet Club in Liverpool. Being the recommended photographer I know this venue very well, they certainly don't miss out on the small details. You really can't beat personal service and they're fantastic for it, they're a very popular choice for weddings. Rob and Sue (manager of functions) are on hand should you need anything. Situated in the heart of Liverpool, it's easily accessible for all of your wedding party and is a great location wedding photographs. I often use the Liver Buildings and Liverpool Architecture as a backdrop. I often use the Liver Buildings as you can see below.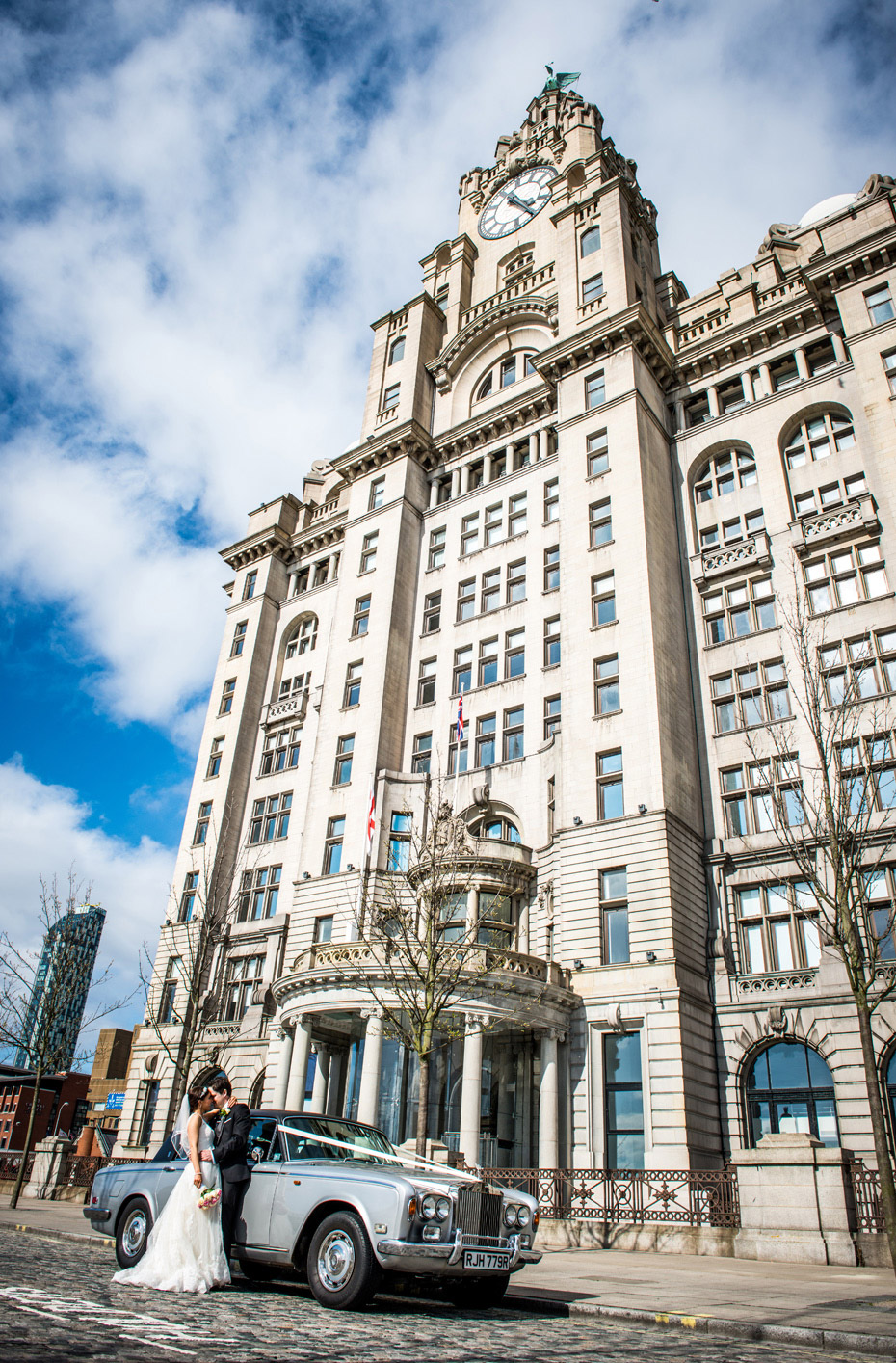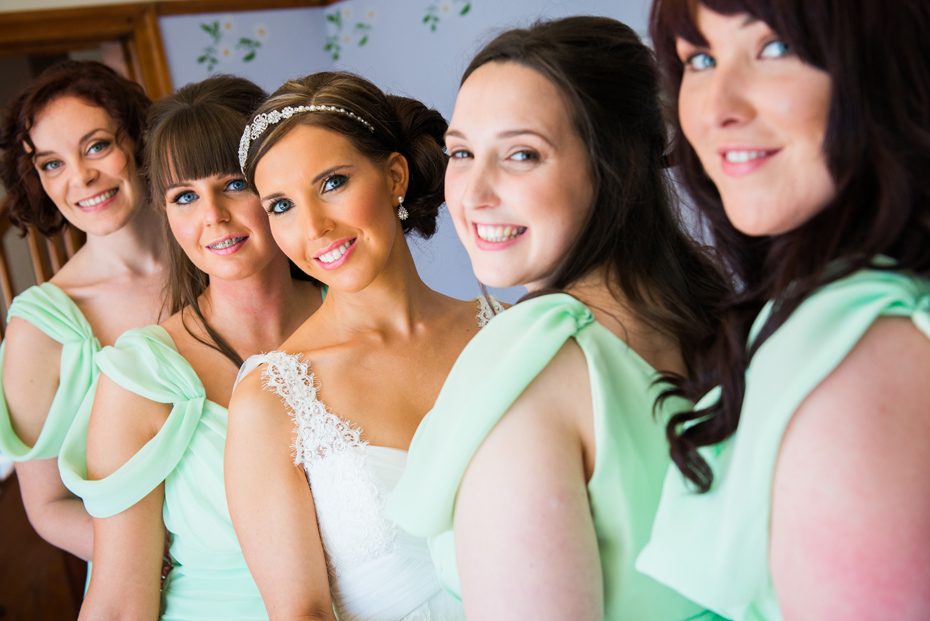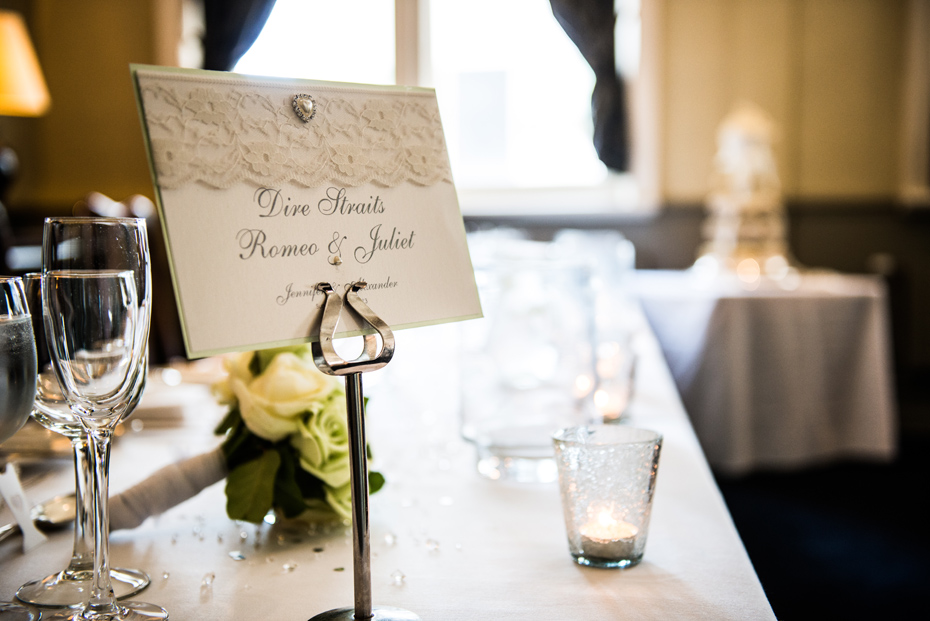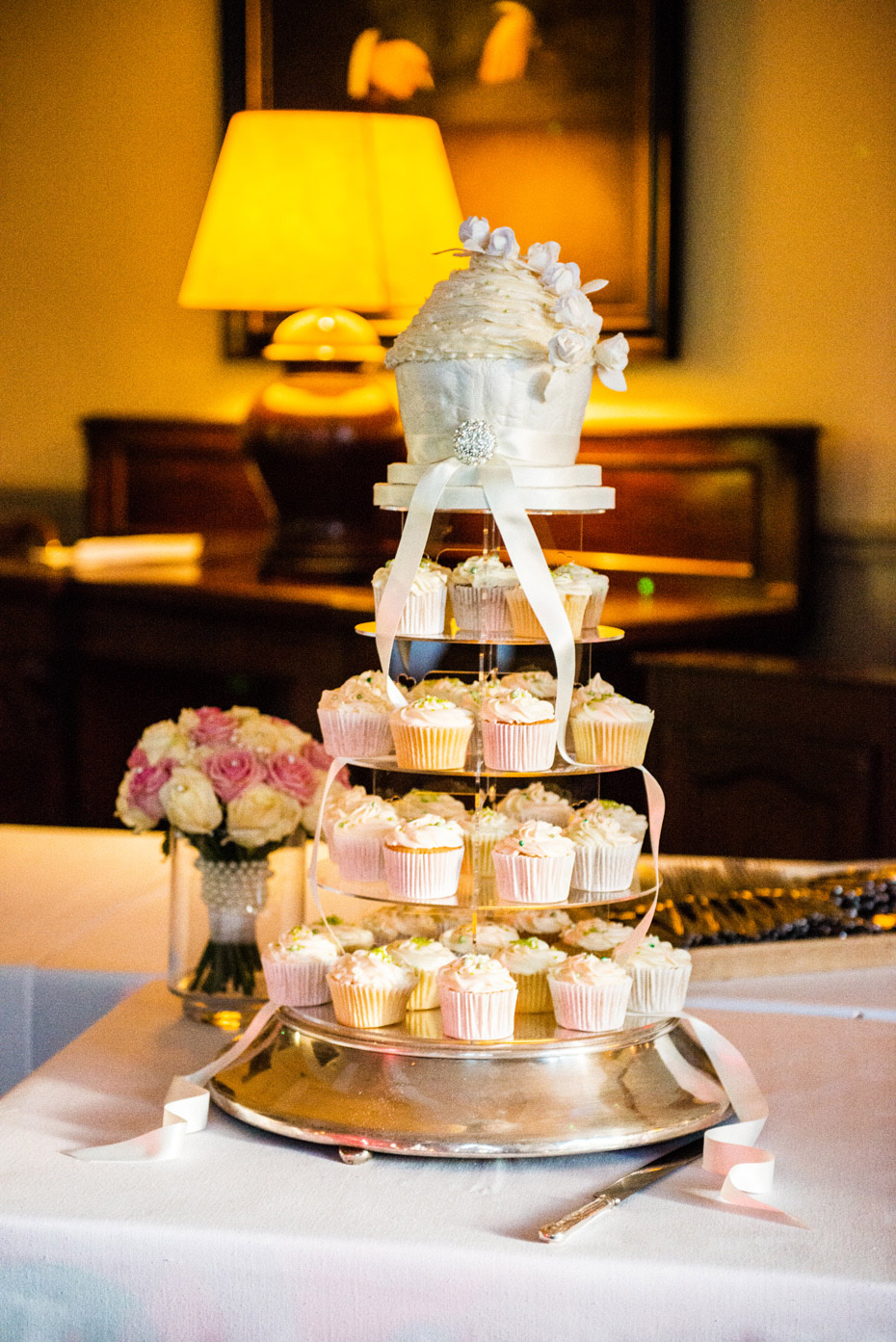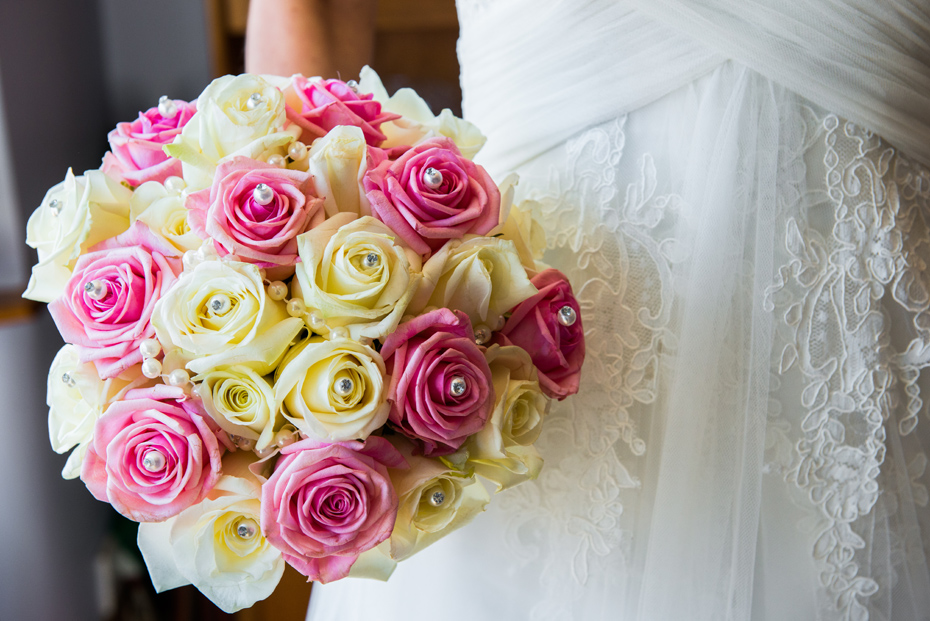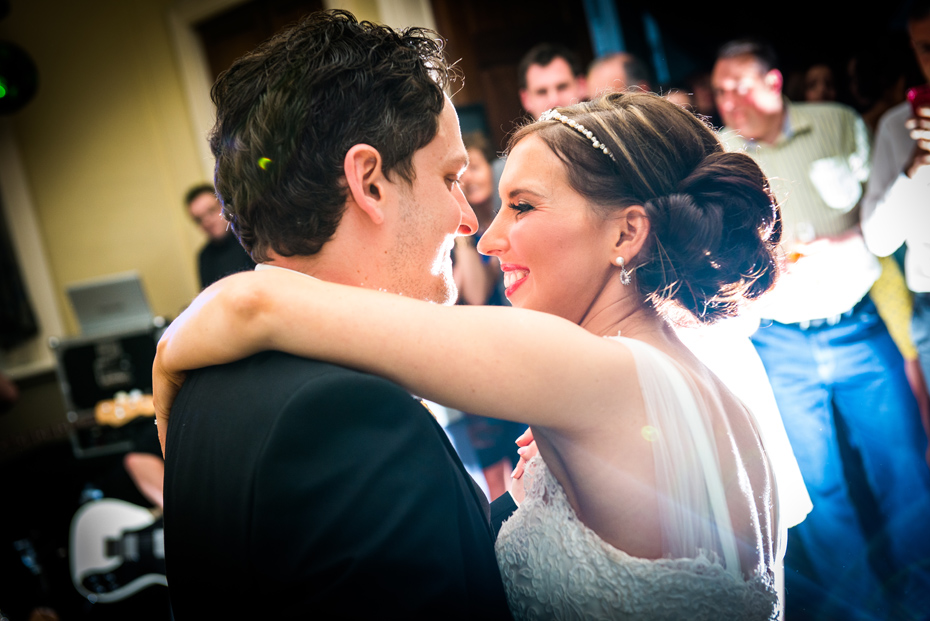 It was a really great day, and I know just how much planning and preparation goes into all, so there's a lot of pressure to get the wedding photos just right. I want the couples to look at them, and be transported back as if they were doing it all over again. Alex and Jennifer didn't want an wedding album to start with, but after Jennifer saw an album I produced for her friend she decided to have one too!
Thanks guys for letting me share your big day! Wishing you both lots of happiness and laughter.

Matthew Rycraft
WEDDING PORTFOLIO
MORE WEDDING VENUES
PRICING
AWARDS
CONTACT