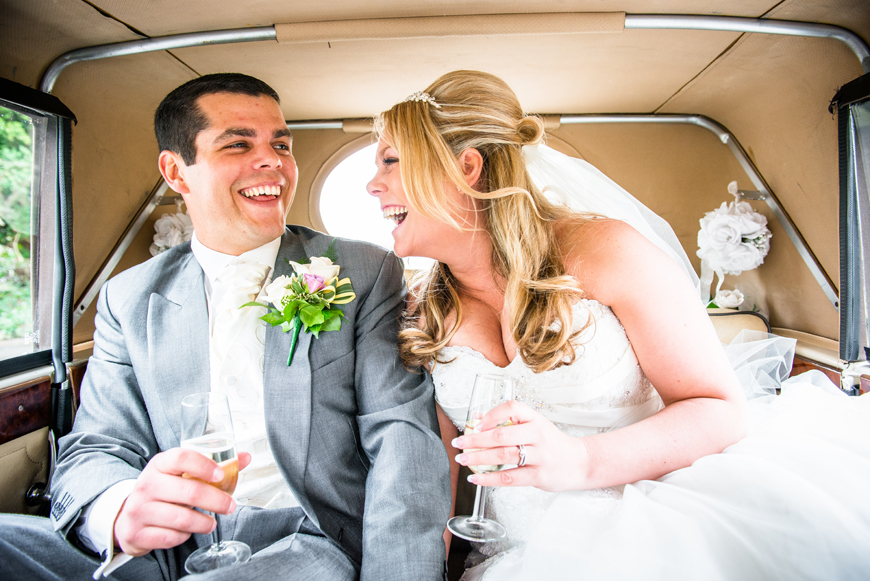 What a wonderful wedding day in Sefton with the recently married Lee and Danielle. It all started with some behind the scenes of the bride to be as she got ready. Danielle has such an infectious warm smile, I could tell she'd been looking forward to this special day for some time!
We all went to two very stunning locations: Sefton Church Lunt for the ceremony and wedding photographs. And then over the West Tower for the wedding reception.
The wedding ceremony at Sefton Church was splendid. It was heartwarming to see Danielle's Granddad walk her up the aisle and give her away to a smiling groom. The Church is a great location for wedding photographs as the Grade 1 listed building really stands out with it's high ceilings, and stone floors. It's got an authentic feel to it and is actually one of the oldest Christian Churches in Merseyside!
Over to West Tower, which has won 'Lancashire's wedding venue of the year' for the wedding reception. It's a fantastic location set in 8 acres of land with picturesque views and a real luxurious feel to it. The room where the wedding party celebrated, had a lovely lilac theme to it, and it was clear that attention to detail was paramount to the staff at the Lancashire wedding venue. The guests were even treated to a cheeky game of cards.
As we are in Britain, we're never really guaranteed the weather so I'm thankful when we do get glimmers of sun! It was a sunny day and it rained a little but we managed to squeeze in the big shot between weather fluctuations.They also booked my Liverpool videographer services so we got some amazing wedding shots and wedding footage of the happy couple!
Thanks for including me in your special wedding day Lee and Danielle you both looked sensational.
WEDDING PORTFOLIO
MORE WEDDING VENUES
PRICING
AWARDS
CONTACT