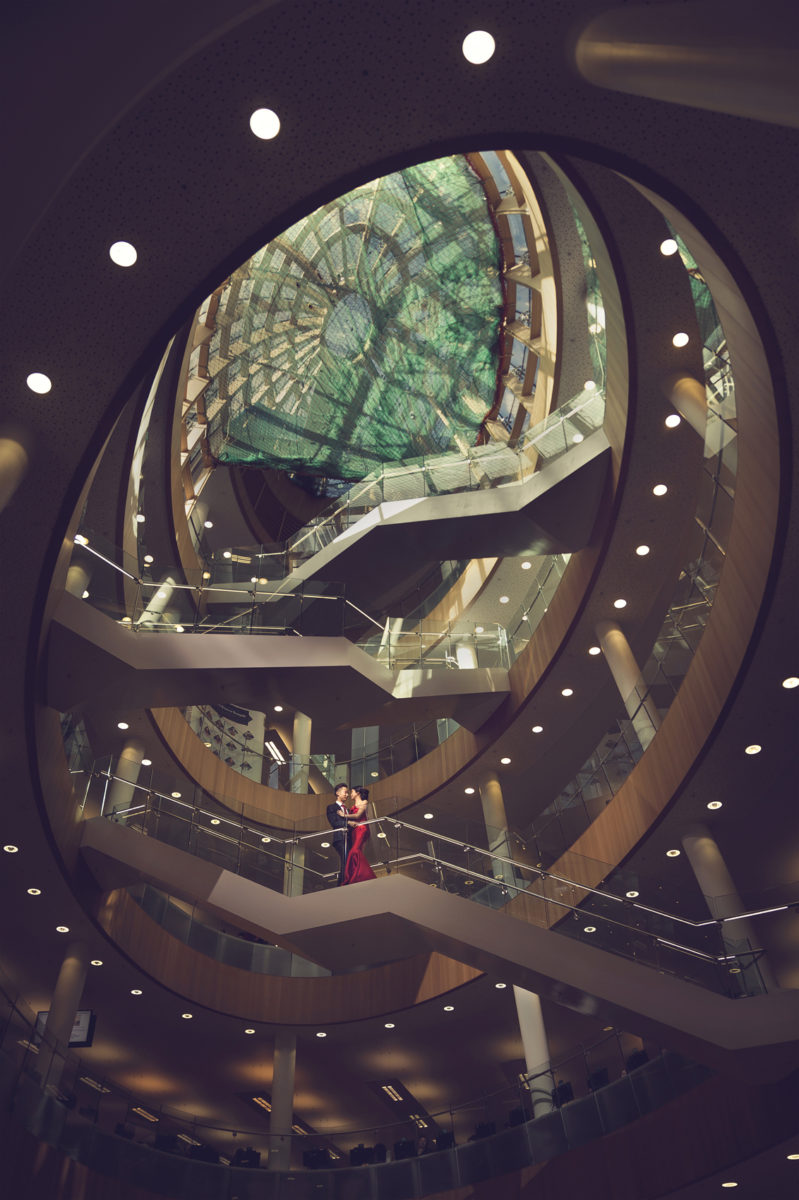 Liverpool is steeped in history, famous landmarks and buildings adorn the skyline. Such as The Wigwam and St Georges Hall. It was the obvious choice for Eric and Wendy to capture their Wedding PreShoot.
Eric and Wendy wanted a pre-wedding shoot so they could get more experience in front of the camera. And also to help with being directed into the poses similar to those that they would have on their wedding day.
When they booked the PreShoot we discussed the type of theme and decided on more of an evening wear styled shoot. Eric wanted to wear a suit, so Wendy asked me what type of dress would be best, to compliment him. I instantly thought of a fitted Red dress with a flowing train. Both adding elegance and drama to the images.
The Shankly hotel kindly loaned us the Bridal Suite to use as a base and to capture the features of the room. We also wanted to capture Liverpool's skyline on the rooftop terrace of the wedding venue. The best 360 view of Liverpool.

After a short shoot in the Bridal Suite and the rooftop of the Shankly, we headed over to St Georges Hall and the Library. It was the first time I've shot in the Library and a location I've always wanted to go. The architecture is amazing. Looking up to the glass roof, I positioned Eric and Wendy on the staircase. Whilst I remained on the ground floor. Using some lighting allowed me to add the light needed on the couple to make the image perfect. This iconic image went off to win an award in London in January 2019.

After a short break and a change of dress for Wendy and food we headed over to the 'Wigwam', one of Liverpool's iconic pieces of architecture. She wanted to have the experience of getting photos in a wedding dress at different locations around Liverpool. But also wanted to go to locations she knew she couldn't get to on her wedding day. At this point Wendy had changed into a beautiful Wedding dress (although not the one she wore on her Wedding Day).

We had a fabulous day and created a beautiful set of images. Enjoy the collection from this styled Wedding Pre Shoot.