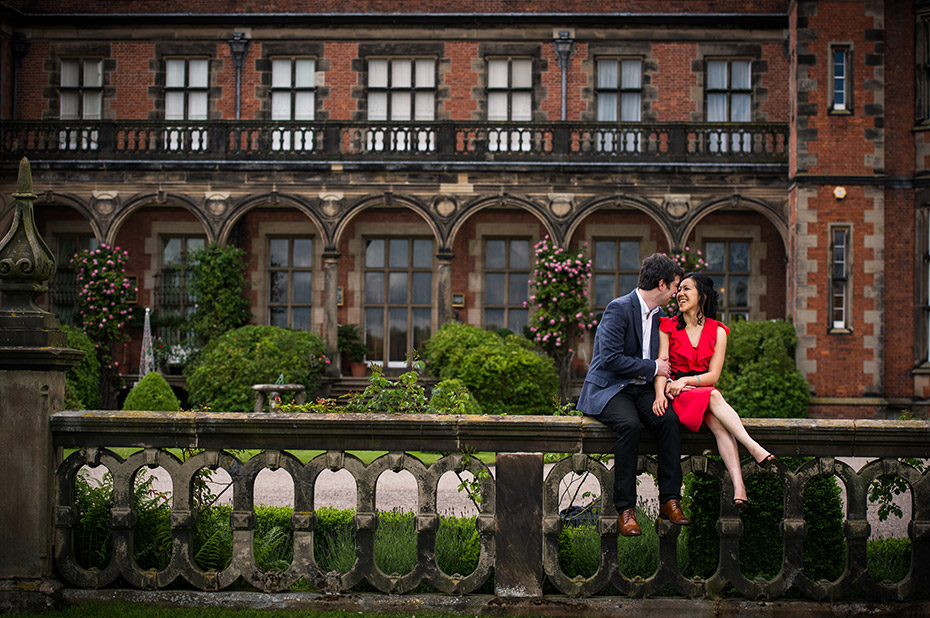 A Capesthorne Hall Wedding Pre-Shoot

When Jo and David said they wanted their wedding shoot in the venue they are due to get married in, I jumped at the chance. This historic and opulent wedding venue is just stunning. Set in Cheshire, this really is a Cheshire wedding photographers dream! Please visit their wedding at Capesthorne Hall.

Bridges, Archways, Lakes… what more could you want for a wedding pre-shoot! Jo on her wedding day will be wearing a traditional Chinese wedding dress in the morning, followed by lots of traditional customs. For their ceremony she will change into a traditional white wedding dress. So for the engagement shoot, we thought would't be ace to wear a red dress and introduce that Chinese wedding colour into the photographs. She looked stunning and they looked so happy, I just can't wait for their August wedding.