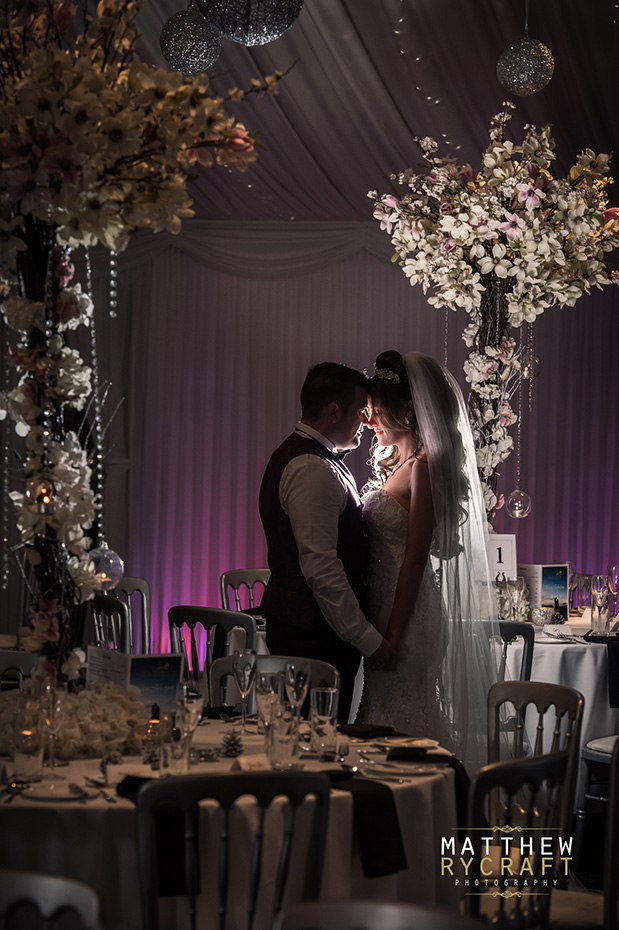 Dressed for a Winter Wedding at Heaton House Farm

Samantha & Jonathan celebrated their winter wedding over in Heaton House Farm, Cheshire. With a winter wonderland theme, with influences of Christmas, nothing was left untouched at this wedding venue. On arrival, the entrance was lined with white trees with cold blue up lighters giving that real cool feel you would expect entering an enchanted forest. A huge Christmas tree overlooked all the wedding breakfast tables which themselves filled the room with such elegance.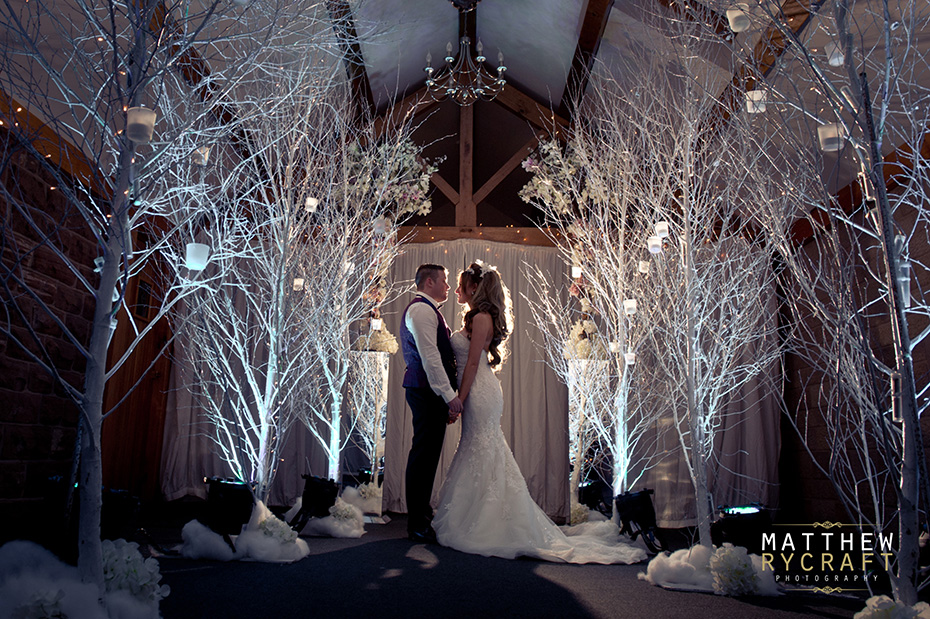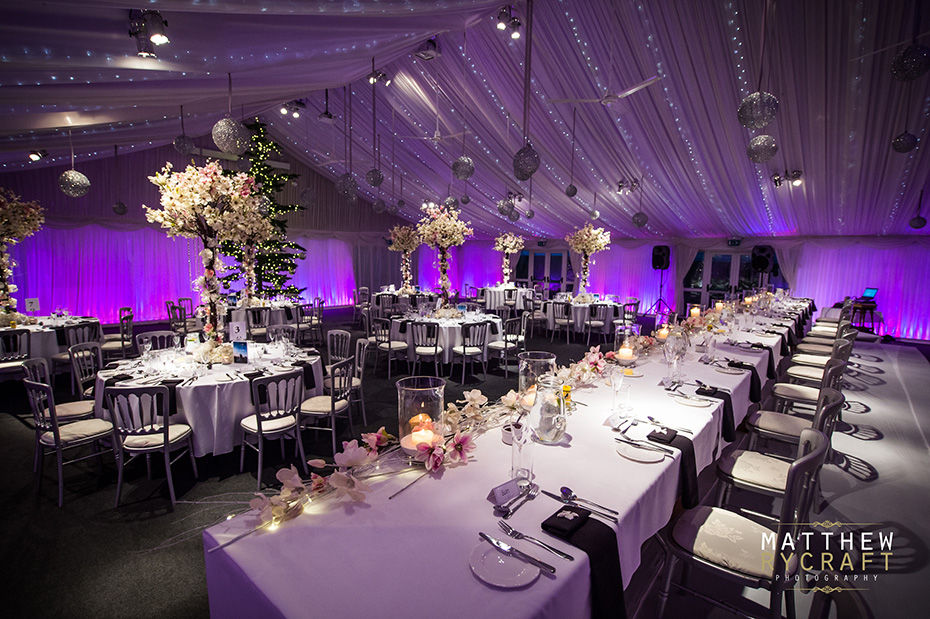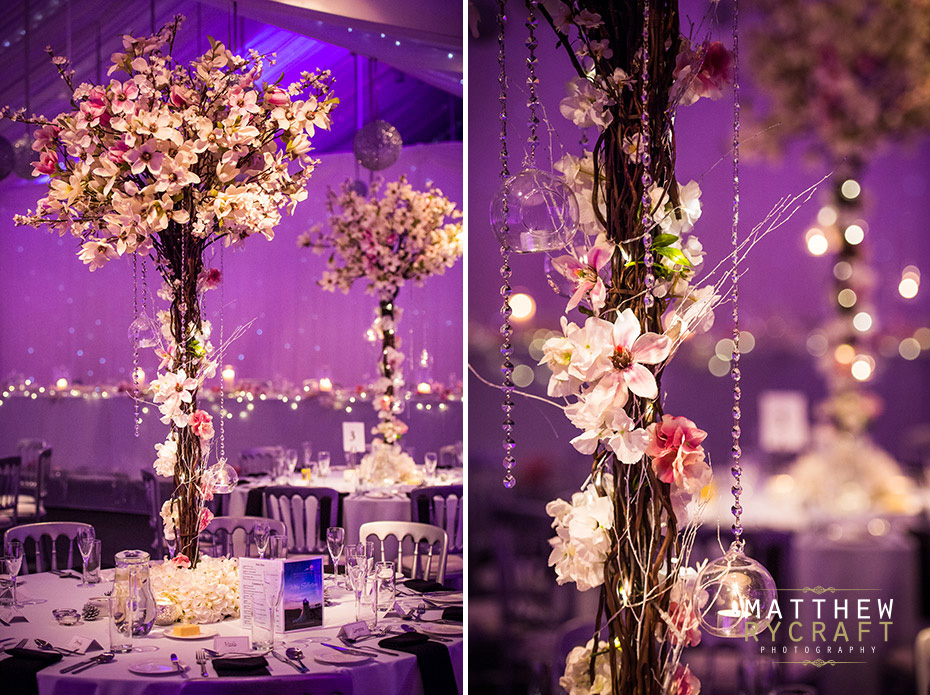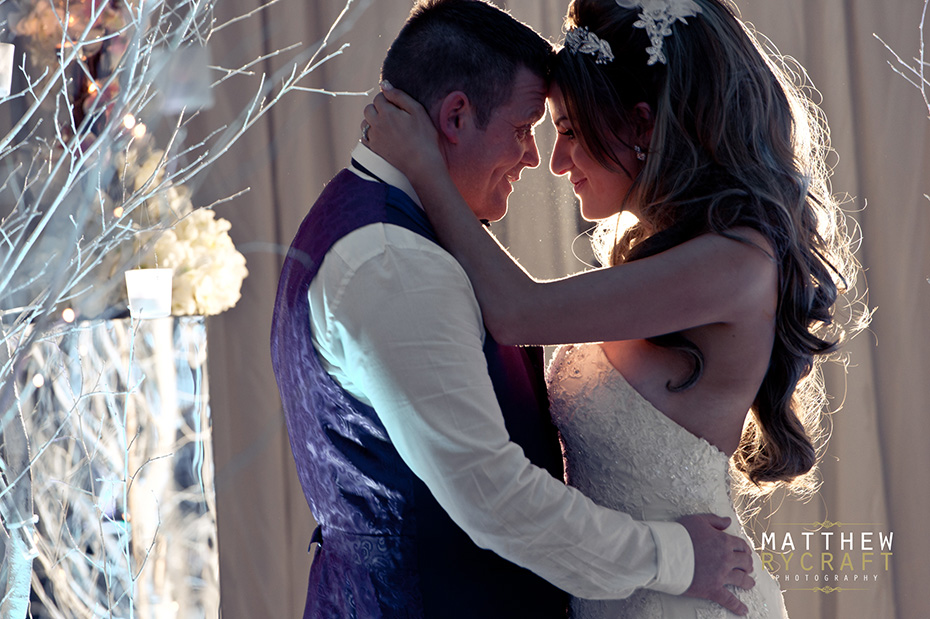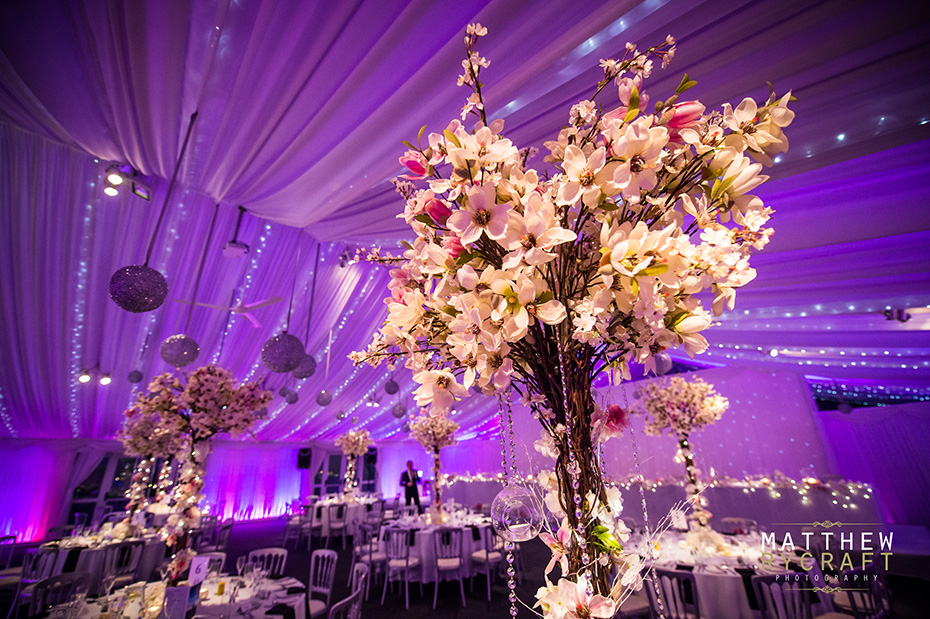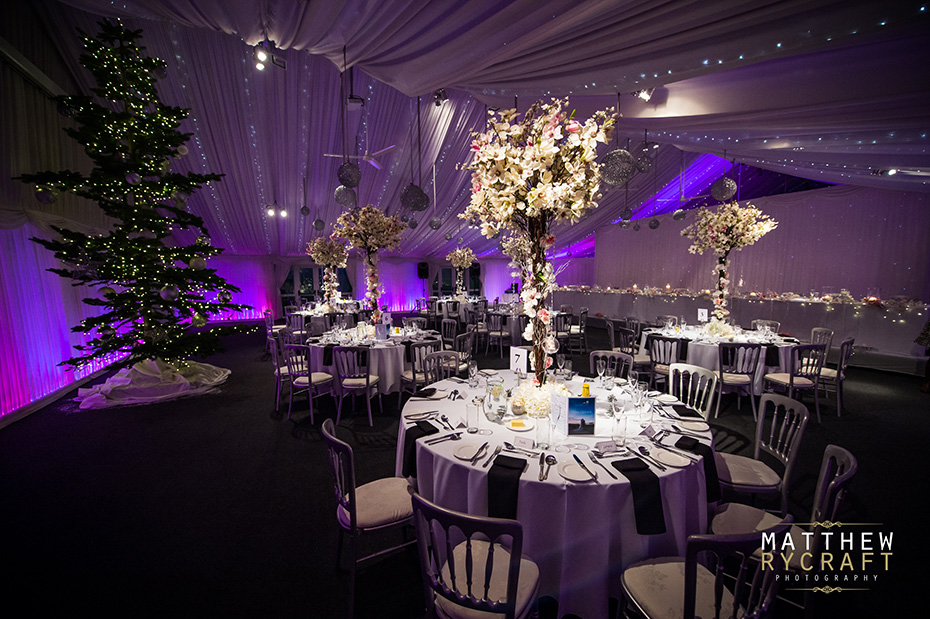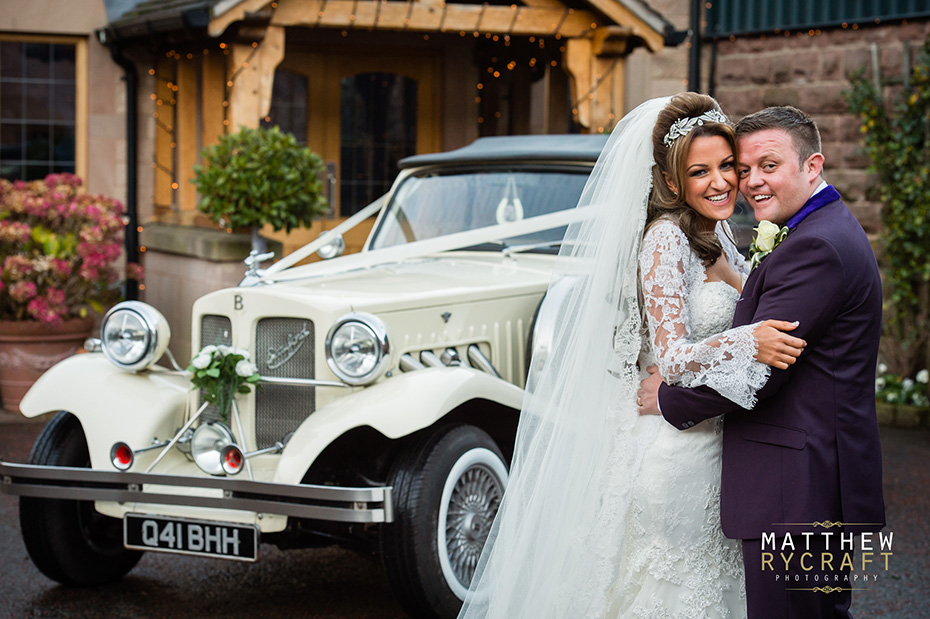 Each table had a twig like floral decoration in the centre, lily style flowers, with the room and whole wedding theme being purple. With hanging candle holders falling from each table decoration as well as beads, the opulence was easy to see. The chairs needed no covers as they fit with the room theme perfectly without. Sometimes some features are best left untouched and also would have saved a few pounds. The black table linen was a perfect choice, as white would have blended in too much and purple maybe a little overbearing, taking away form the fabulous centre pieces.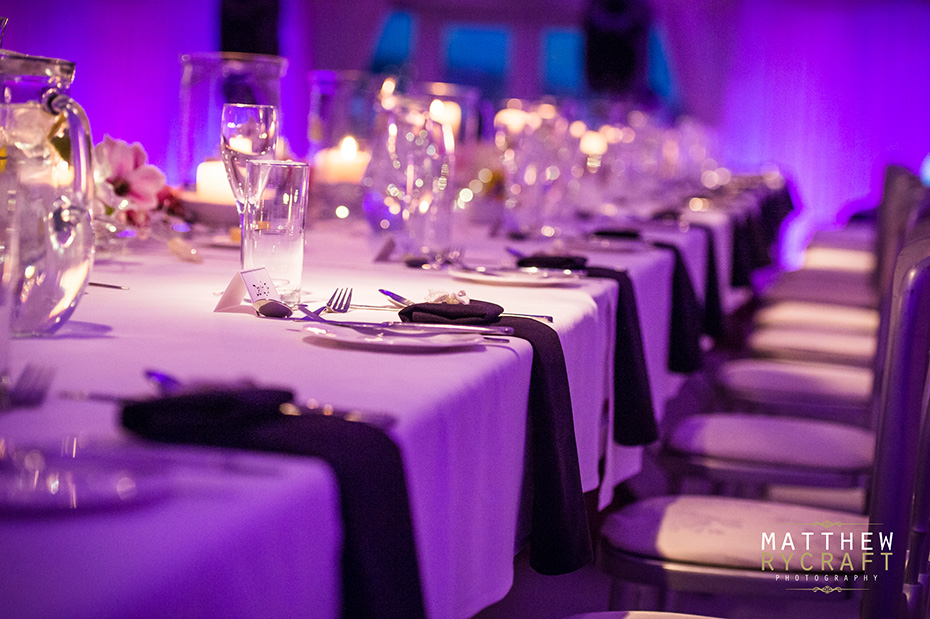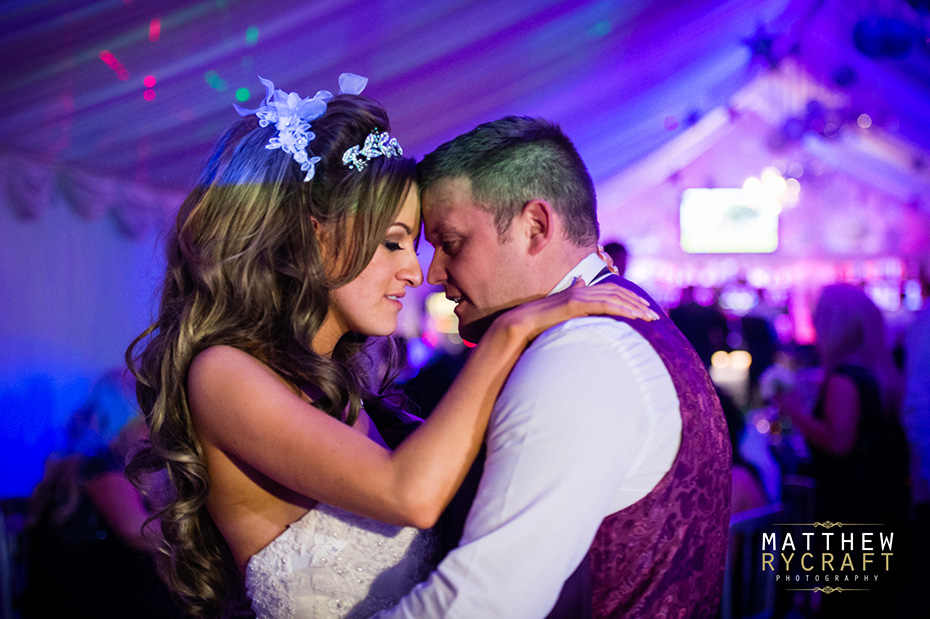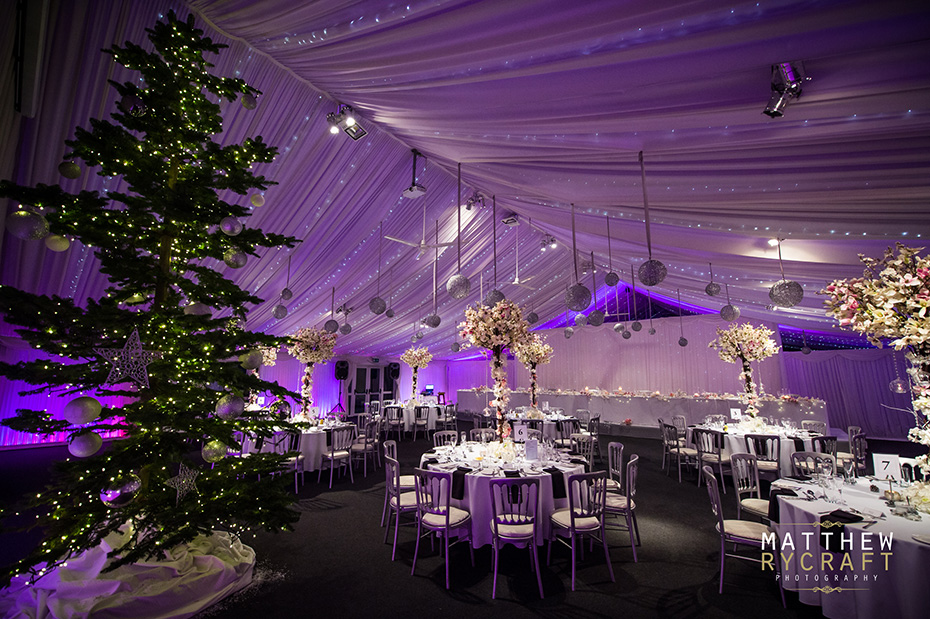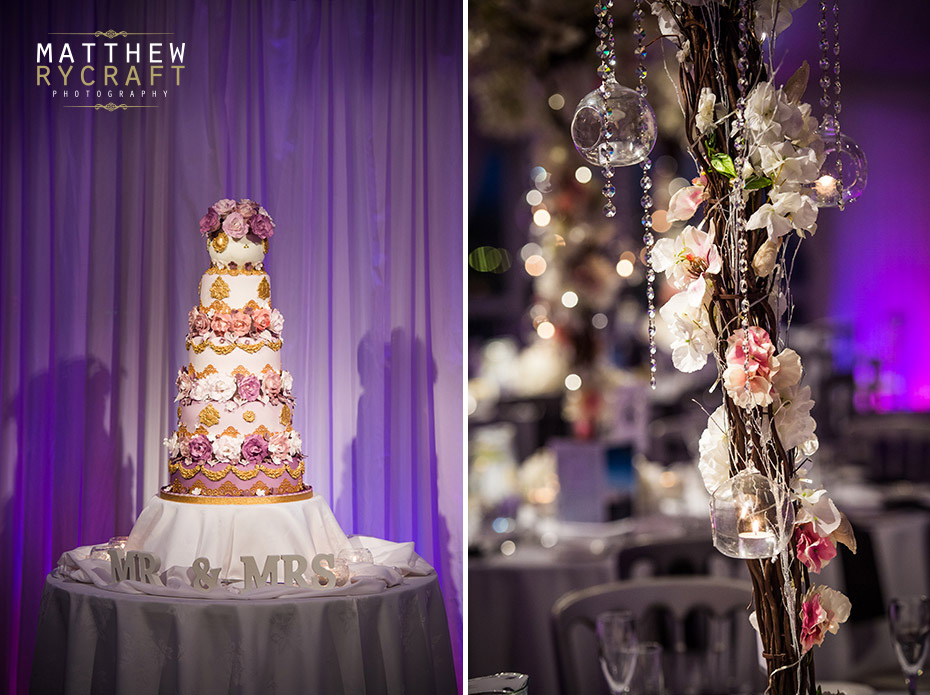 Lastly their wedding cake, nothing more than absolutely stunning come to mind, with the popular choice of adding the "Mr and Mrs" to the cake table. If your looking at a winter wedding themed day, the ideas and inspiration from this Christmas wedding is ideal. Enjoy these wedding photographs from Heaton House Farm, with the effort and thought gone into this winter wonderland themed wedding.