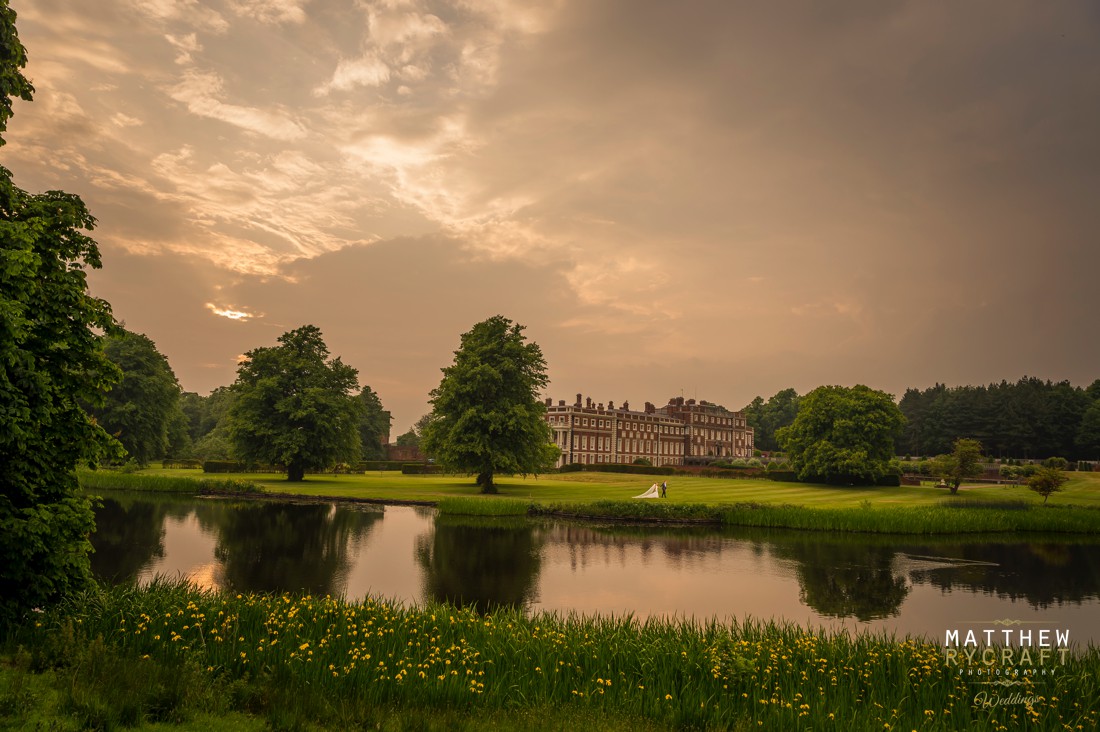 Steph and Craigs wedding day was amazing from Bridal preparations with Steph's Bridesmaids, to their romantic ceremony, right through to their first dance.
Knowsley Hall always exceeds all expectations and their attention to detail is superb. One of my favourite venues in Liverpool.
The day was packed full of amazing wedding photographs of Knowsley Hall and the gorgeous couple. Nothing was too much trouble to get the prefect shot. And with the summers sun beaming down on the newlyweds, they could not have asked for a more perfect wedding day.
On a beautiful Summers Day in June, Steph and Craig were getting ready for their big day. Steph had a gorgeous nightmare set she wanted photographs in so opted for a Bridal Lingerie Shoot. These are always a great opportunity to include something different in the wedding album for your husband. And if you have spent all that money on a set, then why not make the most of it! They also added the groom wedding photography coverage which gives me the opportunity to capture the lads getting ready. These are always fun and we have a great laugh, its a great way to settle the nerves of the groom, and also allows the bride to see what happened in the morning. Something they never really see. Steph has also get Craig a present, so making time to photograph this is just ideal.

The windows in the bridal suite are amazing at Knowsley Hall, Steph had already said she wanted my silhouette shot in the window. And as you'll see it's the prefect bridal wedding photograph. A wedding photograph I'm known for at Knowsley Hall. And also wanted me to capture the her Dads first glimpse of her in the dress. Such an emotional moment.

Time for the ceremony. We headed through the grand halls and down the iconic staircase, linking her Dads arm. Her Bridesmaids looked amazing too, with floor length gowns in Rose Pink. As Steph walked down the aisle, Craig couldn't contain his emotions, she looked stunning.

After their ceremony, we gathered everyone outside on the front steps of Knowsley Hall to take the most amazing Group shot. I then whisked the couple away to take those all important couples shots around the grounds of Knowsley Hall. The most iconic images that every bride and groom wants and I love to capture. Some Liverpool wedding photographs don't know the grounds as well as myself being Knowsley Halls recommended wedding photographer. And at the back there is a facia to the Hall that is stunning and very Italian Roman in its architecture. And makes a stunning back drop to wedding photographs at Knowsley Hall.

Brown through this beautiful collection of wedding photos, and look at their amazing day. You'll see their wedding story unfold for yourself. Enjoy! Please get in touch if you would like to see any more wedding photographs from Knowsley Hall.