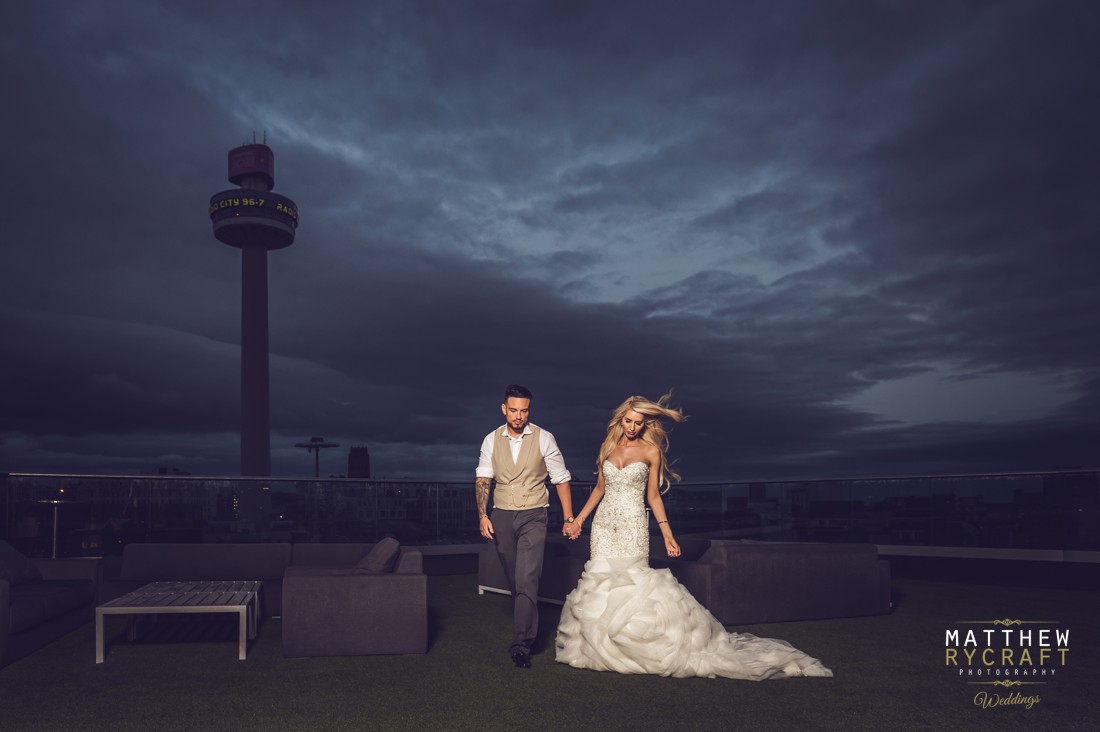 The Shankly Hotel is one of the newest hotels to open in the centre of Liverpool. This stunning hotel offers panoramic views from their garden rooftop. The Venue takes it's name from one of footballs greatest managers, Bill Shankly.
So it was the perfect Liverpool wedding venue for Rebecca & Ian. A pure luxury wedding that oozed class. They wanted a party rave wedding, so the DJ Setup was top class, like out of a nightclub! With a Sax player too!! I stayed late to party with everyone once finished because the music was that good... lol
Browse these beautiful wedding photographs from this wedding and get a real feel for their amazing day. It was a pleasure being there, being seated for dinner was a honour too. Thank you so much.
Rebecca and Ian's Wedding day was nothing but fabulous. Ian arrived in style in a stunning Rolls Royce from Hollywood Cars, so we just had to get those styled Groom shots. Although the weather turned, it didn't matter as I used it to my advantage.

Rebecca, in the meantime was getting ready with her Bridesmaids at the hotel and once she put her stunning wedding dress on, we got those all important preparation shots. Especially the emotional moment her Dad, seen her in her dress for the first time.

Their ceremony was romantic from Rebecca walking down the aisle, saying their vows to each other, to being the new Mr & Mrs Cousins. They held their full day ceremony and evening reception at the Shankly Hotel. We finished off their day with wedding shots on the Rooftop, overlooking Liverpool skyline, which was absolutely stunning.

Take a look at Rebecca and Ian's stunning Wedding Day, from the Bride and Grooms' morning preparations, right through to the first dance.

It was an honour to be part of their day and to capture all those important details. I'm looking forward to designing their wedding album. Enjoy!