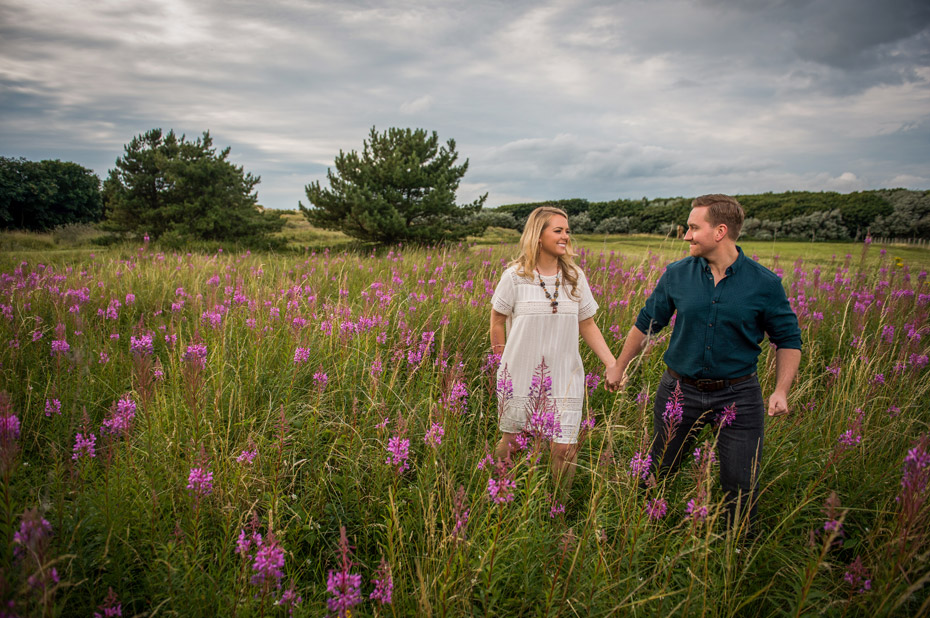 They loved their engagement shoot.

Meeting Racheal and Chris again was an absolute pleasure, just like seeing friends you've not seen for years. With their Formby Hall wedding coming around so quickly, in fact next month, I just can't wait to see how fabulous they both look on their wedding day.

All dolled up with gorgeous hair… (Chris reading this will think I'm talking about him cos I liked his new dapper L1 cut)… Racheal looked stunning. The dress was such a perfect choice, brand new I may add. I wanted that flow with the wind and suggested a dress, being by the beach the lightness of the dress was just subtle enough not to distract from the surroundings and beautiful couple. Shot late afternoon, a few hours before the Southport sunset kicked in the light was just lovely to work with.

We used lighting through out half these shots to give more of an edge. I have to say thank you to the couple, as they were patient with me and Emma making sure we got the shot the way I wanted it. Also to trust my vision. This is what I love shooting, having a laugh, nothing too serious, taking our time and creating the most gorgeous set of pre-wedding shoot photographs.