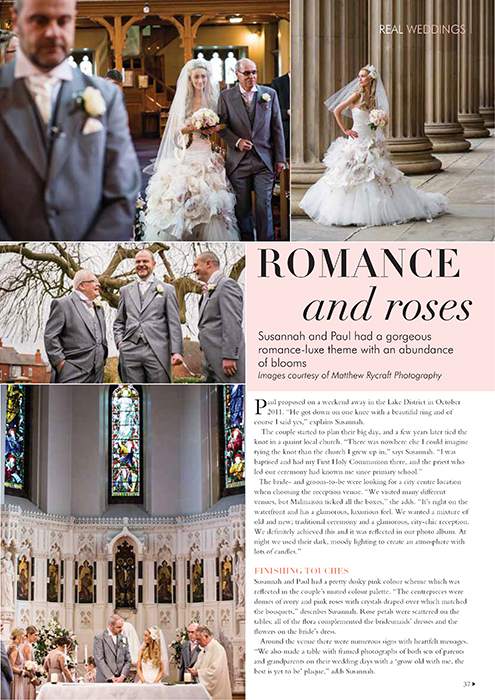 Malmaison Real Wedding Feature for 2015

This Month Your Merseyside Wedding Magazine featured the lovely Wedding of Susannah & Paul's from the Malmaison in Liverpool. I am over the moon they featured yet another one of my lovely Bride & Groom weddings in this year's May/June edition. 'Romance and Roses featuring the wedding dress from Ian Stuart.

Susannah & Paul were married in April 2014 at St Peter's & St Paul's Church followed by a reception at Malmaison, Liverpool. I would like to thank them both for choosing me as their wedding photographer and allowing them to be featured in Your Merseyside Wedding Magazine article. If you would like to read my full blog on their wedding day, please click here.