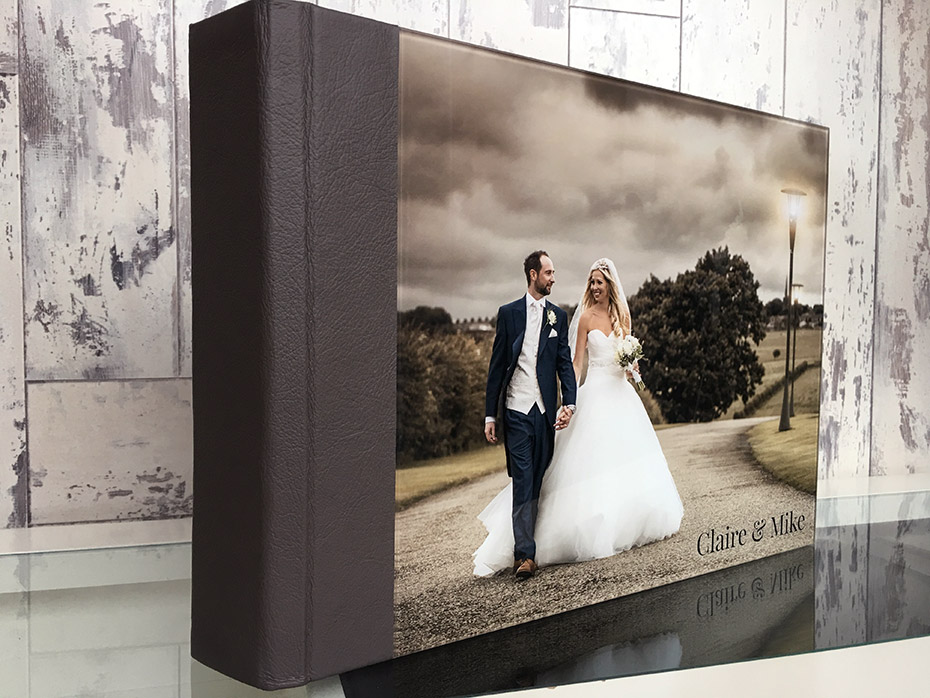 Stanley House Wedding Album Design

Claire and Mike got Married at Stanley House, their wedding photographs are gorgeous, so I've had another custom 72 page album printed for the studio. With fine Art Paper and our signature Acrylic Cover. We make sure your story is told in the most natural and beautiful way possible.
I'm passionate about our albums and having my beautiful work printed the way it should, So, I offer a wedding album service with all of our wedding packages. "This will be the last present you receive", so we make sure it's perfect and customised to your specification.

Throughout your wedding day, I'll shoot for your wedding story making sure each shot counts. This helps make sure your album flows perfectly when designed, so as I'm shooting, I'm building your design in my head. I don't always rely on every moment "just happening" though there's lots of them! Sometimes I'll add a little sparkle to just tweak it, this makes sure it's that little more perfect.
There's no way a "natural" or "photojournalistic" wedding photographer that "waits in the background" not getting involved, can capture everything they, or you need for a wedding album.
Waiting for that moment to happen, when it doesn't, is another moment lost. I find for me it's best to be hands on and make sure everything is just right, meaning I capture everything I need to make your perfect wedding album.

Our designs in the Graphistudio wedding album are the most popular and we have a huge range in the studio, feel free to make an appointment to view our fabulous choice of wedding albums. Get in touch