Wedding Chester Grosvenor

This September, their beautiful ceremony was held at St Paul's West Derby, then onwards to the Chester Cathedral for reception drinks. Their wedding breakfast celebrations took place at the 5 star Luxury Boutique Hotel, Chester Grosvenor. A stunning Grade II listed building is situated in the heart of Chester and next to the iconic Eastgate Clock.

Their Wedding Morning
Louise was surprisingly calm, but really excited… "I wanted to enjoy getting ready with my friends and could not wait to walk down the aisle to Paul." Her bridal party were with her, making sure Louise had fun, kept her calm and laid back as they were all excited for the day.
As tradition has it, Paul stayed at his parents house the night before. His entourage were his Best Man and 3 Ushers, who helped calm Paul's nerves with fun and laughter.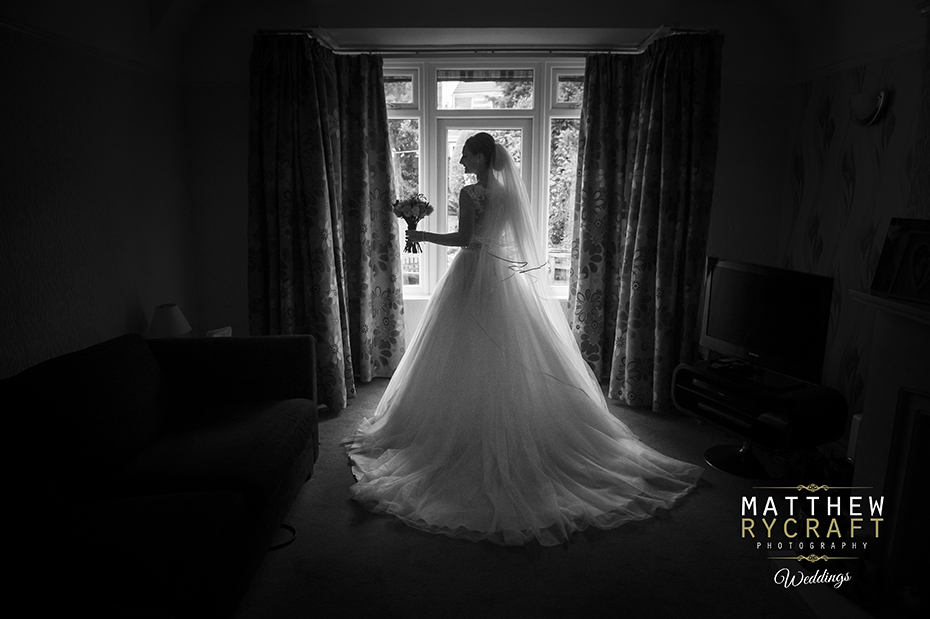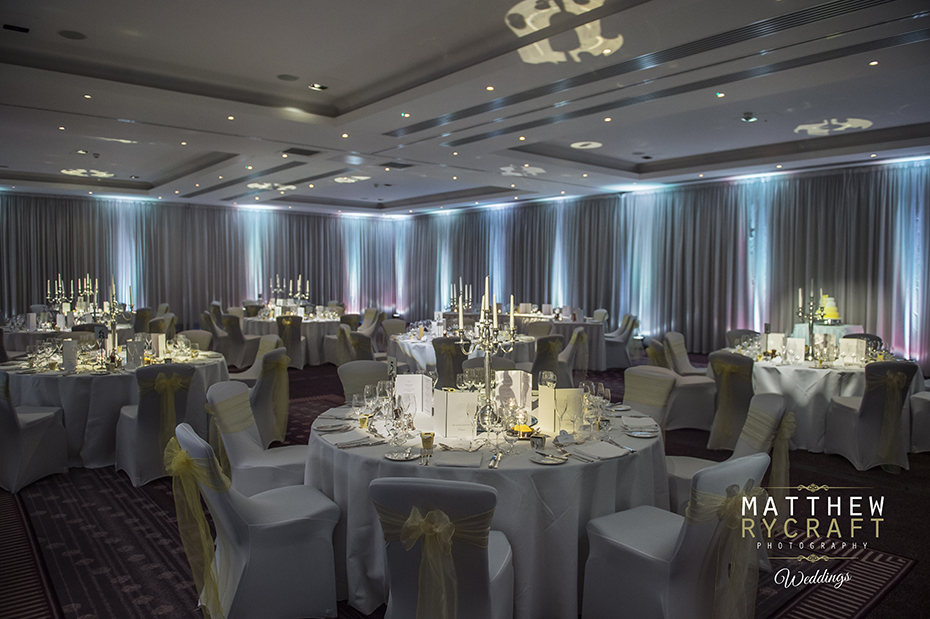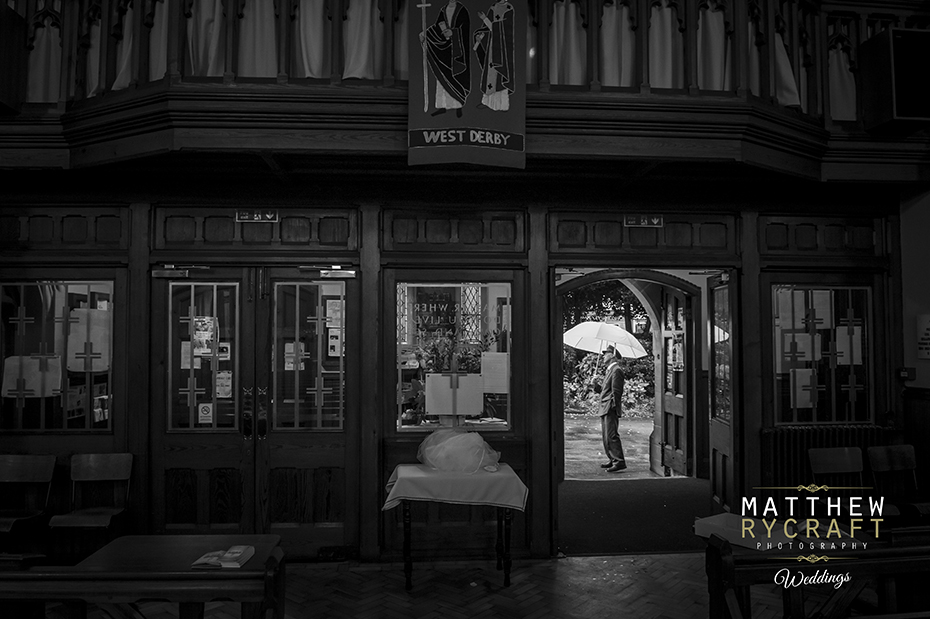 During the Evening Celebrations
Louise mentioned, "A very well known band called Dominic Halpin and the Honey B's. We have been to see this band a lot and we knew they would have the dance floor filled all night, and they did. People are still talking about how good they were! They offered the DJ and lighting package that they use at events."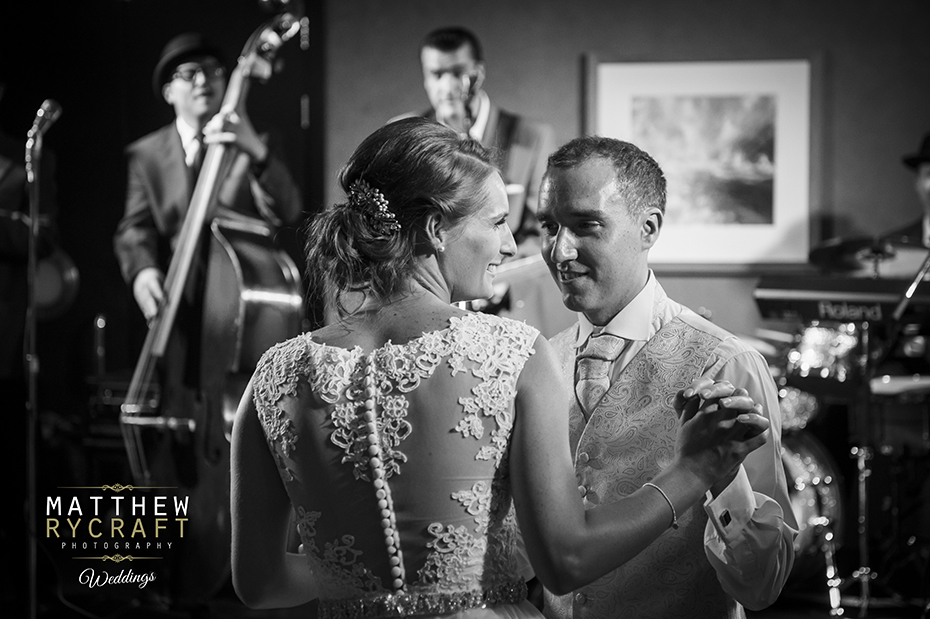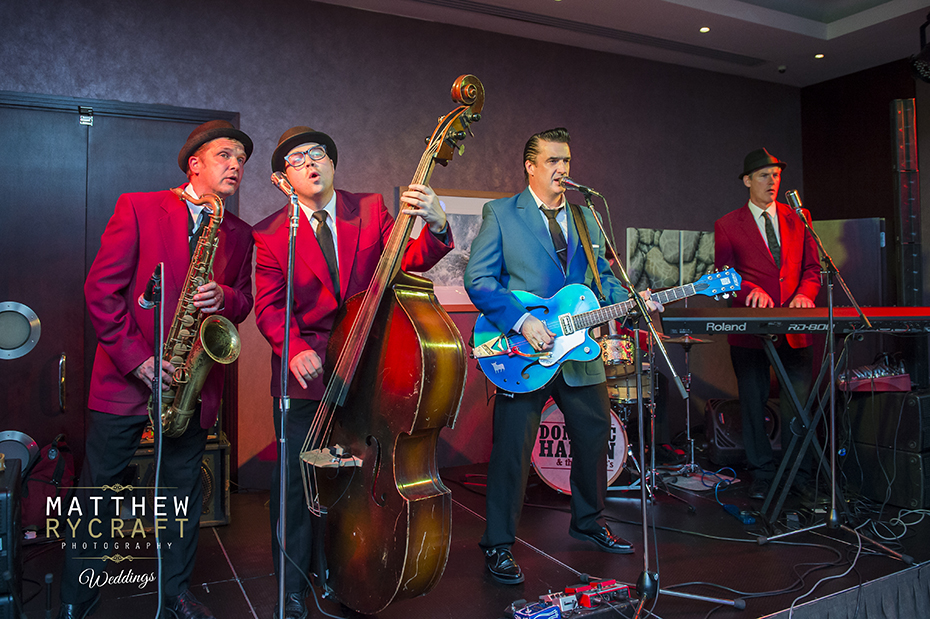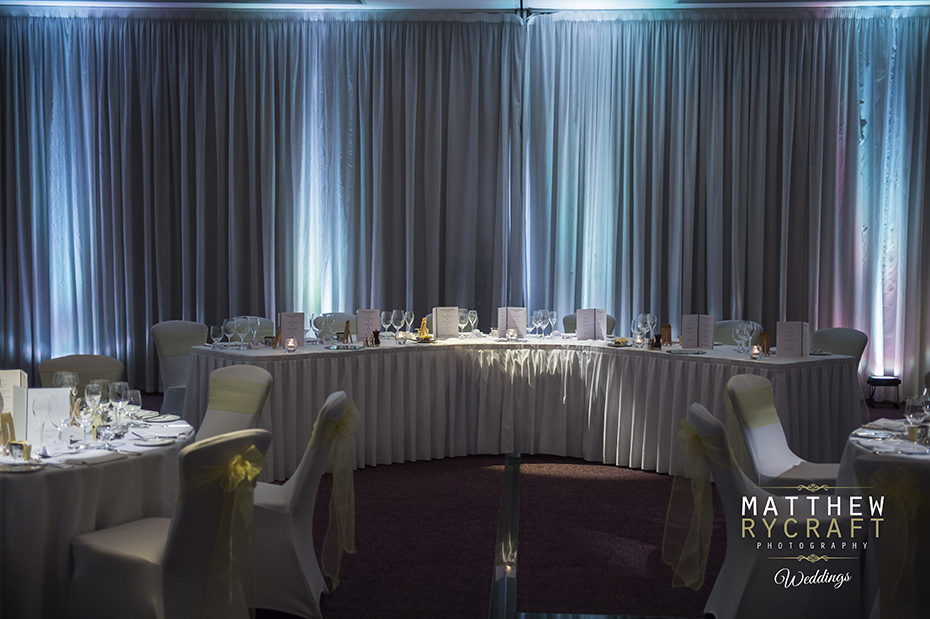 Most Memorable Moments
Louise said, "walking down the isle and saying our vows in front of all our friends and family. The way Paul looked at me all day." Paul's was, greeting everyone a the church, although the nerves and excitement was starting to build. "Seeing Louise for the first time and being amazed at how calm she was, walking down the aisle, as she arrived next to me and then saying our vows."
During the evening they loved that everyone got up dancing to their fantastic band and having a 'dance off' to 'Turn Down For What', was a fun moment.

"We had our drinks reception and canapés in the beautiful Chester Cathedral. Even though we had planned to be in the garth, the rain meant that we needed to relocate to the cloisters, which were absolutely stunning and closed off just for us. When we arrived at the Cathedral, our guests were lined up to welcome us as we entered through one of the huge Cathedral doors that had been opened especially for us. We stayed behind for some extra photos while our guests were taken round to the hotel and we then drove around in the wedding car pulling up outside the Chester Grosvenor hotel. Our guests were waiting on the hotel steps where we had a red carpet welcome and confetti thrown as we entered this land mark hotel. We had lots of people congratulating us as the hotel is right in the city centre and everyone comes to a halt to see the bride."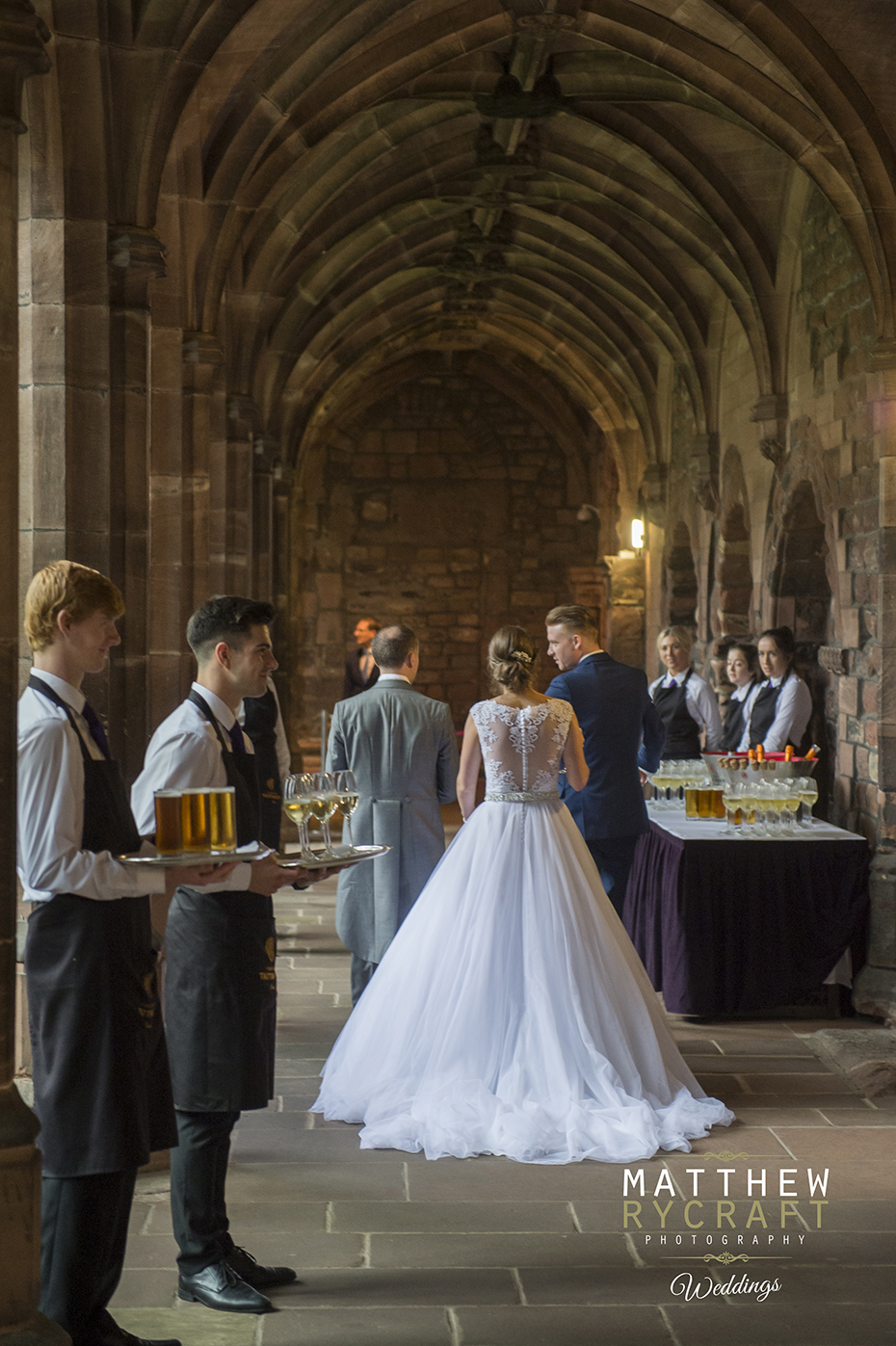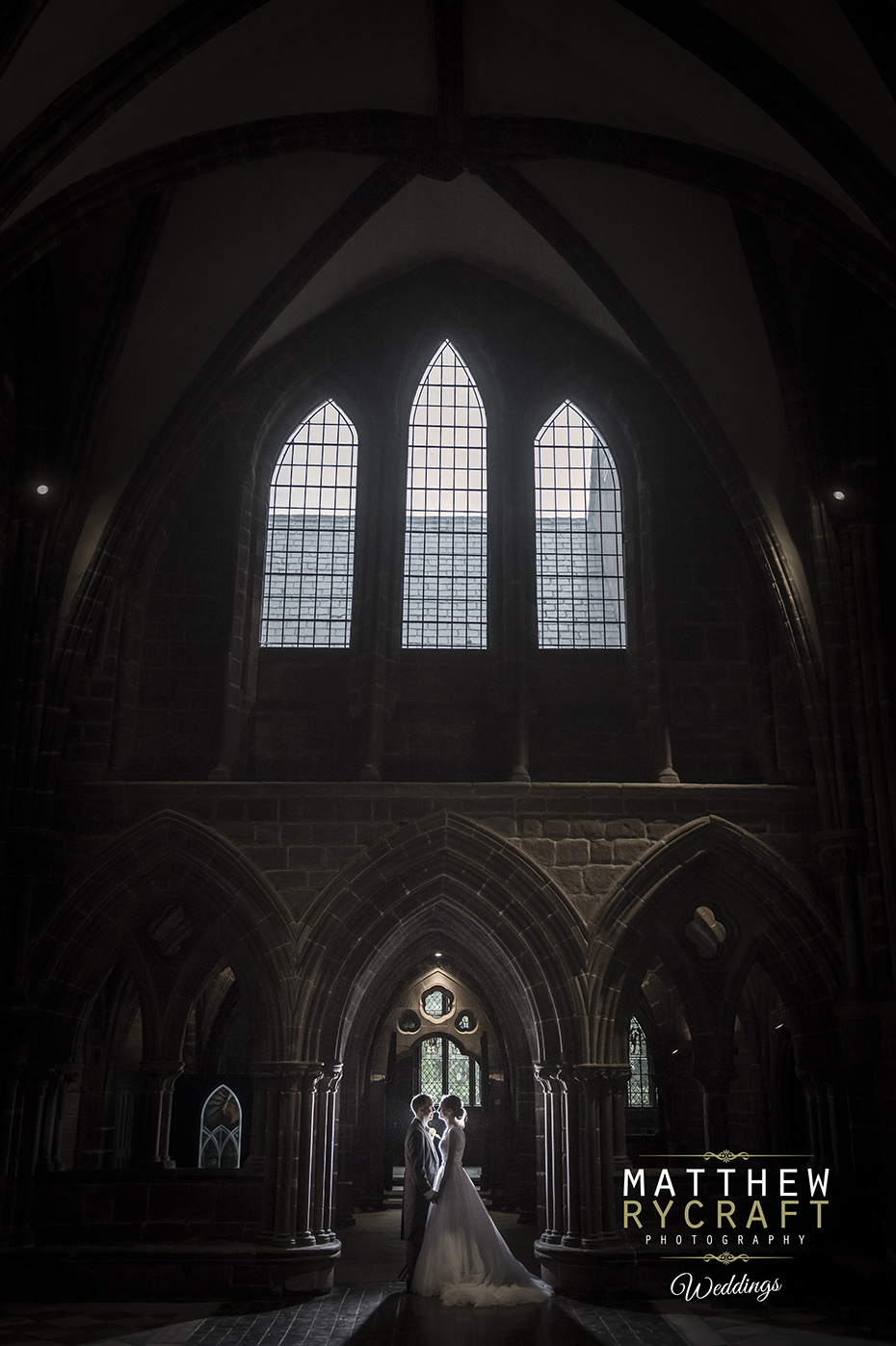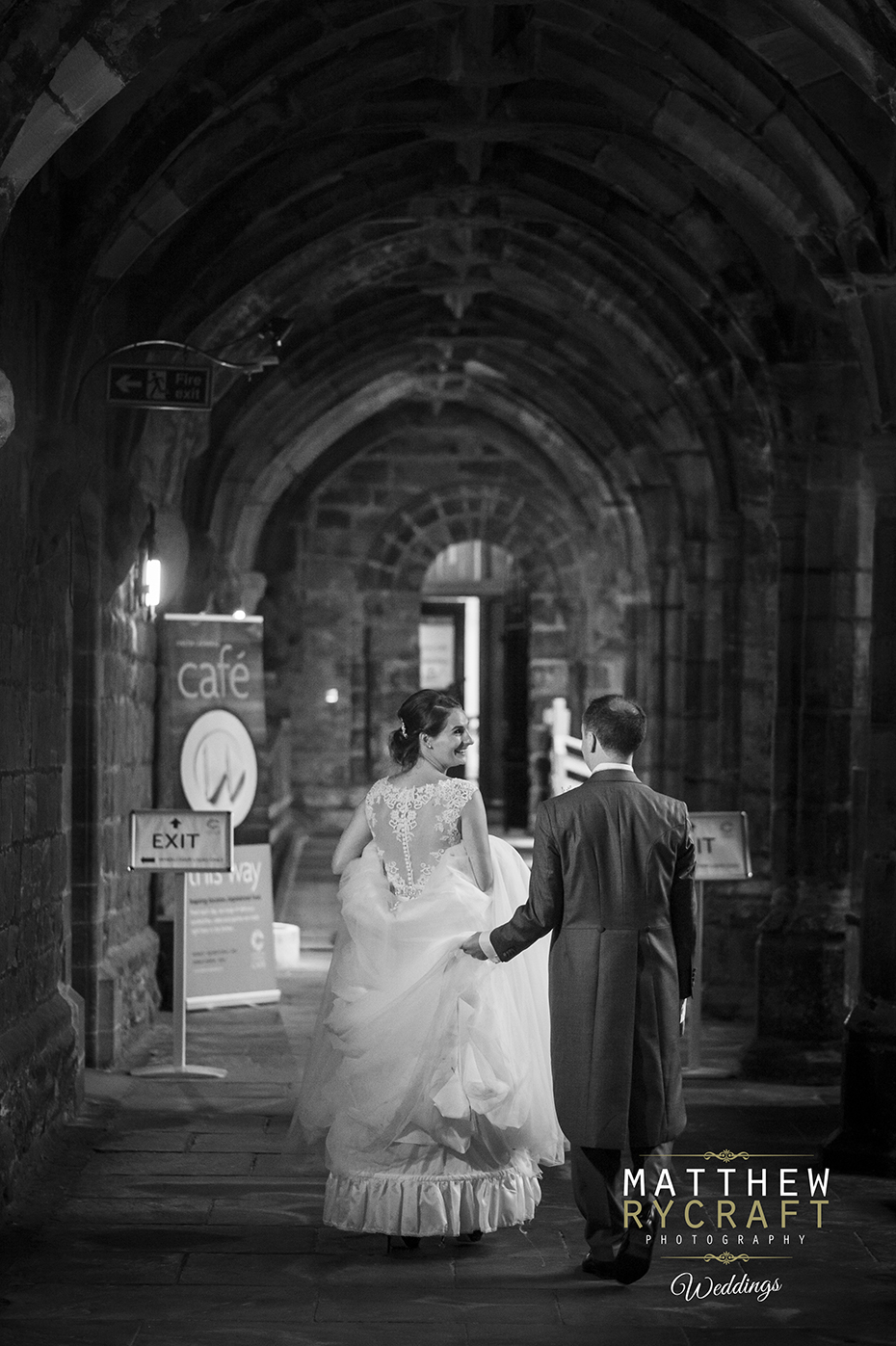 How they felt about my services as their Wedding Photographer
"Matt worked extremely hard throughout the day and we paid extra for them to say ‪until 10pm which was worth it. They knew we were on a tight schedule from leaving the church to head to the cathedral in chester for our drinks and canapés and then over to our venue. We know Matthew from my sisters wedding and just love his work, he is so talented. With moving between 2 houses, a church, a cathedral (30 miles away) and a hotel, we set both of them a challenge, but they handled it easily. "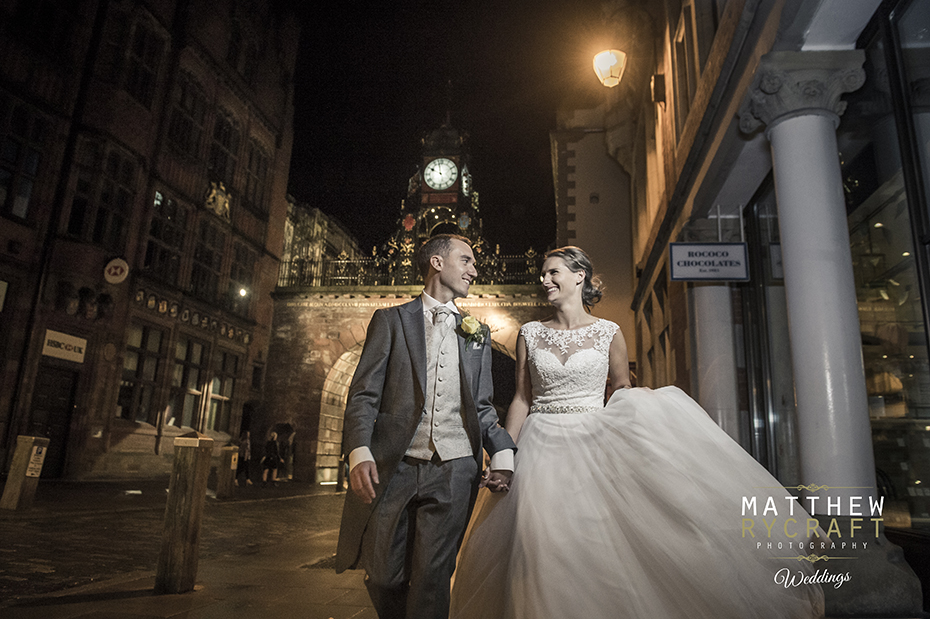 Would they recommend the Chester Grosvenor
"We both love to go out for nice meals and enjoy breaks away so we wanted a venue that could provide a great place to stay and high quality food. With 5 red AA stars (the best of the best), a Michelin stared kitchen with 4 AA rosettes and a reputation for the highest standards, The Chester Grosvenor ticked every box and then some. We fell in love with it from the moment we walked through the doors, it oozes elegance and you can't help but feel special. The service we received was excellent and we had a fantastic wedding coordinator in Tracey, who took care of everything for us."
"One particular highlight was our menu tasting where we met with chef Simon Radley who has held a Michelin star for over 20 years. Our menu choices were cooked in front of us and paired with wines to try as we tasted them at the pass, with chef explaining all the cooking processes and the preparation, trying to chose between the dishes was near impossible! On the day the hotel took care of everything once we arrived from the church. All of our guests commented on how exceptional the staff and the food were, whether it be the best canapés they had ever had or one of the best meals they had had, our guests were extremely well looked after. "
"With music ‪till 1am we really got to enjoy the evening, with mini burgers, fish and chip trays with mushy peas and tartar sauce and Welsh rarebit being served to our guests. At the end of the evening our guests were allowed to stay and chat, no one was rushed out, in fact we must have stayed in there ‪until 3am. The next day we had a private breakfast for our guests in the Simon Radley restaurant which was lovely to get to spend some more time with those who had stayed over, guests who had stayed at other hotels were allowed to come too. When the coach was ready to pick us up, the brilliant doormen at the hotel helped to load our things, which the hotel had carefully bubble wrapped and packed away for us overnight. We truly got the 5 star experience we had hoped for from start to finish from the Chester Grosvenor."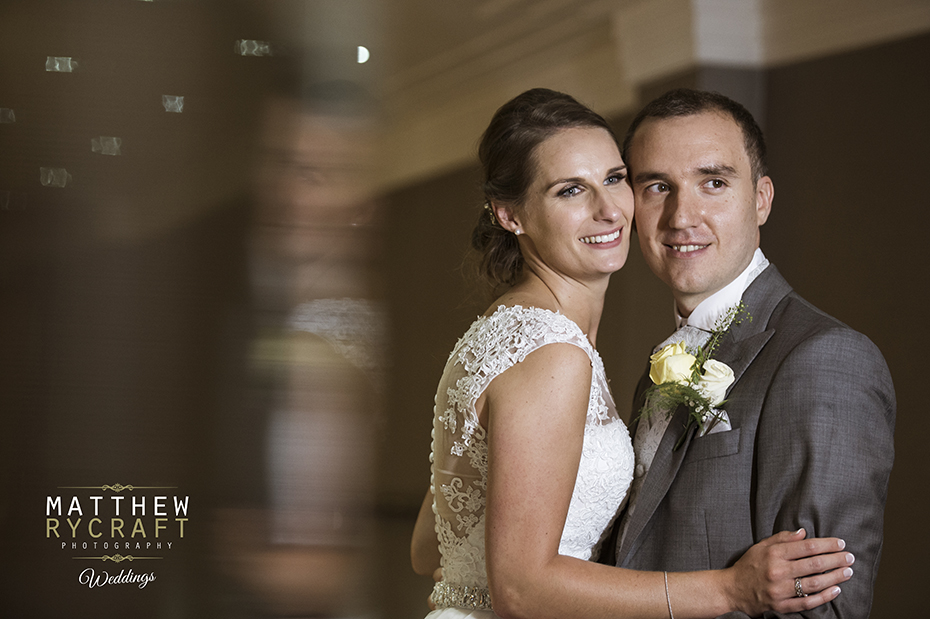 I couldn't of said it better myself. I am honoured to of been part of their most spectacular wedding day in Chester and to have been recommended from her sister, Heather, wedding last year, is amazing. Thank You Louise and Heather. For more information about Cheshire wedding photography, please get in touch.