2020 Photography Workshop
You'll come on a day shooting Bethany Cammack, professional Model. Learning the principles behind why and how I create my photographs at locations in Southport. I'll teach my techniques of composition, lighting, direction and after great demand… explain my post production process.
You'll need your camera and some comfy shoes. We'll supply your lighting equipment & triggers supported by Phottix Professional Photo Accessories. I'll also supply some grub! So no need for your packed lunch!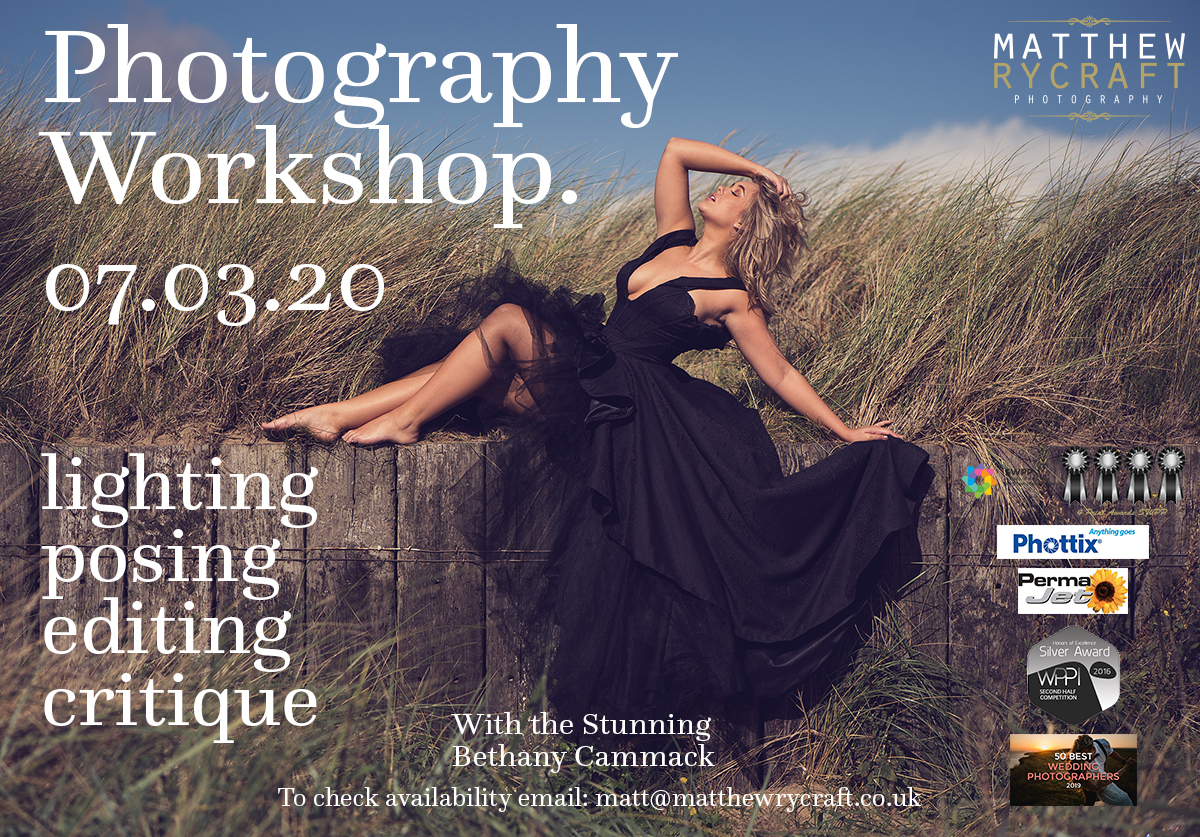 Basic knowledge of using your camera needed, however I will explain to anyone one to one if your having trouble with your setting to make sure you leave feeling confident using your camera.
1. Off camera flash & daylight photography
2. Correct posing of the model
3. Help with directing the model
4. Editing techniques to turn your images into master pieces
5. My thought process for every image
6. Finding the best & most complimenting light
7. Finding the best photography locations & backdrops
8. How to use the fundamentals of ISO, shutter speed & aperture control
9. Improving your confidence
10. Have fun & improve your portfolio
You can also CONTACT ME for more information this Southport wedding photography workshop.
Follow me on Social Media to see live behind the scened during real weddings and workshops.
Facebook, Twitter, or Instagram.