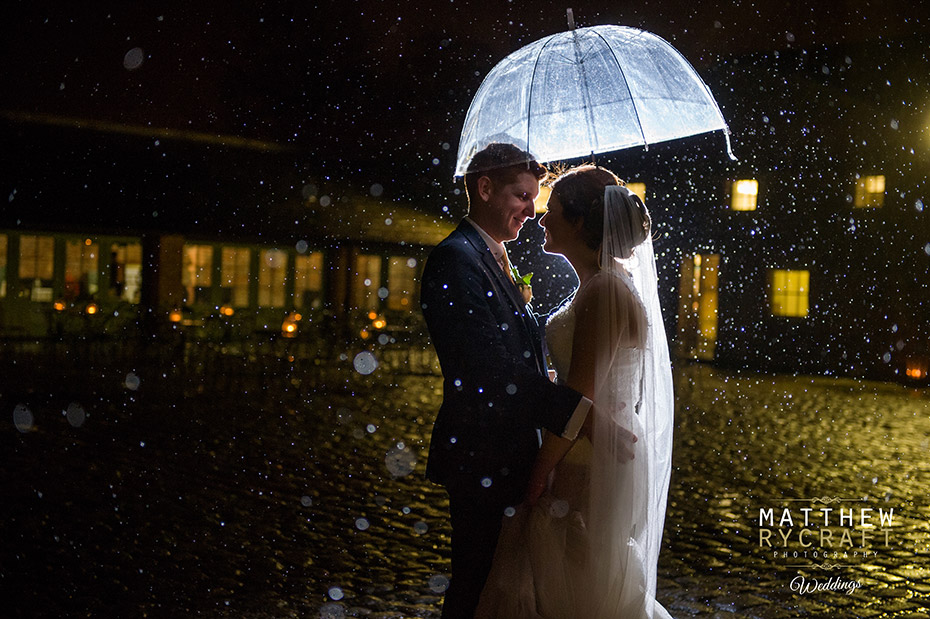 Meols Hall Winter Wedding


Jessica and Daniel said their "I do's" in Southport's historic wedding venue, Meols Hall. Surrounded by wooded parkland on a private estate, this 12th Century building is full of charm and character and one of Lancashire & Sefton's oldest Manors.

Jess and Dan's wedding day was perfect. Getting ready in the morning and putting on her gorgeous Wedding Dress from Boutique Brides, her sister in-law gave Jess her veil, which was her 'something borrowed'. A really nice touch. During her Make-up by Kate Hayes Academy she received a wedding gift from her Groom, Love Links, by Tiffany. Dan looked very dapper as he wore a Hugo Boss suit with a gold tie.

Wedding Photographs in all Weather's

Although, throughout their wedding day, it never stopped raining. I suggested we have some night wedding photos in the rain. Jess looked at me as if I'd gone mad.. but I love doing these types of shots as they always make a wedding unique and the weather never get in my way for that perfect shot. We had fun using an umbrella and Jess and Dan were so happy.

The Brides Favourite Moment

I asked Jess what was her favourite moment and she said, "Standing at the top of the aisle with my Dad, seeing Dan nervously waiting for me at the alter, I was just so excited to marry him and celebrate our day with all our amazing family and friends".
She loved how Meols Hall held that rustic charm and as they had their wedding breakfast, surrounded by candlelight, it was breathtaking all lit up. During the evening celebrations, Dan's friends, Hope Street Buskers Band got the guests singing while DJ Steve Mitchell got them up on the dance floor.

Wedding Decor

Jess said she became obsessed with Pinterest, trying to get ideas for her decor and wedding stationary, which she made all herself. Jess also made all of the wedding favours and loved watching everyone laughing, playing the table games, it made late nights and paper cuts worth while.

Take a look at how their wedding day unfolds, filled with emotion and laughter. Meols Hall is truly a wedding venue that makes dreams come true.

Jess and Dan would like to thank all who helped make their wedding day perfect and go without a 'hitch', including all their family and friends.

Meols Hall, Southport
Wedding Flowers by Laurie
Wedding Cake by Vanilla Nova
Wedding Cars by Love and Carriage
Entertainment by Hope Street Buskers
DJ – Steve Mitchel
Dress by Boutique Brides in Crosby
Grooms Suits by Hugo Boss
Hair & Make-up by Kate Hayes Academy