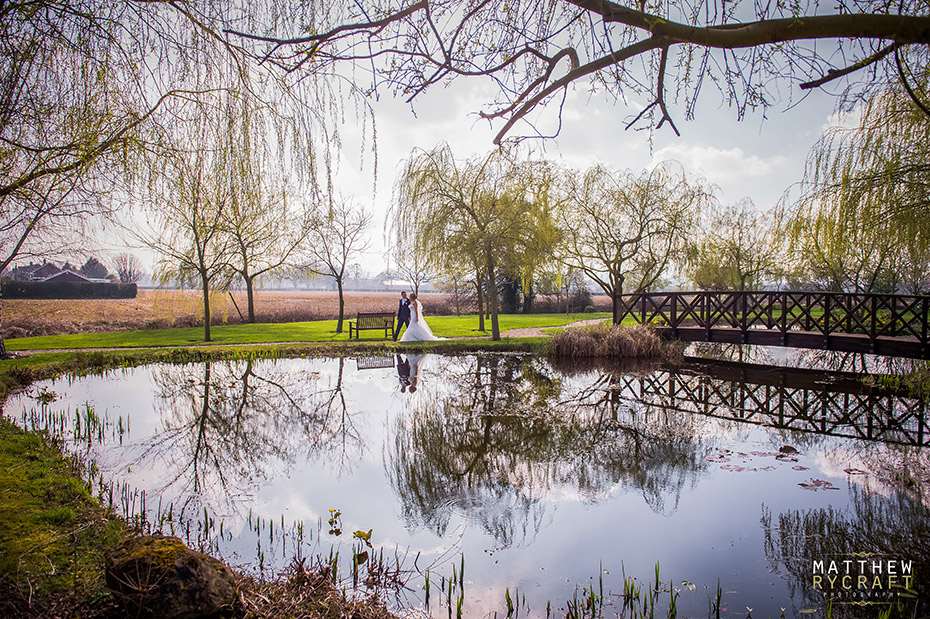 Starting the day with shooting the boys was the funniest part of the day, we had a right laugh! They took to modelling for me like a shoot from a Hugo Boss suit campaign, lol. All looking well dapper! Suzanne, the bride, looked stunning. She took Marks breath away when she walked down the isle. After the ceremony we headed down to the lake for a champagne toast, well… thats serving wedding reception drinks in style! And with the sun beaming down, it was just magical.

The Grosvenor Pulford Hotel and Spa, Wrexham Road in Chester is a gorgeous wedding venue. It's a wedding photographers dream, with so many locations to choose from to take the bride and groom for photographs. From the lake out front to the Chinese gardens at the back of the Spa. We chose them all! Well why not, the weather was glorious and everyone in fabulous wedding spirit.

Enjoy this little 9 Frame preview of their wedding day.