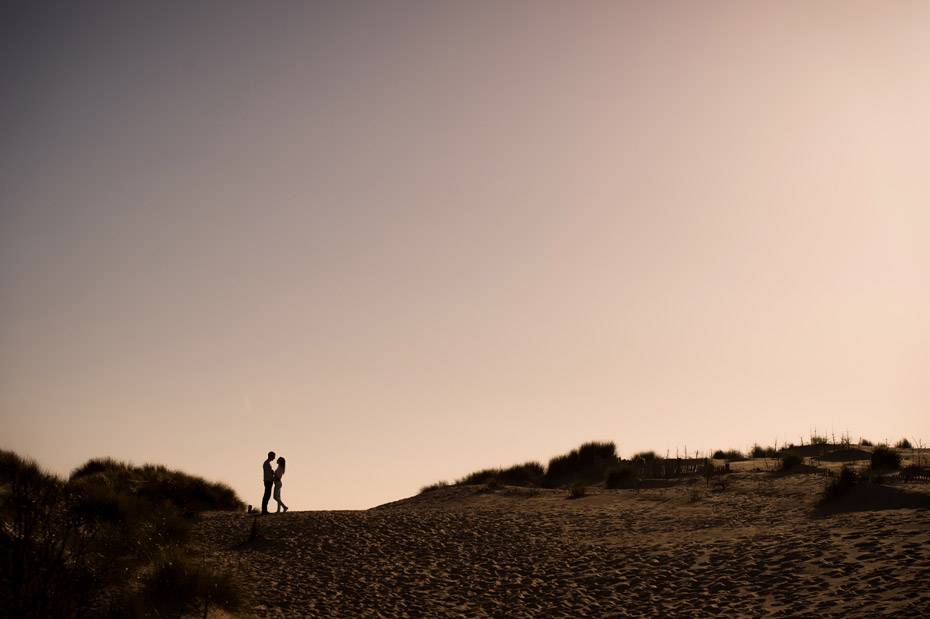 With their wedding only weeks away, Jessica & Mark's Summer Engagement shoot was amazing. We went to Formby point and although it was a little chilly, the rain held off and we were blessed with a beautiful sunset. We took a walk over the sand dunes and captured a stunning shot with footprints in the sand – which is one of my favourite shots of the evening.

Jess & Mark a joy to photograph and I'm looking forward to their wedding reception at the stunning West Tower in Aughton. A hilltop country house, set exclusively in the North West and ideal for a picturesque wedding.

Pre-Wedding Shoots or aka Engagement Shoots are very popular this year, and for this Southport Wedding Photographer, nothing is more important that getting to know your photographer before the big day.

Look out for Jessica & Mark's full wedding blog post – coming soon. In the Meantime enjoy their Engagement Style Photographs.